Germany: Expansion that never needed to happen
source: StadiumDB.com; author: michał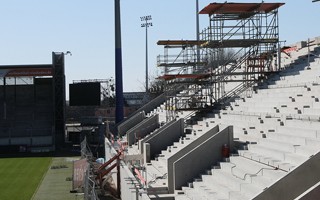 In Wiesbaden €9 million is being spent on a granstand that will expand Brita-Arena to 15,000. The only problem is... the 15,000-capacity requirement has been dropped after construction was already far advanced.
The ironic situation of SV Wehen Wiesbaden was already covered on StadiumDB in 2017, when it became clear that the club would have to expand Brita-Arena to 15,000 despite gathering between 2,000 and 3,000 per game. 2. Bundesliga licensing regulations were the direct cause behind it.
Though the club is still in 3. Liga, construction of the new west stand was launched in spring of 2019, soon after the old one was dismantled. With a greater auditorium, the new stand will increase capacity from roughly 12,500 to 15,000.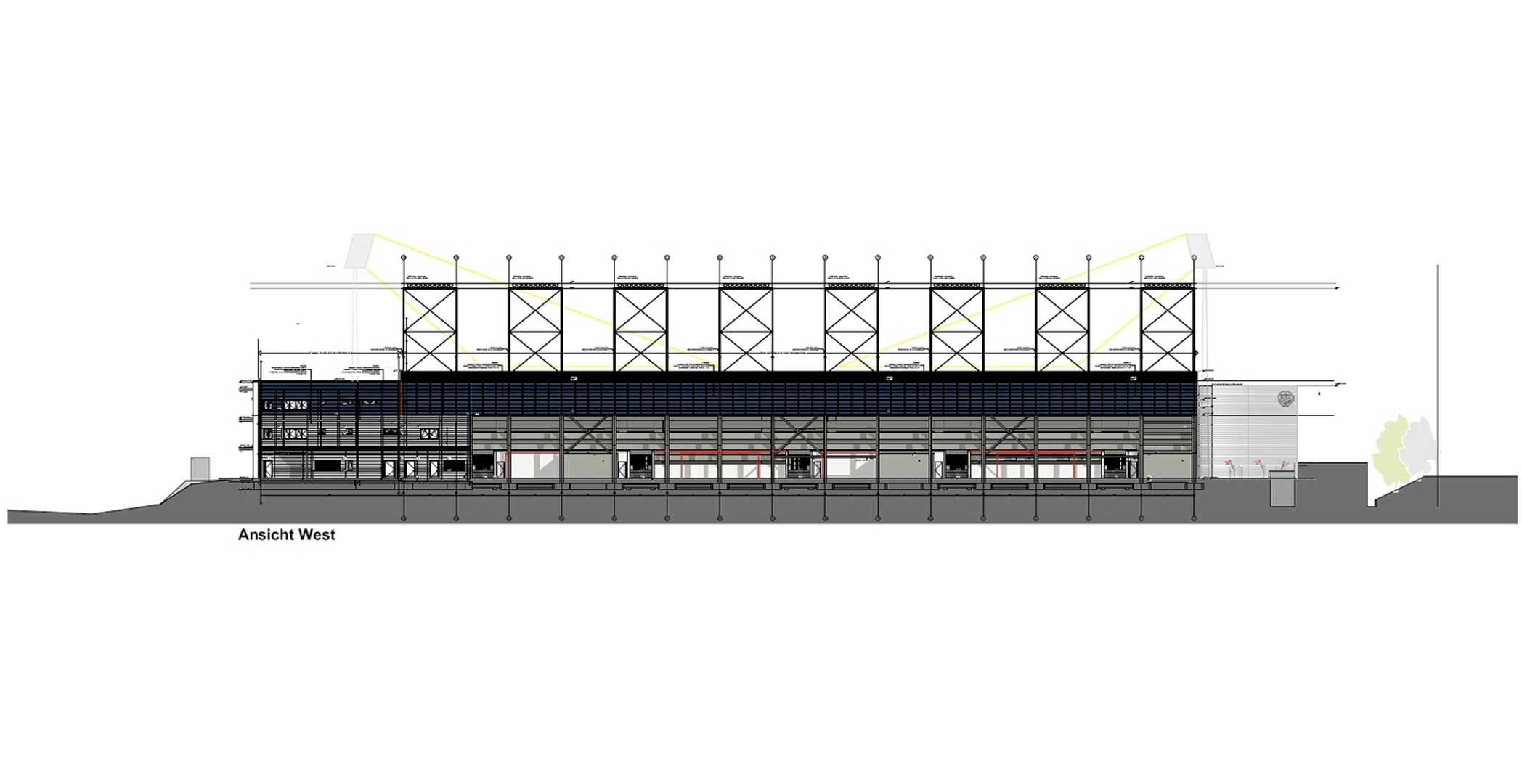 © SV Wehen Wiesbaden
By March 2020 most sections were ready and awaiting their roof, a year into the project, with just several months to go (completion expected in late 2020). And it was exactly then that the league governing body DFL has approved a change in licensing regulations, which no longer makes the 15,000 capacity an arbitrary requirement.
For clubs with attendances over the past decade below 7,500 (while Wehen rarely break 4,000) the new minimum was set at 12,500. Which is exactly where Brita-Arena was before expansion, making the decision's timing quite unfortunate.

© SV Wehen Wiesbaden
That change alone made the project's entire purpose redundant, causing quite some controversy. Local taxpayer association has expressed outrage that public funding was awarded to a project of this kind (out of the €9 million €3.5 million comes from the land Hessen). The entity has been criticising the development even before but the recent change made all of the expansion even more peculiar.
Controversial but not exactly pointless
Although the expansion is no longer warranted in this specific scale, it has to be noted that many implemented changes are needed. First, all of Brita-Arena was built in 2007 as an interim solution, not permanent stadium. It's based on tubular stands with compromised facilities, which makes the new west stand the first permanent part of the arena.
Second, aside from better facilities for fans, the expansion project includes a pavilion in the north-western corner, which houses a new police precinct, fire dept facilities and control room is being built, also offring space for Wehen's fanshop.