Mexico: Legendary Estadio Azul to come back to life?
source: Infobae.com / Mexico.AS.com; author: michał
It was supposed to be demolished long ago but is still standing. Now as many as two clubs are reported to be relocating to Estadio Azul.
It's one of Mexico's most recognisable stadiums, especially for fans of Cruz Azul. But that club was forced to relocate in 2018, when the stadium owner wanted to demolish it and build a new project instead.
So Cruz Azul have returned to their previous home, the even more legendary Estadio Azteca. But Estadio Azul was never demolished and is still standing today, waiting for any football game since 2018.
That might happen later this year as two clubs are said to be moving here. One of them, according to AS, is FC Atlante. The team would relocate from Cancun's Estadio Olímpico Andrés Quintana Roo. Supposedly, details are now being agreed upon, like when games could take place for the team to not be disturbing life around the stadium (Sundays, no later than 4pm).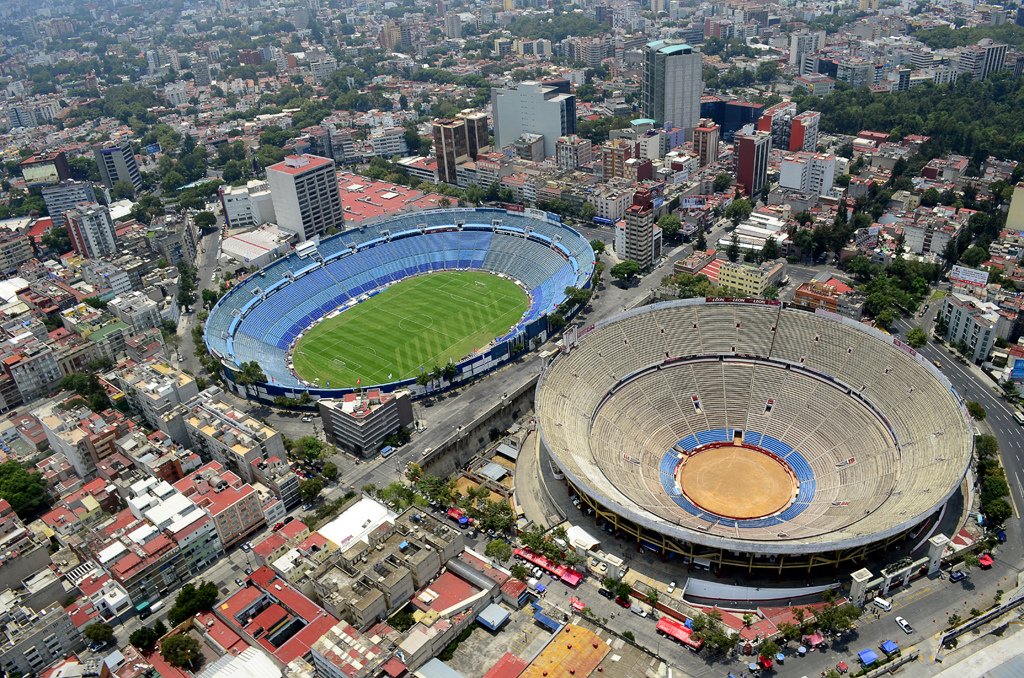 © Iván Linares
The second team would be Atlético Capitalino, a brand new club formed as part of alternaive league, Liga de Balompié Mexicano. The league has confirmed the establishment of the club and Estadio Azul as its home.
In order to better understand the commotion and why we're not asserting these facts, you should know that situation in Mexican football is very unstable at the moment. Apart from several powerhouses of Liga MX, it hasn't been easy for many clubs in recent years, seeing the second league (Ascenso MX) being cut from 18 to 12 sides.
But when COVID-19 came, it became a disaster for many. As an example, none of the 12 Ascenso competitors would meet criteria for promotion to Liga MX. That's why several steps were made to stabilise the football market.
No promotions or relegations are expected for 5 years, while Ascenso MX was disbanded entirely and replaced by a new lague, Liga de Desarrollo. The change is expected to give clubs breathing room and continue operations.
Entirely separately, in January the alternative league was formed, Liga de Balompié Mexicano, not recognised by the Mexican FA or FIFA. Its goal is to 'bite off' parts of the unstable football market and establish a new, commercially viable competition.