London: Second chance for new Stamford Bridge?
source: NewCivilEngineer.com; author: michał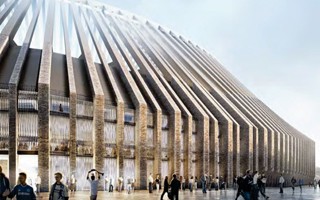 Though Chelsea's planning permission lapsed back in March, the club will soon get an extension until March of 2021. But will Roman Abramovich make use of the new opening?
On March 31 Chelsea FC had the last chance to begin work on redevelopment of Stamford Bridge into a new 60,000-seater. Because the club hadn't done anything in 3 years prior to that date, the planning permission became invalid on April 1.
However, it now seems a return to the plans is possible. Housing, Communities & Local Government secretary Robert Jenrick has confirmed that the British government is extending all planning permissions that have been impacted by the COVID-19 pandemic. Because Chelsea's deadline passed a week after lockdown was introduced, it will automatically be extended by a year, until April 1, 2021.
Details of the planned legal changes should be introduced within the next days and might prompt Chelsea to look again at the seemingly abandoned plans. Among other changes, new proposals include more flexible labour hours, subject to local agreements. The goal is to reinvigorate British economy and save projects that may have been 'killed off' by COVID-19.
It should be remembered, however, that Chelsea had long been indicating that there was no intention to go forward with the project. It was officially put in the freezer in spring of 2018 with the club quoting 'investment climate' as the cause. Of course the skyrocketing cost of the stadium (from ₤500 million in 2015 to ₤1 billion in 2018) also was a major, if not crucial, factor in making the decision.