Liverpool: Pattern to take over Everton stadium design
source: PlaceNorthWest.co.uk; author: michał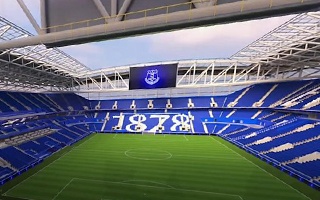 Dan Meis will not continue work on his signature stadium. While the outcome of his team's input will remain, Pattern will carry out next phase of design work. A Place North West report.
In a surprising turn of events, American architect Dan Meis has been removed from the Bramley-Moore Dock project. Meis was the one who authored the entire concept for this stadium for Everton.
Some time ago the club also invited London-based practice Pattern to join the design team as technical architects. Now it has been revealed that Pattern will be the only ones to finalise the technical design and Everton has dropped Meis from the team.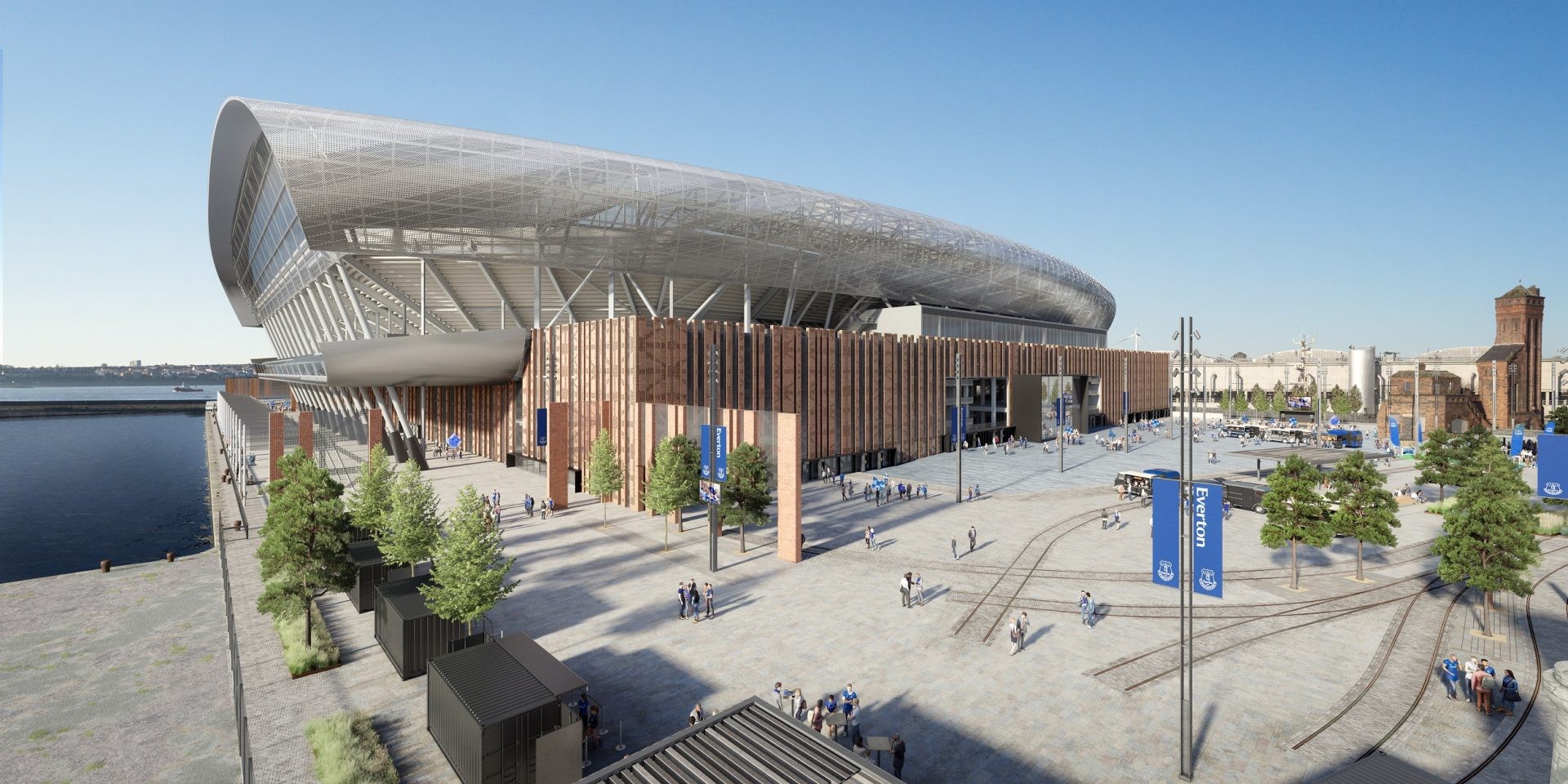 The information was preceded by a mysterious tweet from Meis, who wrote: "If I learned anything from this year it is that when someone says "it isn't personal, it is just business" I probably shouldn't have been in business with them to begin with...".
Five days later, yesterday, he clarified that not everything he writes personally is about Everton. He did express, though, that being dropped after so much work was a big blow.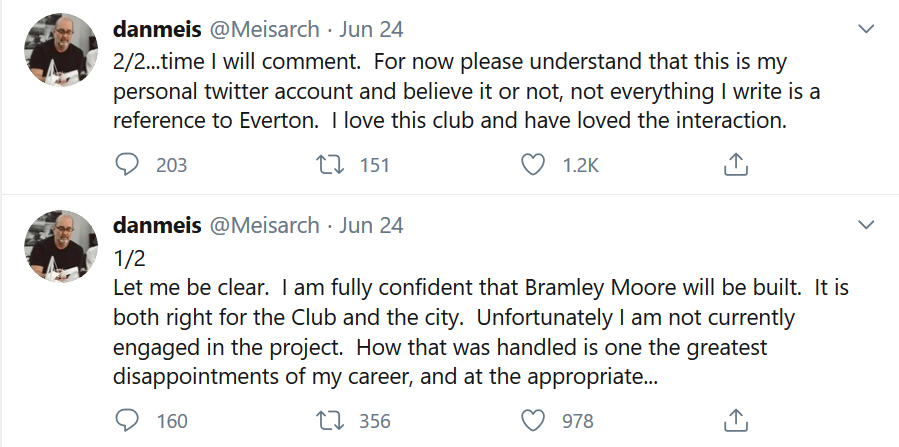 In responce, a source at the club said that Meis studio's departure was "always part of the plan" and that it's involvement had come to a "natural end" following the submission of plans for the project's next phase.
Meis said: "In my 30 years of designing stadiums, I have never had our work taken over by another architect without remaining in a custodian or oversight role."
Meis, along with Pattern and several other studios, had submitted bids to the main contractor Laing O'Rourke earlier this year to be retained as technical architect for the build phase of the project, but they were unsuccessful, according to the club.
Planning permission is expected to be granted to the club within the next couple of months, being under evaluation since last days of 2019.