COVID-19 crisis: Further countries opening stadia
source: StadiumDB.com; author: michał
Serbia, New Zealand, Denmark, Poland – these countries are being joined by USA, France, Austria and more. Here are some updates on the COVID-19 front with regard to matchday attendance.
There is no single official model or strategy worldwide but the tendency is now absolutely clear: despite the crisis being far from over in global scale, locally life is getting back to normal.
Although some epidemiologists fear this could increase COVID-19 transmission drastically, others are cautiously optimistic about the reopenings. Here are some updates, though one spoiler alert first: the biggest leagues, including England, Spain, Germany and Italy, will by all indications not allow fans inside until next season, so they're not included here.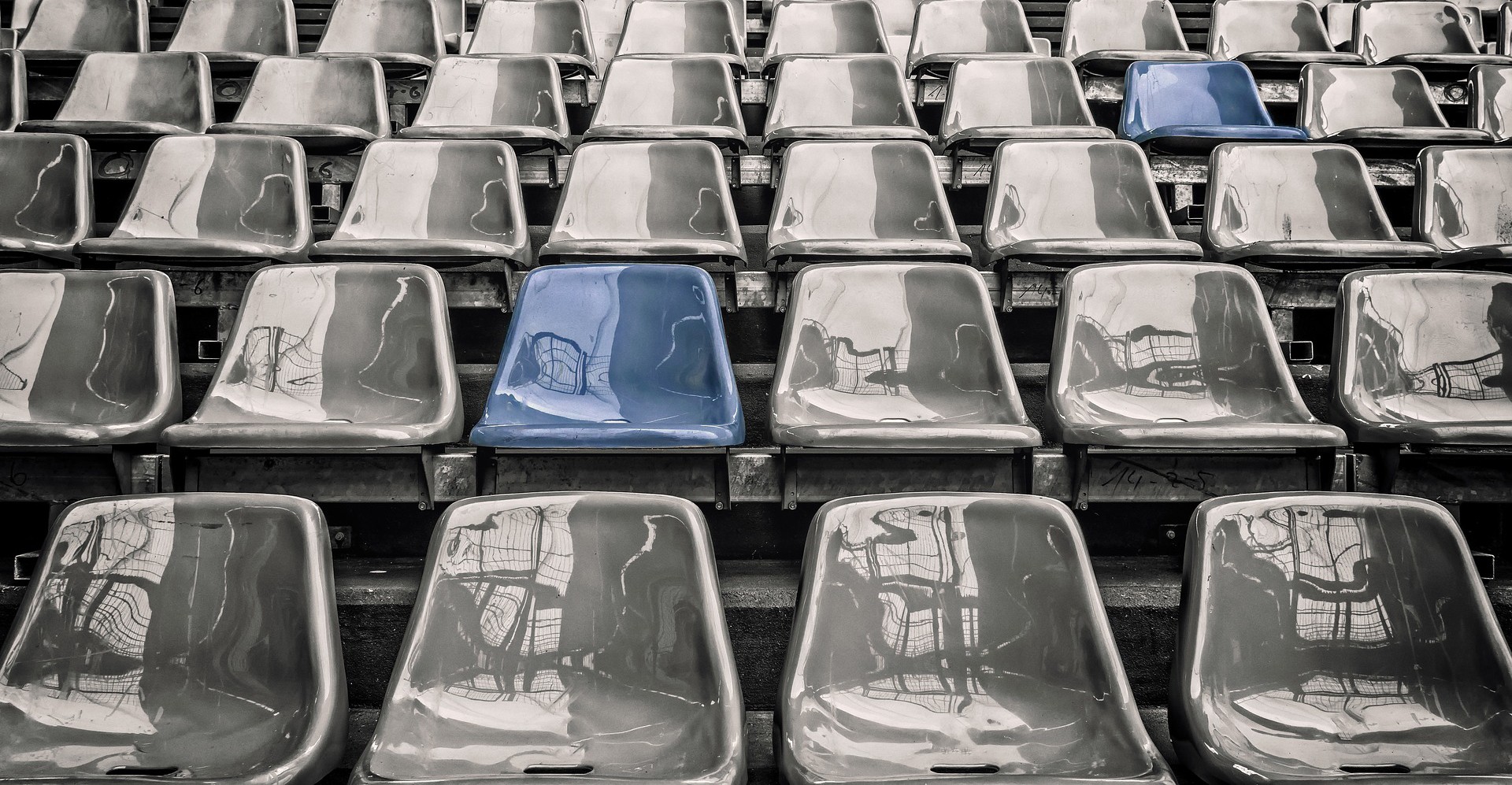 According to many media reports Forsyth Barr Stadium was the first to reopen since the pandemic caused global lockdown. It's partly true as the Dunedin ground was fully opened on June 13, preceding other unconditional openings and following 3 successive weeks of no new cases being identified in New Zealand.

But Kiwis were not the first to open a stadium overall, as June 10 saw a spectacular crowd of 25,000 during the 200th Večiti derbi in Belgrade. Theoretically causion was advised but in practice it was as wild as always. Seeing that Serbia is in far worse situation than New Zealand, this sparked controversy domestically and internationally.

Denmark was next in line, seeing first fans allowed along with New Zealand, though with very strict limit of 300 people per game and social distancing. The bar was then raised to the nationwide gathering cap of 500 and last weekend a crowd of 3,000 enjoyed the derby between Brøndby and FCK.

Poland was first to announce stadium reopening but fourth to run the strategy. 25% capacity limit went into effect on June 19 and saw a mixed reaction. Fans proved far more cautious than some had anticipated, seeing most games far from reaching the 25% limit, though those that did come proved social distancing is in many cases just an illusion.

Further openings are lining up. France has announced the plan to allow up to 5,000 people per stadium in two weeks, on July 11. Subject to further evaluation, the number is likely to go up in August. Social distancing and stricter sanitary regime are in place.
In the US it's a mixed bag, not just because of the country's size and administrative divisions, but also due to extreme differences in handling the epidemic. While some states seem to have their transmission under control, others are just now seeing their record high infection numbers.
Even within statest the situation differs widely. As an example, across Illinois open-air stadiums are allowed to open with up to 20% capacity but at the same time Chicago is excluded from the list and all stadia are closed. Only once the city reaches phase 4 of recovery, the rule will begin to apply.
At the same time in Louisville (Kentucky), organisers of the new Louisville City FC stadium opening were stunned to learn that the governor has allowed them to offer far more seats at the venue than expected. The club had strategies ready for 25% or 33% of seats available, while the decision grants them 50%. With a couple of weeks left, a new model is being worked on.

In Austria the reopening will begin on August 1, with cap set at 1,250 people per game, social distancing included. The level will gradually be increased (unless the epidemic is out of hand again) in order to reach a limit of 10,000 in early September.

The Netherlands, on the other hand, remain very cautious overall. The ban on public gathering is still in place until September 1 and the league will return on Sept 12. Once the ball is again in play, fans will be allowed inside, but under quite strict conditions. Apart from the usual safe distances and hygiene, supporters will not be allowed to... chant.