COVID-19 crisis: Poland to allow 10,000 people per game
source: StadiumDB.com; author: michał
Starting June 19 Polish football clubs will be able to welcome even upwards of 10,000 people at their stadiums. The news came as a surprise even to the Polish FA (PZPN), who were only asking for 999 people...
During today's joint press conference in front of PGE Narodowy, Polish prime minister Mateusz Morawiecki, sports minister Danuta Dmowska-Andrzejuk and PZPN chairman Zbigniew Boniek announced the reopening of sports stadiums, starting June 19. Football comes first, with special protocol introduced to ensure safe viewing conditions.
Surprising crowd size
While not all of the protocol was revealed today, key features are now clear. First, football games will be allowed to take place with up to 25% capacity. There is no cap on crowd size, as long as safe distances between fans are ensured. Fans are to be seated no fewer than 3 seats apart.
In practical terms this means that clubs with the biggest stadiums (Lech, Lechia and Śląsk have venues of app. 40,000) will be able to allow 10,000 people. Śląsk can theoretically even go beyond that limit with 45,000 seats available.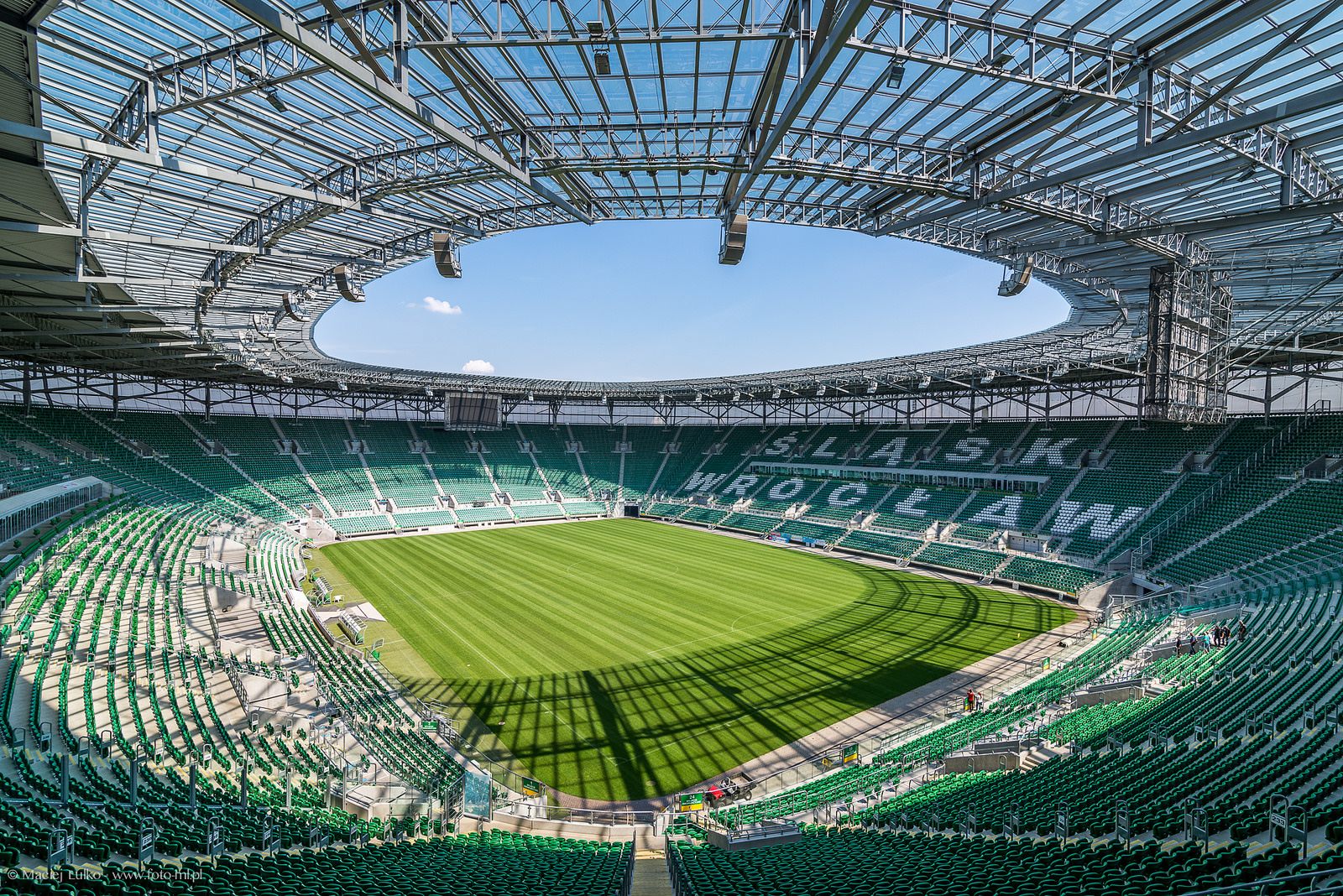 The crowd size alone brought some controversy. As late as yesterday secretary general of PZPN Maciej Sawicki has revealed that PZPN was aiming much lower. The FA's goal was up to 20% of capacity but... no more than 999 people.
Further limitations
Early phase of reopening will see a special sanitary regime before and during games. Tickets will only be sold online, disinfection will be mandatory and special identity checks will be introduced to limit direct contact. Access routes to stadia are expected to be prepared to avoid congestion.
When games of Ekstraklasa's final round begin on June 21, no organised groups of away fans will be accepted at stadia, though it seems traveling supporters will be able to purchase tickets within the home stands.
Further rules are to be revealed soon. At this point many questions still haven't been answered, particularly pertaining to foot traffic within the stadium at crucial times, when keeping social distance seems hardly possible, if at all.
Epidemiologists are sceptical
Viral disease expert dr Paweł Grzesiowski thinks the decision is premature as Poland is still at an early stage of the epidemic, every day recording hundreds of new active cases despite very low number of tests being carried out (in comparison to neighbouring countries).
Prof. Krzysztof Simon, chief viral disease consultant for Lower Silesia, has been warning for many weeks not to allow people at mass events until the end of 2020. He too considers the decision premature if not irresponsible. According to official data Poland has over 23,000 confirmed cases of COVID-19, with just over half of them active. Over 1,000 deaths have been confirmed.
However, it's widely believed the numbers have been kept low artificially, with countless accounts of people being refused testing (despite symptoms) or pressure on doctors to not put COVID-19 as cause of death.
Poland's testing capacity is very low compared to surrounding countries, with 25,000 daily tests having been reached only in mid-May, after two months since lockdown. Recently the national health authority has lowered subsidies for private testing, which in effect reduces national testing capacity.
Whenever mass testing is organised, numbers immediately show far more people have been infected, as was the case with miners in Upper Silesia or kindergarten teachers in Łódź. Hotspots are still being found across the country on a daily basis, be it around churches or workplaces.