New design: Excelsior aiming almost 50 meters high
source: StadiumDB.com; author: michał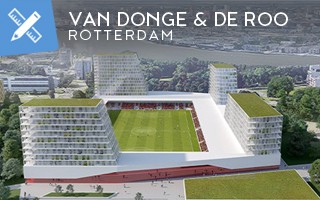 They may have one of the smallest stadium in professional Dutch football, which itself is in deep crisis at the moment. But Excelsior Rotterdam show no signs of giving up. Their vision for a new stadium could boost them up to Eredivisie for good.
Yesterday Excelsior Rotterdam surprised many observers with the release of the new official stadium scheme. While the city has been debating Feyenoord Rotterdam's stadium plans for years now, Excelsior hired renowned architects to reinvent their home.
The vision of complete redevelopment in east Rotterdam was born out of Excelsior's need to find additional revenue streams, having maxed out on their current ground. Even more importantly, the revenue achieved isn't enough to provide budget that would secure Excelsior's position in Eredivisie.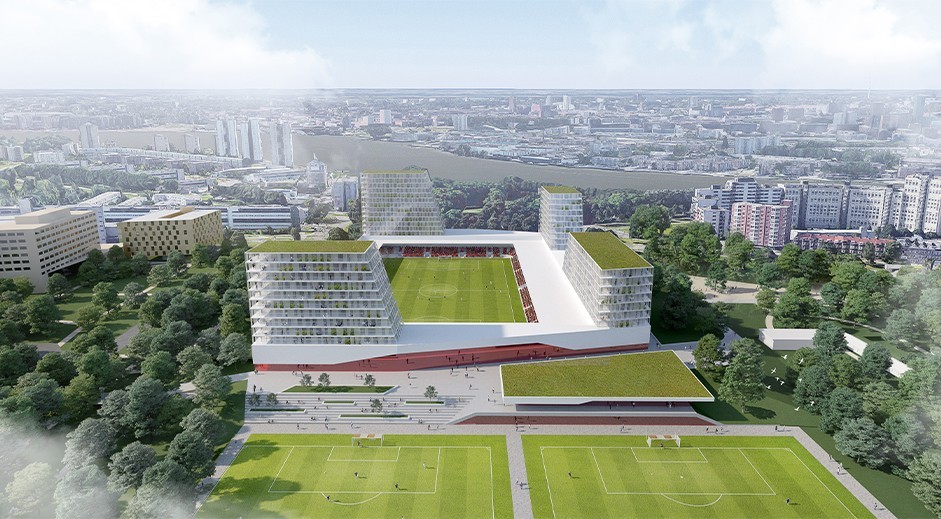 © MoederscheimMoonen Architects
Historically, Woudestein (commercial name Van Donge & De Roo Stadion) is among the smallest in professional Dutch football. That's why expansion from 4,400 to 6,500 seats would be much welcome.
Both redevelopment of existing stands and construction from scratch were taken into account, with the first being preferred. But more important than the auditorium itself are the proposed surrounding uses, as drafted by MoederscheimMoonen Architects.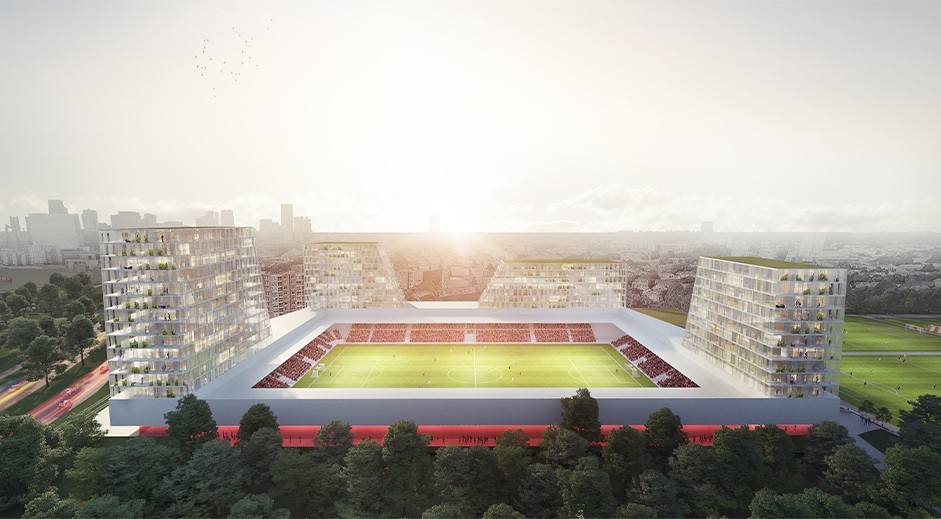 © MoederscheimMoonen Architects
The stadium would be complemented by four residential towers, one in every corner of the ground. They would rise to under 50 meters to remain within local guidelines, offering up to 400 apartments, particularly for singles and pairs. The flats would vary in standard from social to expensive.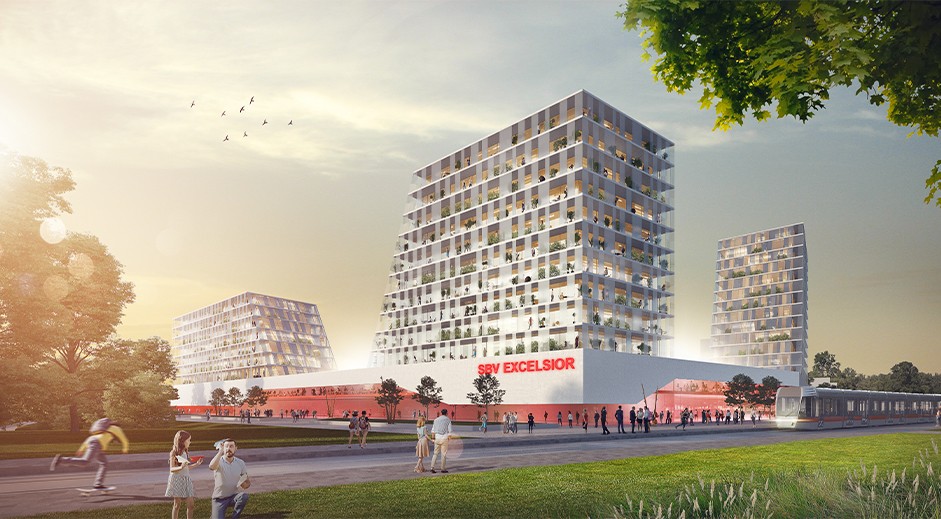 © MoederscheimMoonen Architects
Additionally, the auditorium would be joined by a medical centre, fitness centre and commercial facilities. The new complex would smoothly connect with the Woudestein sports centre in the north and university campus in the east. The university plaza, hiding underground parking beneath, would be extended to reach the stadium.
As of today it's still only a concept, even if welcomed warmly by the city. But by the end of the year a more detailed vision along with financial structure behind it should be presented to the city council.
Excelsior's hope is that construction could begin in 2022. Current stadium is a strong advantage of the plan, as Excelsior have ownership of it and it's located in a very attractive part of Rotterdam, beside the S107.