New design: The monstruous flower of Guangzhou
source: StadiumDB.com; author: michał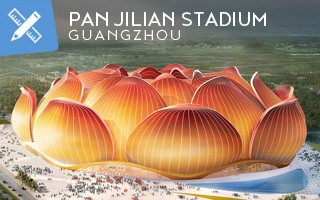 It's supposed to resemble a lotus flower. It's supposed to impress and leave people in awe with its scale. But the renders caused some criticism, too, mainly because of the crude symbolism.
Yesterday in the Chinese metropolis of Guangzhou (15 million, 56 million metro) groundbreaking ceremony was held for quite a special stadium. Although we've seen quite a few ceremonies, nothing compares to this. Over 200 trucks and dozens of other machines were used to show the scale of what is about to come.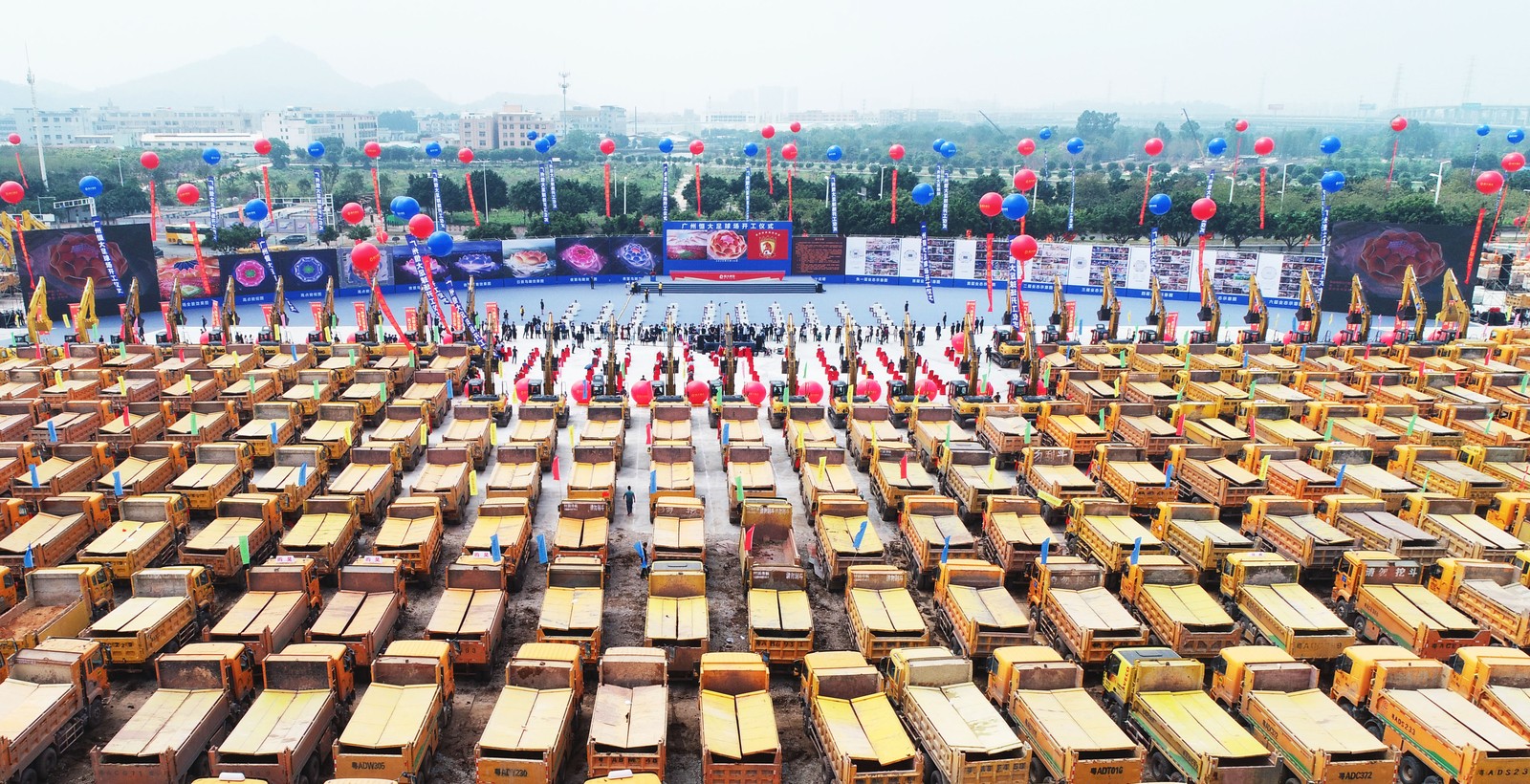 Located in the southern Panyu district, the new stadium of multiple Chinese champions Evergrande will sit not far away from the modern Guangzhou South Station, ensuring easy commute for residents of the metropolis. Location is where the stadium's interim name, Pan Jilian Stadium, stems from.
The concept came as a result of a closed competition between 8 top architectural practices invited to pitch their ideas. It is said that chairman of the Evegrande Group, Xu Jiayin, heavily influenced the outcome. Despite numerous ambitious and futuristic visions, this rather traditional approach to symbolism proved victorious, curated by Hasan A. Syed of Gensler's Shanghai office.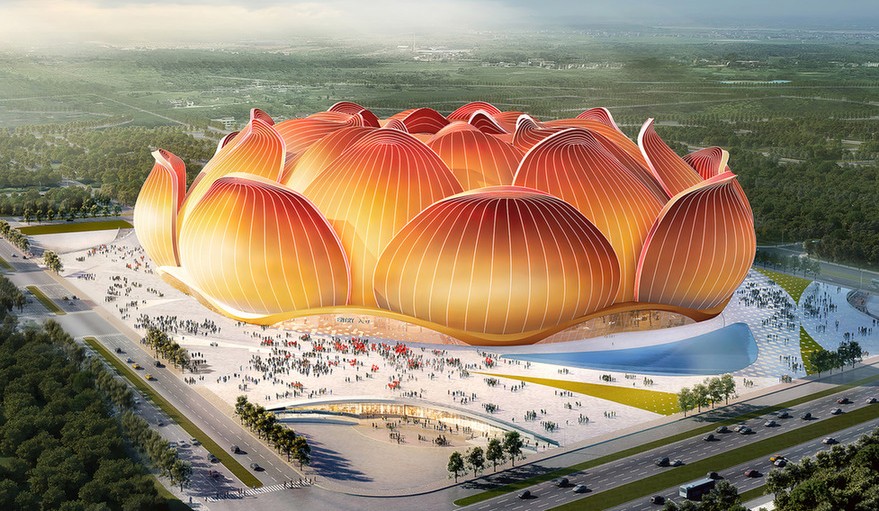 The stadium is inspired by a flower (lotus), matching Guangzhou's reputation as the City of Flowers. Its fiery red primary colour reflects both Evergrande's coat of arms and the city's colours. At night it's expected to light up in many more colours.
Although the named flower of reference is the lotus (known to have inspired numerous Chinese stadia over the years), the Guangzhou stadium is actually almost identical with echeveria, a plant growing in the Americas, not connected to China at all. This was quickly noted by some Internet users, not entirely impressed with the design.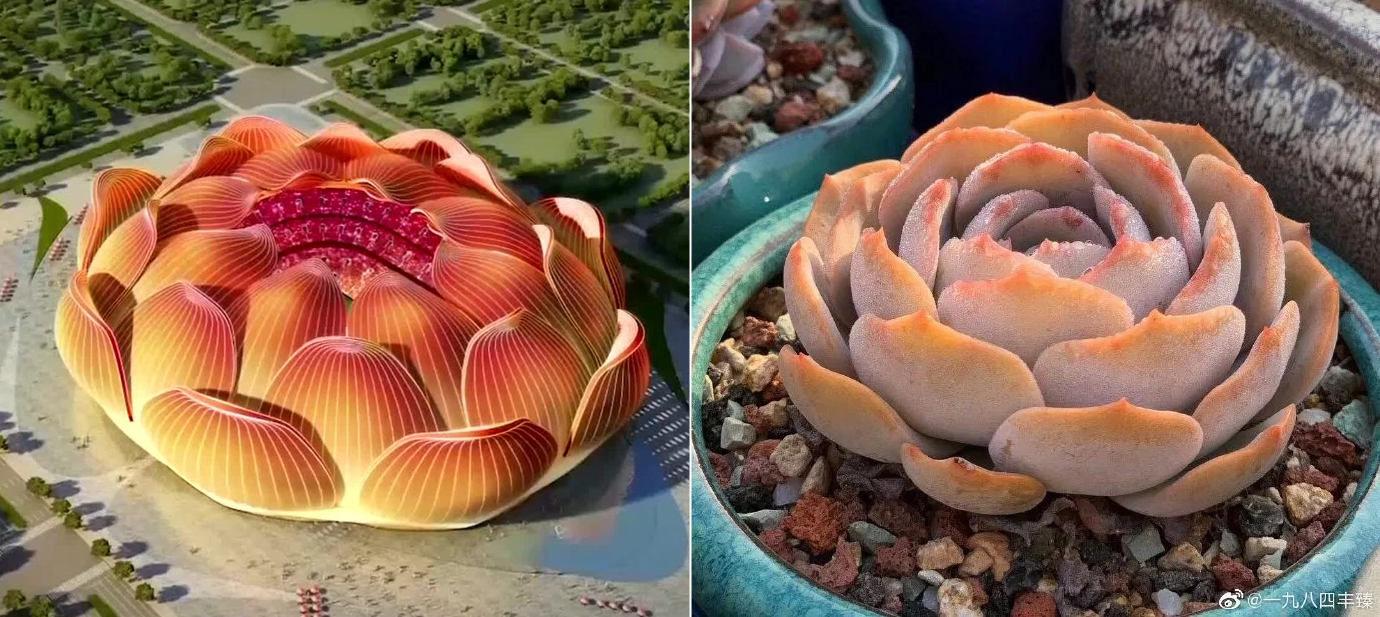 Though upon groundbreaking Evergrande enjoyed a following of 50,000+ per game (at the 58,500 Tianhe Stadium), the new stadium's goal is nearly twice that: 100,000. This will make it the largest football-specific all-seater in the world, at least until Camp Nou is expanded.
The seating bowl is divided into three rings, comprising 16 VVIP lounges and 152 VIP boxes. Construction area of 300,000 m2 might make the stadium the largest ever in terms of floor space. Initially the price tag was announced to be CNY 6.8 billion, but upon groundbreaking it was corrected to 12 billion ($1.7 billion), making it one of the most expensive in history.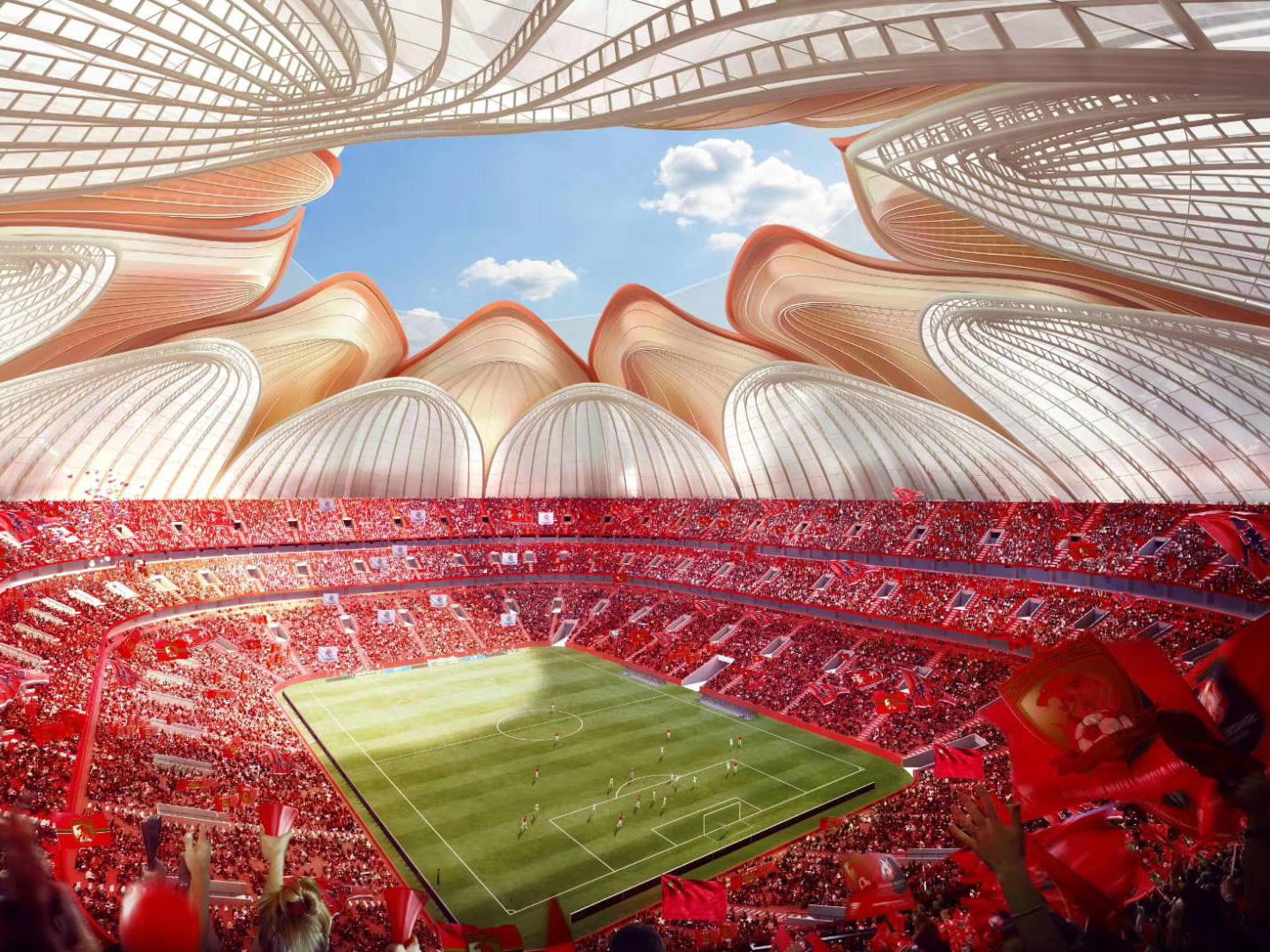 Started in mid-April, the construction is expected to last around 2.5 years, expected to end in late 2022. If the deadline is met, it should retain its title of the largest seated football-specific stadium for 2-3 years, depending on when Camp Nou (or, perhaps, if?) is redeveloped into a 105,000-seater.