Milan: Inter and Milan pushing forward despite pandemic
source: StadiumDB.com; author: michał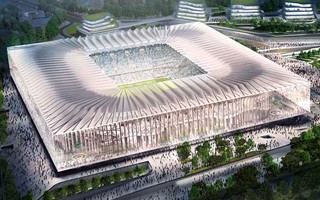 While Lombardy continues to struggle with the ongoing pandemic, both Serie A giants are continuing their work on a new stadium. With investment of up to €1.2 billion, it could provide a great stimulus once recovery begins.
Despite Lombardy being hit dramatically by the COVID-19 pandemic, the monthly meeting regarding new stadium west of San Siro took place on Thursday. Granted, this time is was a teleconference, but it still seems progress is being made, with another meeting scheduled for May.
At this point almost everything but the actual stadium is being discussed. In its case it's still a matter of choosing between two visions: by Manica / CMR and Populous. Whichever it would be, it's considered in the public interest and has a preliminary go-ahead from the city.
Now, when it comes to the future of San Siro and all of the perimeter, it's not as clear and requires further talks. Both clubs have now agreed with the city's stipulation to turn San Siro into an open-for-all leisure centre. It would retain two lower tiers of stands, although losing the west side in order to create an opening towards the new stadium. Facilities created there would allow amateur athletes to practice multiple disciplines every day. The roof and all (or almost all) spiral towers would be dismantled.
Already when planning complete demolition of San Siro, the operation was estimated to cost €45 million. With the stadium partially retained and reinvented for the public benefit, the price tag will surely be higher. So, while the clubs have agreed on that, they are likely to expect something in return.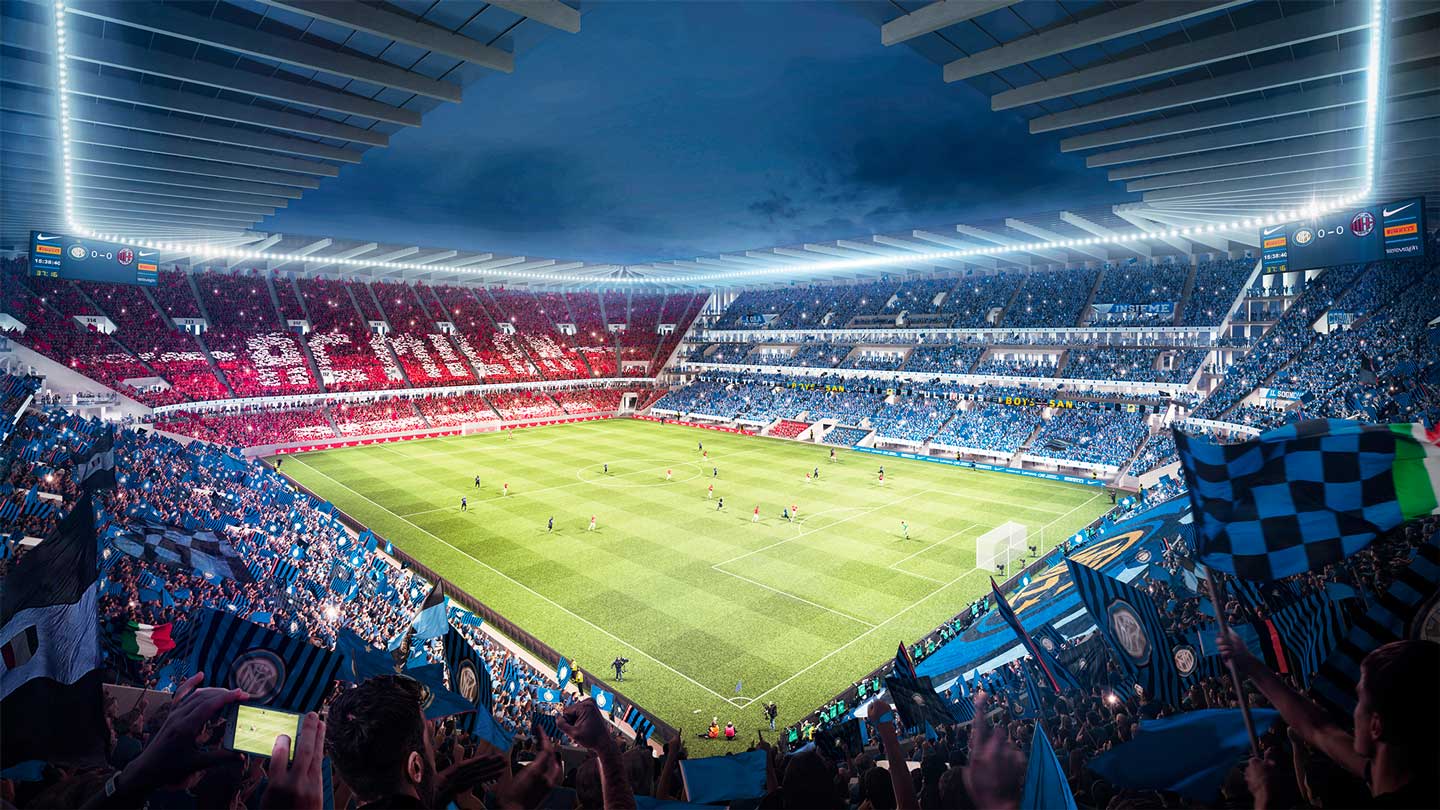 One element of the bargain could be the ration of building volumes vs. available surfaces. As indicated from the start, secondary office and commercial uses would be key to financial viability of the entire project.
The feasibility study delivered on behalf of AC Milan and Inter suggests ratio of 0.70 needed to make it feasible. Meanwhile, the city has previously said it would allow half of that, 0.35. Also, it matters in what way the city would recoup its contribution of €100 million (value of San Siro as a municipal asset).
The coronavirus pandemic may make the entire project significantly more challenging, but possibly even more vital. After all, a €1.2 billion investment is of massive importance once local economy begins recovery from the ongoing crisis.