California: Sacramento Republic's stadium still on schedule
source: SacBee.com; author: michał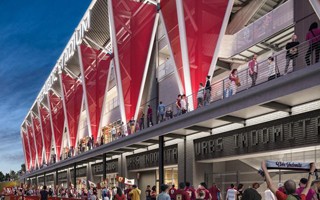 Despite the coronavirus crisis growing by the day, the new MLS stadium in Sacramento is sill on track for its scheduled completion in early 2022. Construction should begin in the summer.
California was one of the first regions to flare up with COVID-19 and adopt some of the strictest public health policies. Yet the construction business is still going nearly as usual for many projects. That includes Sacramento's Railyards, the 240-acre (97-hectare) megaproject that will see the city's downtown double in size.
By far the most marketed part of the development is the new Republic FC's stadium, expected to hold slightly over 20,000 people. After initial setbacks it's still on schedule, according to the latest reporting from The Sacramento Bee. Planning works are continuing, even if now carried out more remotely.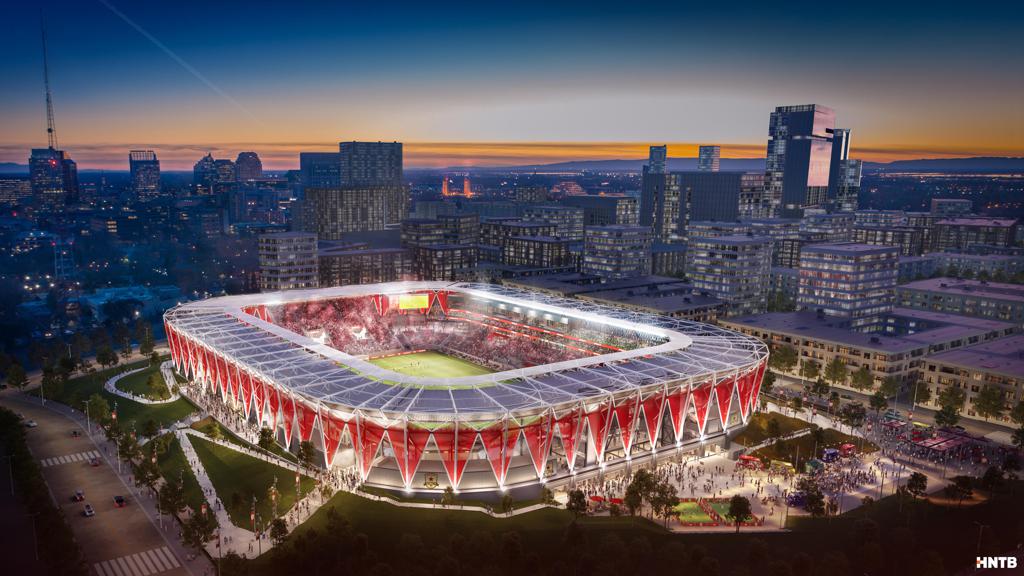 © Sacramento Republic FC, HNTB
It has previously been estimated that work on the ground could begin in June or July of this year and so far the plan hasn't changed at all. "We're not changing our timeline right now," said Ben Gumpert, president and COO of the Republic FC. "For now, we're going to keep pushing."
This is good news for all Republic fans, but also for citizens of Sacramento, many of whom have lost their jobs. Because along with the new stadium, other projects within the Railyards are are set to move forward this summer, including the first batch of housing (300 apartments), as well as the city's long-awaited new courthouse.
The stadium itself currently has a timeline of 21 months from groundbreaking to delivery. This would mean February of 2022, should all go as planned, just in time for the 2022 MLS season. Of course, the situation is so unstable that one could not be 100% sure of retaining all expected deadlines, but even a slip of a few months could be accommodated within the league fixtures for 2022 and allow Republic to play all home games at the new $300-million venue.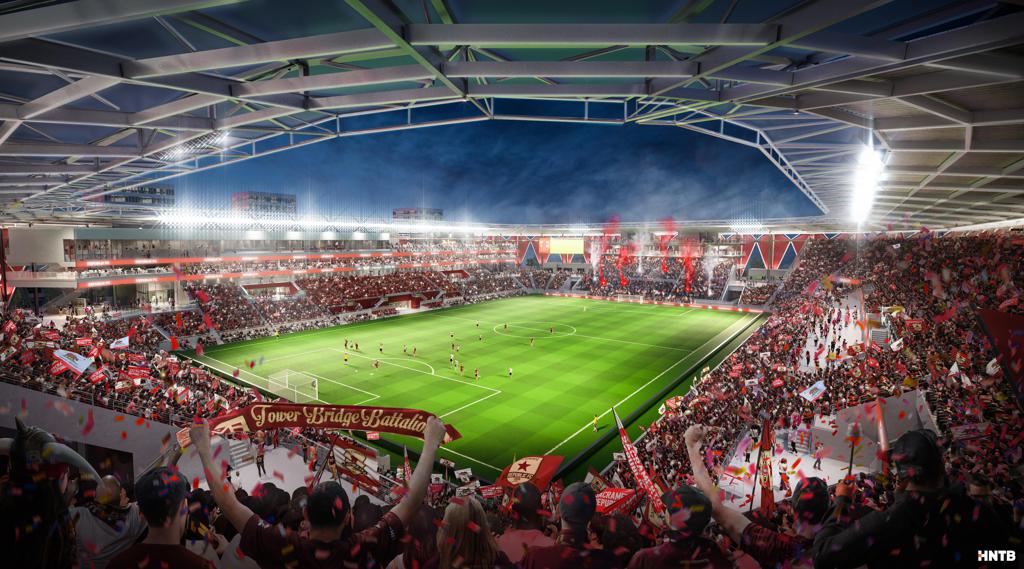 © Sacramento Republic FC, HNTB