New design: Millwall's new vision for The Den
source: MillwallFC.co.uk; author: michał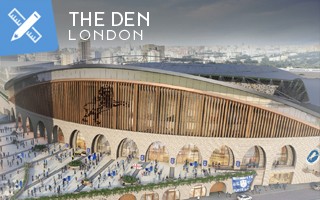 With positive steps from the council Millwall FC can proceed with plans for The Den's expansion and surrounding developments. Now the club decided to reveal what it's been working on since 2018.
In early February Lewisham's mayor and cabinet decided to terminate the conditional land sale agreement for land occupied by Millwall FC and Millwall Community Trust. In simple terms this means land with and around The Den will not be subject to sale to third parties, securing the club's future on the site. Celebrating the decision Millwall decided to reveal what it has been working on for almost two years now.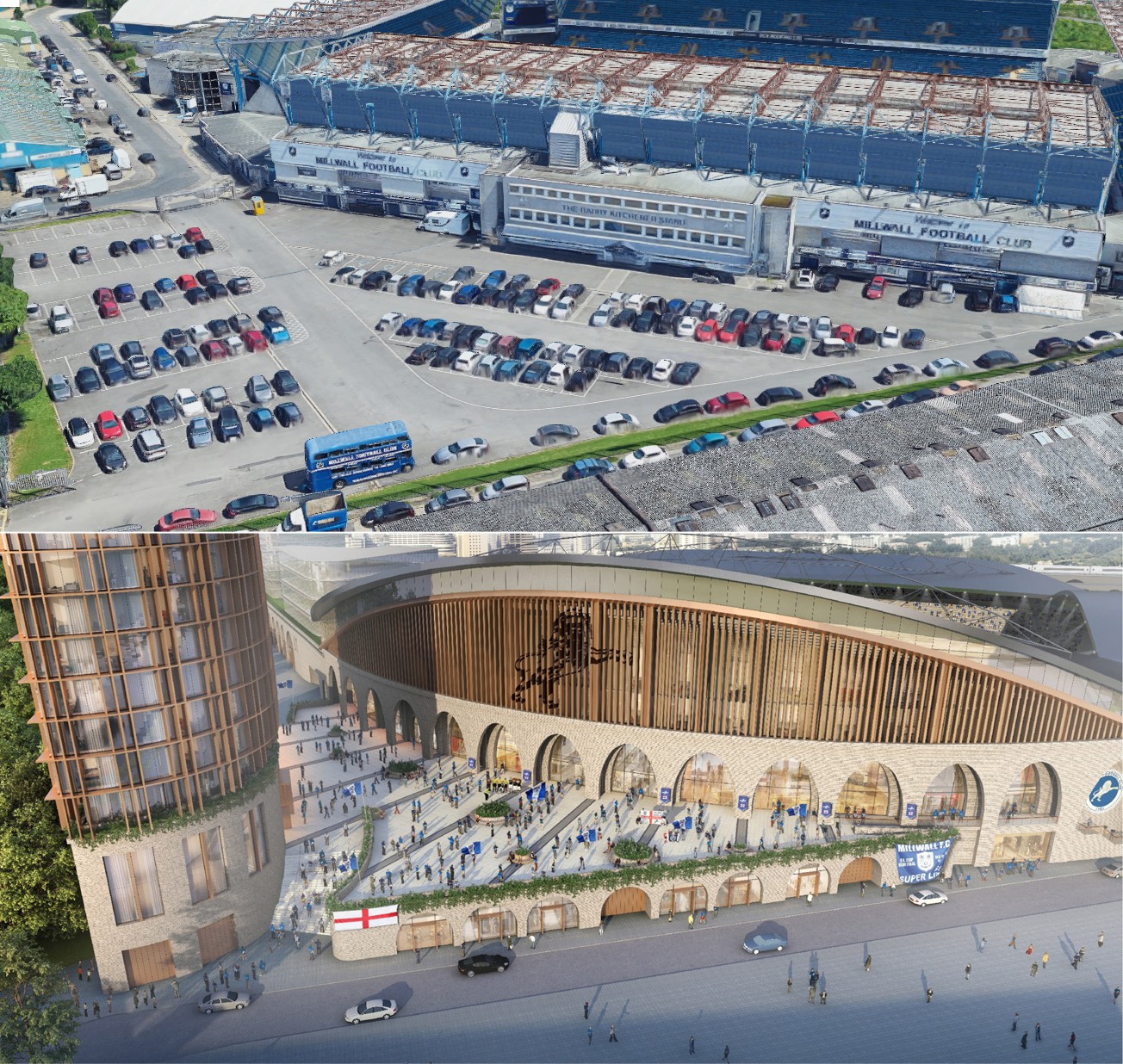 In 2018 Millwall FC contracted AFL Architects to deliver a new concept for The Den's expansion. The primary goal is to leave as much as possible of the existing structures, dating back to 1993. On the one hand this allows constant matchday use throughout the phased redevelopment, while on the other such approach minimises demolition and construction waste. It's also sensible economically, simply speaking.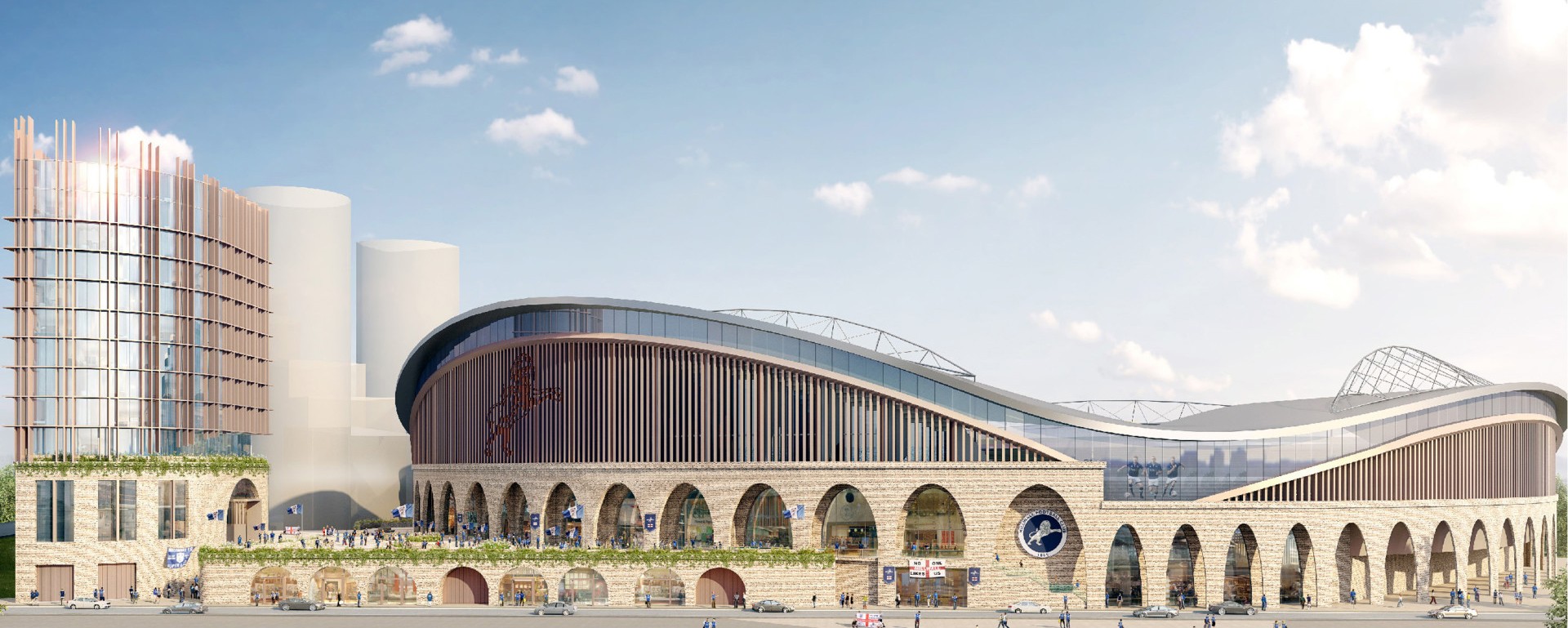 Current four stands would grow by new tiers, gradually moving from the current 20,000 to 34,000 seats, all covered. Because the development would be phased, interruptions caused by it should be limited.
Architecturally the stadium would be a combination of old and new. Fluent lines and glazing would coexist with traditional London stock brick. Meanwhile numerous arcades are a clear association to the railway bridges encompassing the current stadium and known from the original Millwall Park on Isle of Dogs.
In order for the project to be economically viable not just for Millwall but also a developer who would help deliver it, residential use is planned along the western side of the project. New main plaza would be elevated over parking and service areas and accommodates retail, commercial and community use spaces along the street frontages. The stadium would also comprise new facilities for the Millwall Community Trust (MCT) including sports centre with a sports hall, changing rooms, a gym and a community café.