London: WHU to consult fans on seating reconfiguration
source: WHUFC.com; author: michał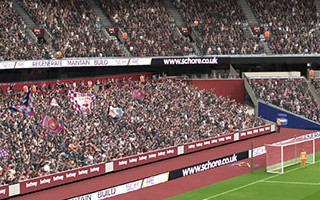 Before the end stands get straightened up, supporters are to have their say. Though the contractor has been appointed, there's still time for consultation.
Today West Ham United announced that Arena Events Group has been appointed to develop the new seating system. We're talking about new demountable sections behind both goals at London Stadium. The club had first announced the intention of straightening these stands in February of 2019.
"Following an initial presentation to the Club's Official Supporters Board in February 2019, the Club and E20 will now look to present the latest plans later this month for discussion and consultation and to explore the opportunities the new seating configuration presents to further enhance the matchday experience and incorporate yet further the famous Claret and Blue at the Stadium. It is important to the Club that supporters have the opportunity to provide feedback to all parties before design work continues." today's WHUFC statement reads.
Following a period of design development, E20 and West Ham United will review the stands with the aim of installing the seats this summer.
While West Ham is selling the idea as bringing fans closer to the field, some will reportedly end up at a greater distance from the field than they are at present.
Another motivation of the reconfiguration not mentioned by the club is annual cost of removing the stands when the stadium shifts between football and athletics/baseball. With straightened stands it's expected to drop significantly.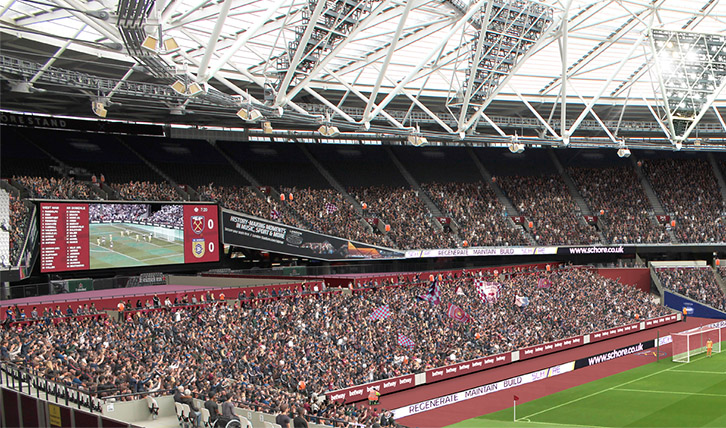 © West Ham United