India: Modi and Trump to open record-breaking stadium?
source: ICC / ZeeNews.India.com / IndiaTimes.com; author: michał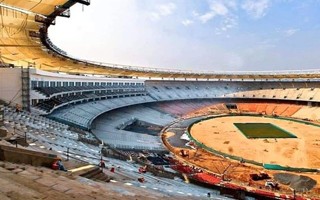 Opening game is still expected to take place in March but an inauguration ceremony is now on the table as soon as February. The right to open cricket's largest stadium would be a gesture from Narendra Modi to Donald Trump.
Slowly but surely, construction of the magnificent stadium in Motera, northwestern Ahmedabad, is nearing completion. By all indications it will still be finished with delays as previous announcements suggested delivery by the end of January. With just over a week left, it seems there's too much left in order to meet the deadline.
The membrane canopy above the upper ring is already complete. As the below photo – released by the International Cricket Council – proves, floodlighting is also in place and being tested. However, the light also puts a spotlight on unfinished field and stands.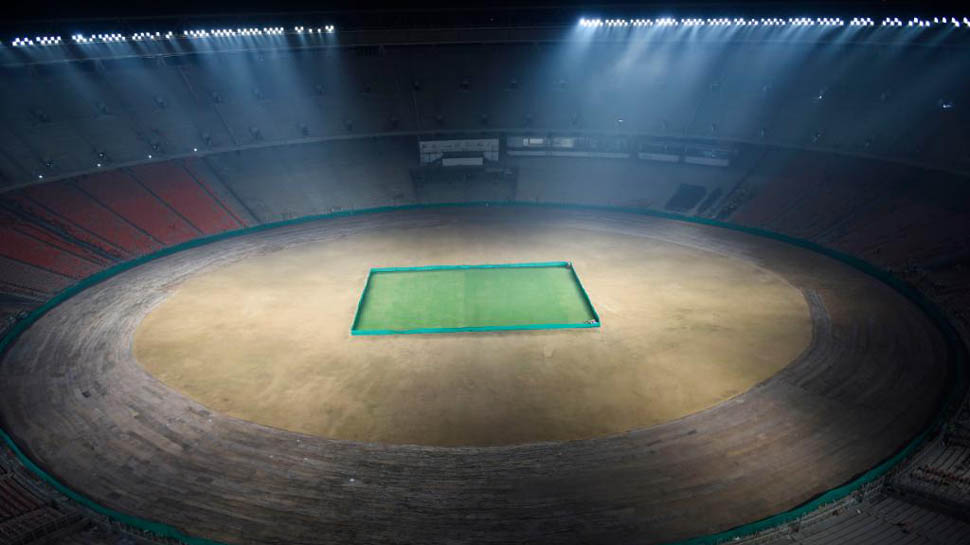 Still, the giant stadium is truly stunning. It's no secret that the Gujarat Cricket Association has been planning a prestigious exhibition game to celebrate opening, possibly between players from Asia vs. the Rest of the World. The game would be held in March, which sounds realistic in terms of getting the stadium ready.
However, this week Times of India has revealed that officials are planning an inauguration ceremony earlier, already in February. The ceremony would see prime minister Narendra Modi and US president Donald Trump open the stadium during the latter's visit to India. The event could take place between February 15 and 22.
The majestic stadium replacing former Sardar Patel Stadium will hold as many as 110,000 people with two tiers holding roughly 50,000 general admission visitors each. The upper ring also has a vast pavilion for corporate visitors and VIPs, which includes 76 skyboxes, among other facilities.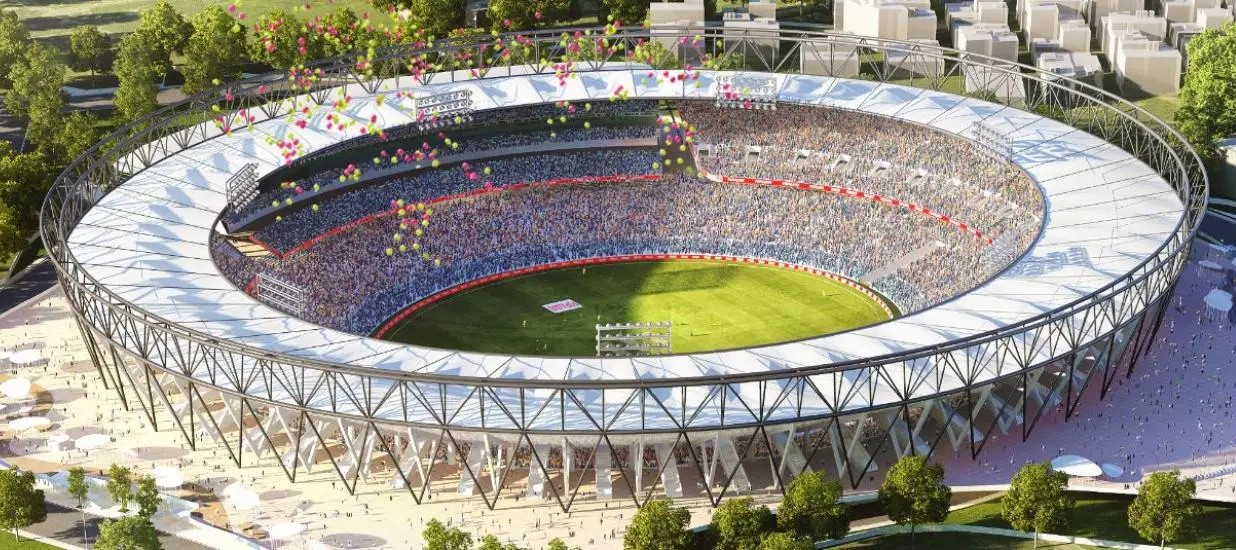 The project suffered from several delays, though it should be said that the initial time frame seemed unrealistic to begin with and even including delays it's not bad for a building of such scale. While we don't have confirmation of the stadium being an all-seater when opened, its capacity still puts it only behind the Rungrado May Day Stadium in Pyongyang among all stadia and top of the list when only cricket venues are included. Its price tag is very modest for the scale it represents, even if it grew from IDR 7 billion to 8 billion (from $98m to $112m).