Miami: Hard Rock Stadium drops single-use plastic
source: Forbes.com; author: michał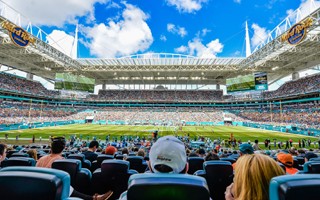 All it took was determination to set an example. They began preparations in August and are ready to get rid of 99.4% single-use plastic from December, 22.
Today Hard Rock Stadium, the home of Miami Dolphins (as well as soccer, tennis, concerts and NCAA football), uses 678,000 plastic bottles and 525,000 plastic cups. The total number of individual single-use plastic items is 2,800,000 annually. The scale itself is impressive but it ends on December 22.
Plastic beverage holders are being phased out entirely, replaced by recyclable aluminium cups and cans. Stadium employees are already drinking from only reusable water bottles or cans.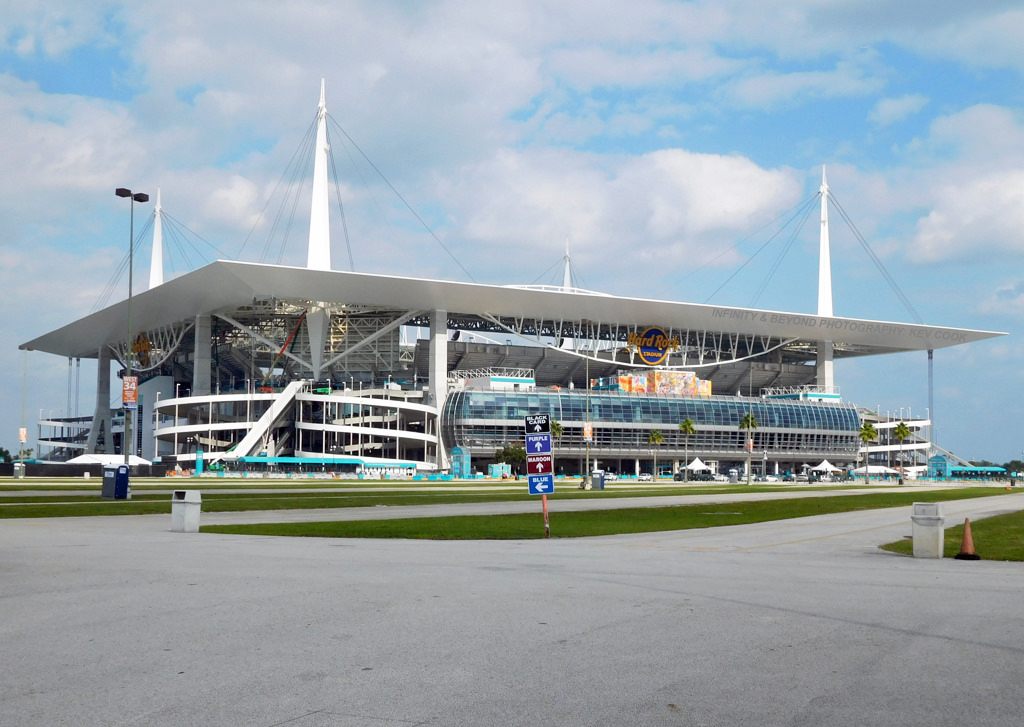 © Kev Cook
With plastic straws already banned from the stadium, now it's also time for cutlery, spoons, stirrers and other items to join them. Year to year, the stadium is cutting 99.4% of single-use plastic. The only fan-facing plastic containers are those available at souvenir shops.
"If we do something at the stadium and can set an example, what kind of larger impact can that have?" said Tom Garfinkel, vice-chairman, president and CEO of Miami Dolphins. "I'm fortunate enough to be in a leadership position and I have a responsibility to lead, and I'm fortunate to have an owner (Stephen Ross) who is passionate about climate change and these initiatives."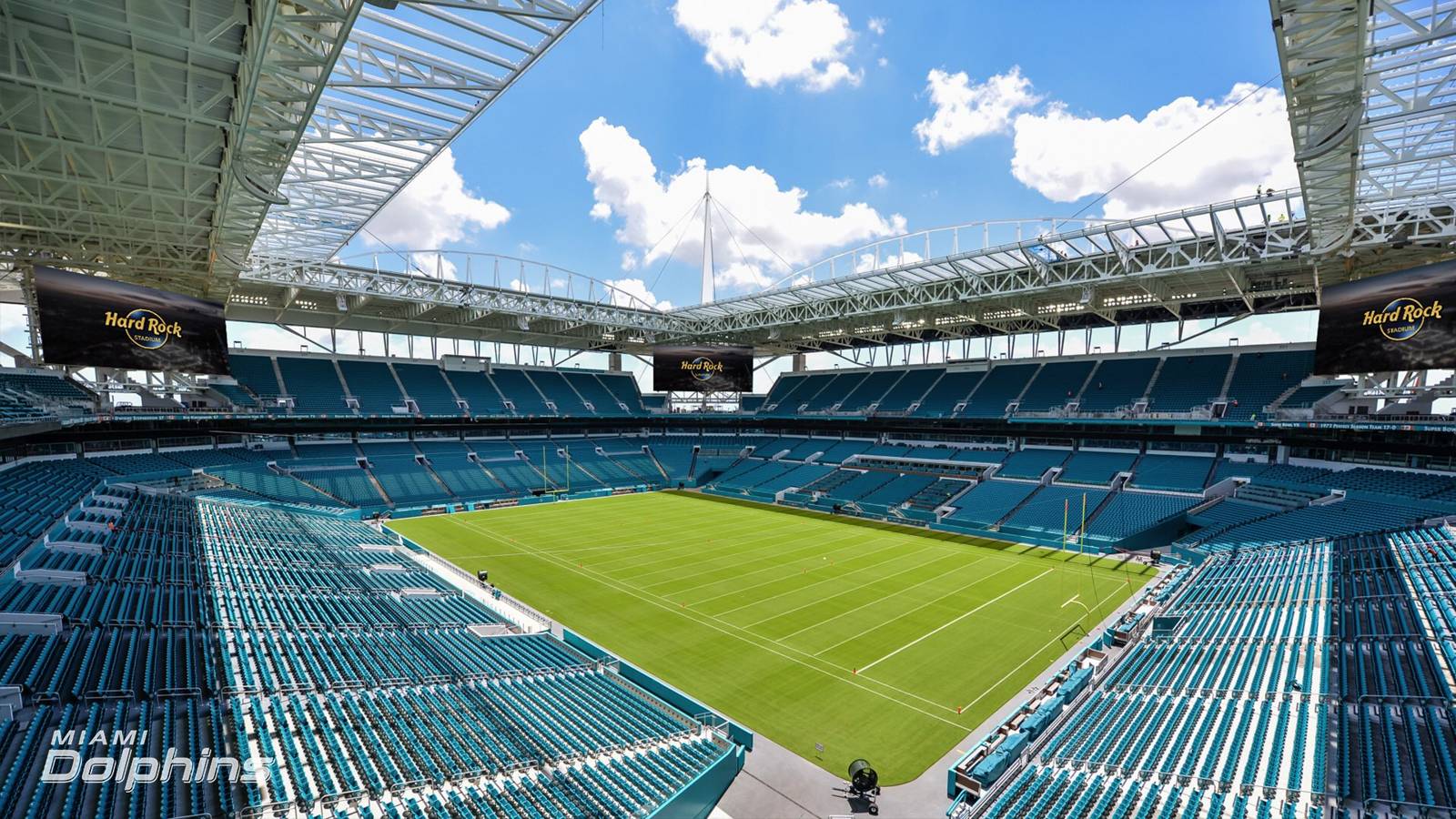 © Miami Dolphins
For Garfinkel and Dolphins it's not the first project aimed at creating a more sustainable event venue. Recent reconstruction of Hard Rock Stadium allowed the introduction of efficient LED lighting and waterless urinals. Hard Rock Stadium also already actively composts waste and donates excess food to local missions.
"We have an opportunity because of the scale of what we do at the stadium to make a change," Garfinkel said. "This isn't a political thing and it's not if you drink out of a plastic bottle you're a bad person. The volume we do here creates a lot of plastic so if we can change that, we're making a big difference."