Italy: New Cagliari stadium coming in 2024
source: StadiumDB.com; author: michał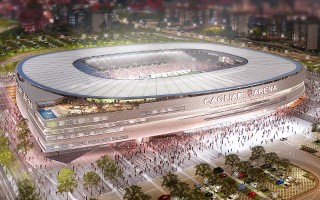 The city council voted largely in favour of new local plan that will see Cagliari Calcio's new stadium built. Should all go well, the project could see groundbreaking in 2021 and delivery in 2024.
On Wednesday evening the city council in Cagliari voted on the local plan for Sant'Elia and San Bartolomeo districts, which includes the long-awaited new stadium for Cagliari Calcio. The project got included in the plan with 23 members in favour and 9 abstaining.
"After adoption of the plan in the city council there is 60 days for final approval. After this period the club will be able to start the final executive planning." said Mario Passetti, Cagliari's general director.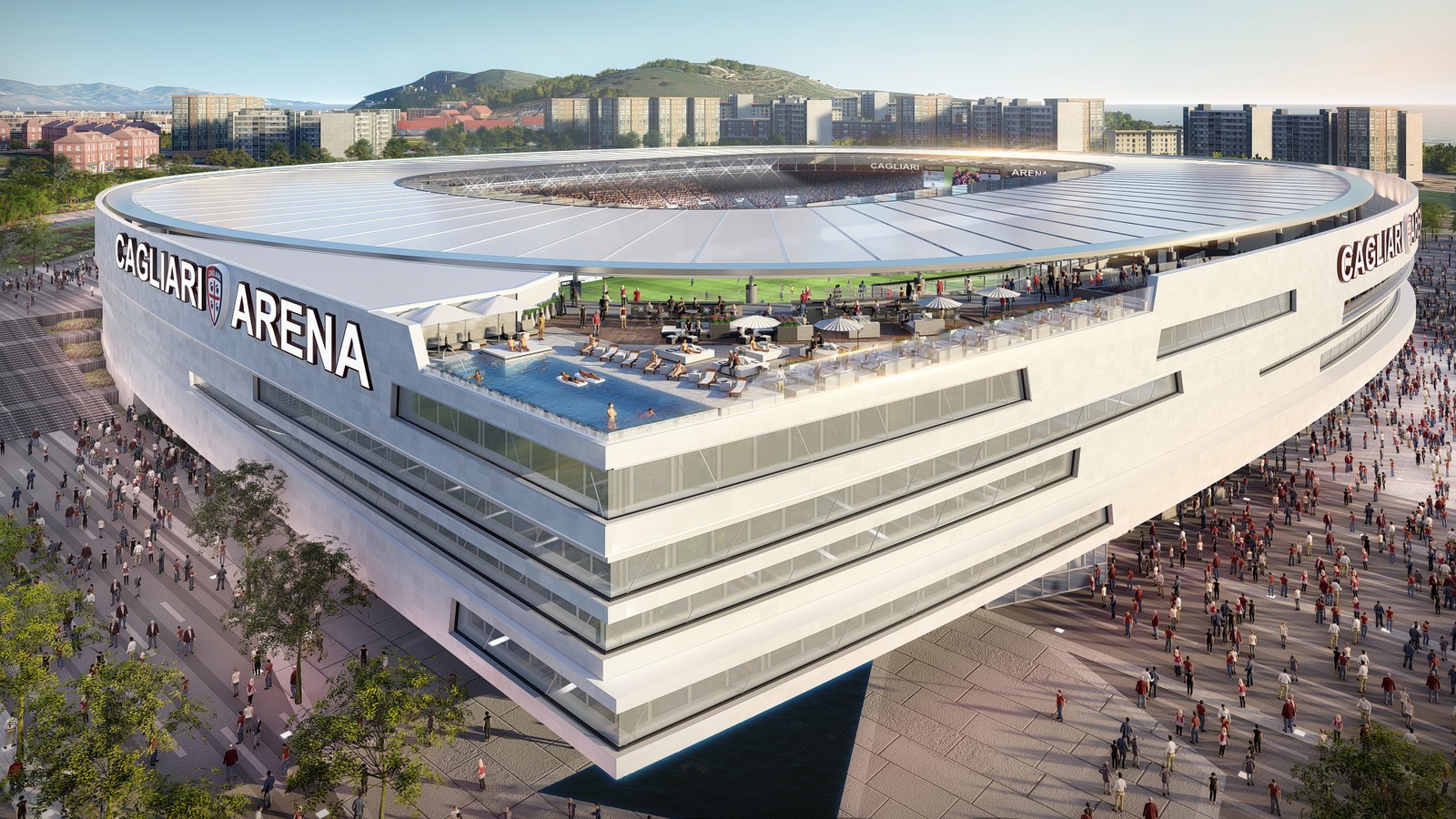 The updated, final design should be presented to the conference of services, which should complete its evaluation before the end of 2020. Once approval is given, tender can be announced, followed by demolition and groundbreaking for the new stadium.
If launched in 2021, construction should conclude in 2024. This represents a major – but expected – delay compared to initial hopes of Cagliari Calcio a few years back. Initially it was hoped that the new stadium could be ready in 2021.
The approved local plan sets some guidelines that force design changes. When presented in 2018, the design included a 14,700-square-meter retail centre attached to the side of the stadium. According to amended plan, the mall would retain its size but be pushed away from the stadium and split into 4 interconnected buildings rather than one volume.