Belgium: Standard reveals high stadium budget
source: VoetbalBelgie.be / RTBF.be; author: michał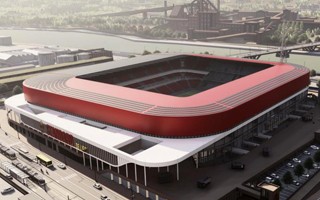 Though only one grandstand will be built from scratch, reconstruction of Stade de Sclessin will cost more than any other Belgian stadium project delivered in recent history. Should everything go well, construction will begin in second half of 2020.
Standard Liège have filed their planning application back in late June of this year but only now we're learning of the price tag of their project. And it's quite an impressive budget at €80 million. This means reconstruction in Liège will be more expensive than the brand new Ghelamco Arena in Ghent (€76m), Belgium's most expensive new stadium in recent history.
It may seem surprising at first, especially that Standard will only build one grandstand from scratch, leaving the famously steep C-shaped auditorium intact. Even more, updated capacity of the design (initially at 34,000-35,000) has been set at 32,000.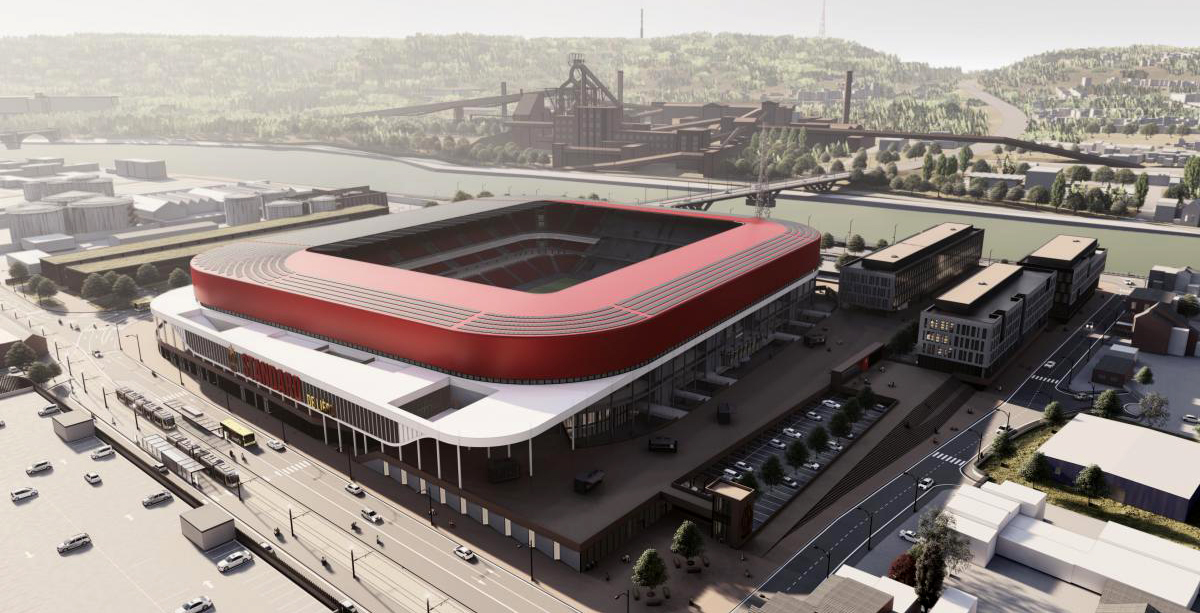 © Standard de Liège, Assar Architects
But one should remember the stadium will receive a wide array of secondary uses, including a business centre, supermarket, retail outlets and a 1,500-car parking garage. Also, Standard have pledged to cover road reconfiguration beside the main stand.
The budget was revealed a few days ago by club president Bruno Venanzi. He and a number of investors from Liège will pledge €15 million for the development, while remainder should come from bank loan. Once reconstructed, the stadium would be put on emphyteutic lease to Standard and the club would recoup it over a period of 35 years.
Standard hope to receive the green light for reconstruction by March of 2020. This would allow construction to begin in the second half of 2020. Delivery of the entire project is expected in 2023.