Amsterdam: ArenA to grow again before Euro 2020
source: AjaxLife.nl / StadiumDB.com; author: michał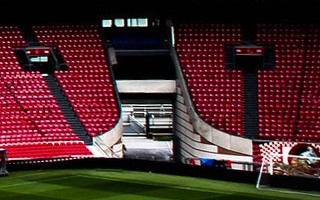 The effort to push in as many seats as possible continues in Amsterdam. Before Euro 2020 the stadium is likely to reach some 56,000 in capacity, which represents growth of some 5,000 since its opening in 1996.
Aveage crowds for Ajax games this season are at 53,000, just like last year. In short: every game at Johan Cruijff ArenA is a near-sell-out at worst. And no wonder, according to AjaxLife.nl the club has over 30,000 people on the season ticket waiting list!
There's good news for those at the front of the list. Before the end of the current season ArenA will grow by further 800 to 1,000 seats. All of them will be installed in the lower corners, where entry tunnels have been functioning since 1996.
Because emergency and equipment vehicles still need to enter the venue, as well as visitors during concerts, the tunnels won't be entirely covered. However, a more uniform image for the lower tier should be created instead of four independent stands divided by the tunnels.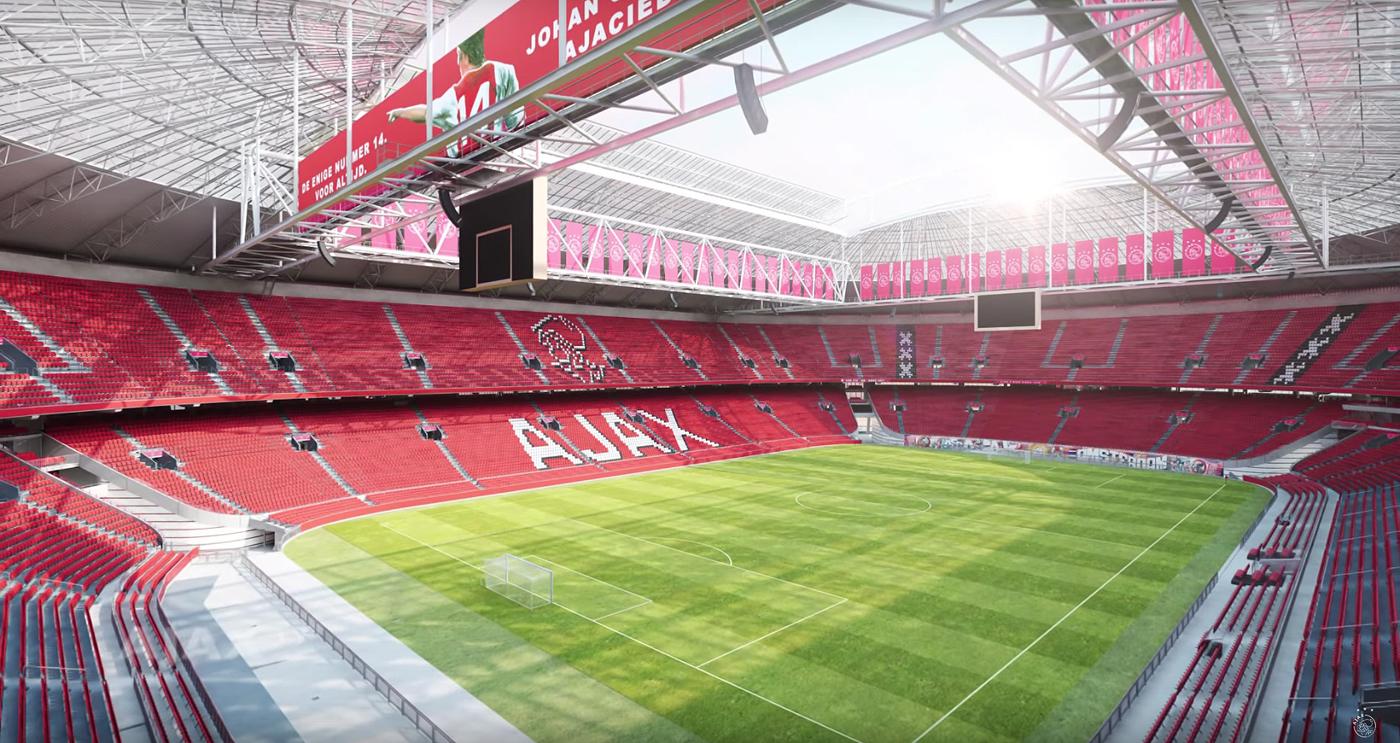 © FC Ajax
Inerestingly, this had already been done ahead of Euro 2000 in two of the stadum's corners. Back then it was temporary, though, ending in 2001. Now the upgrade should be permanent, allowing ArenA to reach or be just shy of 56,000 for Euro 2020.
Expansion by such a modest margin wouldn't have made sense economically as the new seats would offer limited annual revenue. However, growing demand of Ajax requires expansion, while UEFA is also favourable towards the concept.
You may recall that the list of small additions in recent years has been significant. New front rows now cover what used to be the stadium's moat, new seats were added on top of the lower stands, while already before Euro 2000 additional VIP facilities (combined with temporary corner fillings) gave the stadium extra 1,140 seats. Even this year the main hospitality facilities are being reconfigured.
In total, the stadium has already grown by some 4,000 since its opening back in 1996, becoming the largest across the Netherlands. While official Euro 2020 will likely be lower due to temporary press seating and extra camera platforms, Ajax and its fans will surely benefit from the changes.
Marc, StadiumDB Contributor