London: West Ham to straighten stands for 2020/21?
source: Football.London / StadiumDB.com; author: michał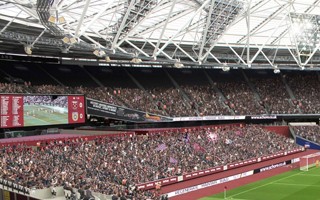 After recent meeting of supporters' representatives we know something more about the plan to replace curved goal sections by straight ones. The new structures should be in place by 2020/21.
Back in February the story broke: West Ham are revolutionising the matchday experience for some disappointed fans in the lower ends of the seating bowl. Or so the club had claimed, in reality it's hardly a revolution at all. Put simply: current temporary stands at London Stadium, which are curved, will be replaced by different temporary stands, which are straight.
Indeed, some fans behind goals will be moved closer to the field, but by just a few meters and still at a considerable distance. Meanwhile others, those with season tickets near the corners, will be moved even further away from the action.
Since the February announcement there hasn't been much movement on the issue, until last week's meeting of the Official Supporters Board (OSB), as reported by Football.London. We now know the operation of seating replacement is likely to be done before next August, after the June baseball games and summer athletics.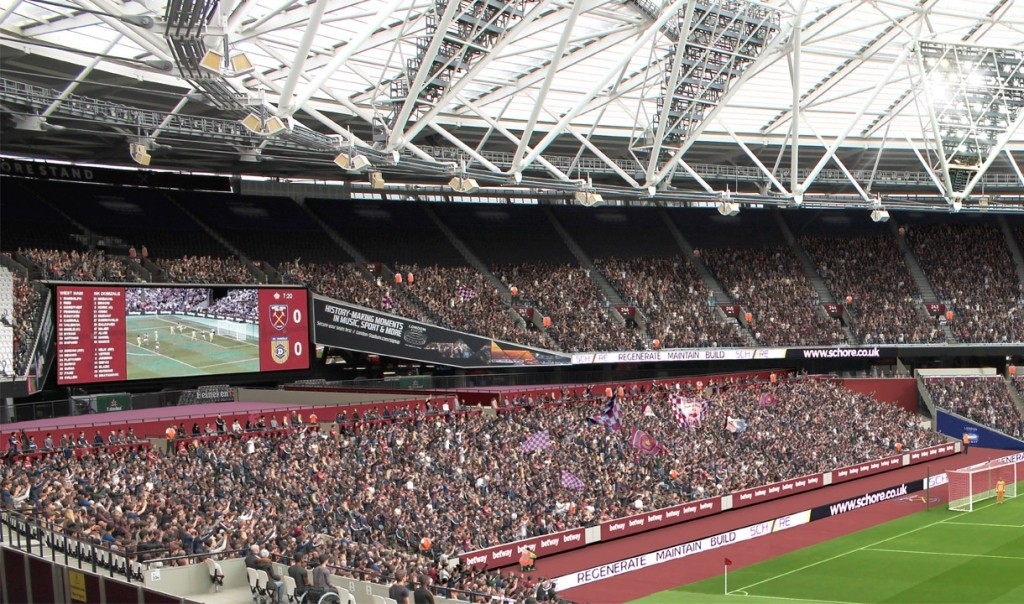 Tender for the works was launched back in February and London Legacy Development Corporation (LLDC) is supposedly reviewing bids at this point. The tender covers not only replacement of old seating with new seating, it also foresees the winning bidder carrying out the summer conversion every summer for 7 seasons, with an option to extend by 2 more.
If Football.London's data is correct, the contract could be worth some £11.5m, which means cost of some £1.6m per annum. At present the summer conversion of both ends costs £4m.
As far as we were able to confirm, supporters with season tickets in the affected areas haven't been contacted by the club to date.