Bulgaria: 11 years of construction and this...
source: StadiumDB.com; author: michał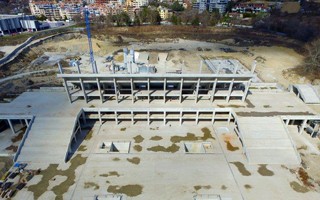 One incomplete grandstand and a portion of foundation for the second one. That's how far Varna's new stadium got as we reach its 12th year under construction. If you've ever seen a controversial project, this is it.
We've been trying to keep an eye on the new Varna stadium for some time, but nothing really makes much sense in this case. They may have been building continuously since 2015 but the progress has been symbolic at best. We've been waiting for a breakthrough to deliver this story and maybe it actually came: works have again been put on hold, just like before 2015...
It's a story of delays, murky business, unrealistic promises and not much construction amidst all them. It should tell you enough that in 2016 it was promised to be delivered in 2017. In 2017 the date was switched to 2018, then last year the delivery in 2019 emerged.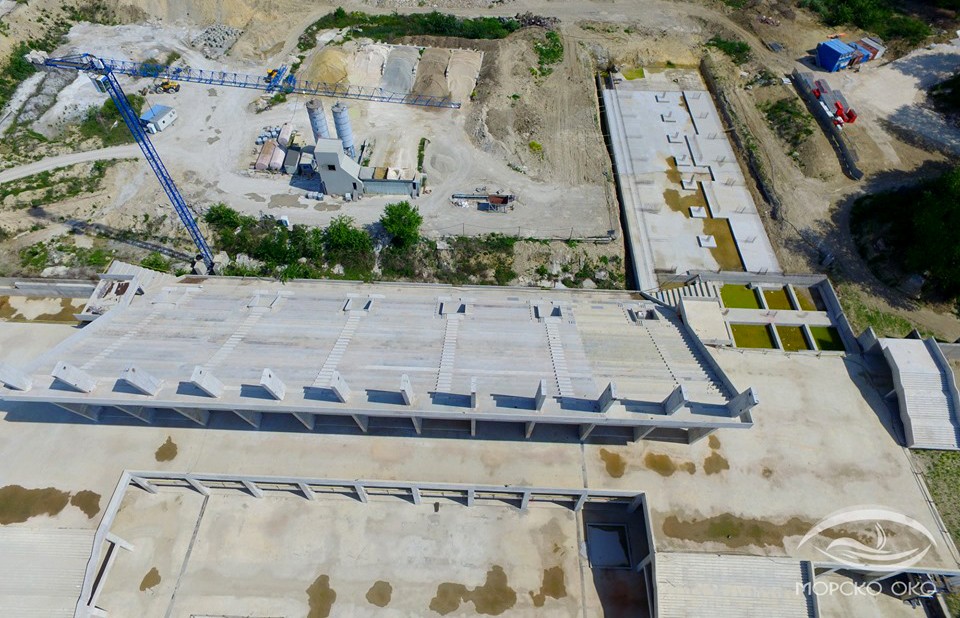 © Морско око Варна
Of course it did, it's only logical to continue moving it forward as the build itself clearly isn't moving. As of today, as we passed 11 years since groundbreaking on September 12, only the south end has been delivered in rough form and a small portion of foundations for the east side.
Very fittingly for the ever-delayed project, it took 1.5 years to deliver the foundation. Locals even began joking that this will be the world's first ever stadium to be built by 5 people, because that's roughly how many were seen on site on a daily basis. Sometimes 15-20, let's be fair...
It didn't always look bad
The story of new Varna stadium began with lovely promise and a matching modern design by GMP Architekten in 2006. But before construction actually began, the global crisis of 2008 came and effectively stopped it from 2009 until mid-2015. Nature managed to reclaim what was left of the historical Yuri Gagarin Stadium in the meantime.
Initial deal behind this promising public-private partnership was quite simple: the city contributed land with the old Soviet stadium (13.6 hectares), while private partner Chemimport (owner of PFC Cherno More) was to deliver the stadium with private means.
Not just any stadium. Even after the 2009-2015 optimisation it's still a modern 22,000-seater with multi-level parking for 1,500 cars hidden from sight and an attractive southern plaza. The city only got to have 35% of shares in the Sport Complex Varna subsidiary, amount which is now seen as a poor deal for taxpayers.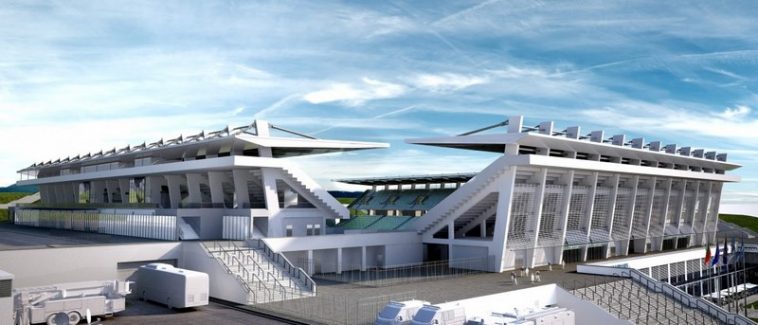 And then... almost nothing
Before the 2009-2015 break enabling works were carried out, including demolition of the old stadium and excavation in the south, where plaza and parking is to be placed.
One more thing disappeared: training field not far from from the old ground. It was sold (1.4 ha) for a Kaufland supermarket in order to finance part of the stadium. In fact, figures of 30% were given. Construction started with decent pace in 2015, though the impetus was quickly lost. And yet the declarations from municipal officials, including mayor and city architect, still gave dates of 2017 and 2018 as final.
If we were to judge by current pace, the stadium will never be delivered. Because, as reported by Barometar.net, current contractor has withdrawn. When you look at the amount of work carried out since 2008, it's easy to understand why citizens are talking about embezzlement or misuse of funding. The transaction with Kaufland alone delivered BGN 18.5 million, while total expenditure so far is below the 30 million margin.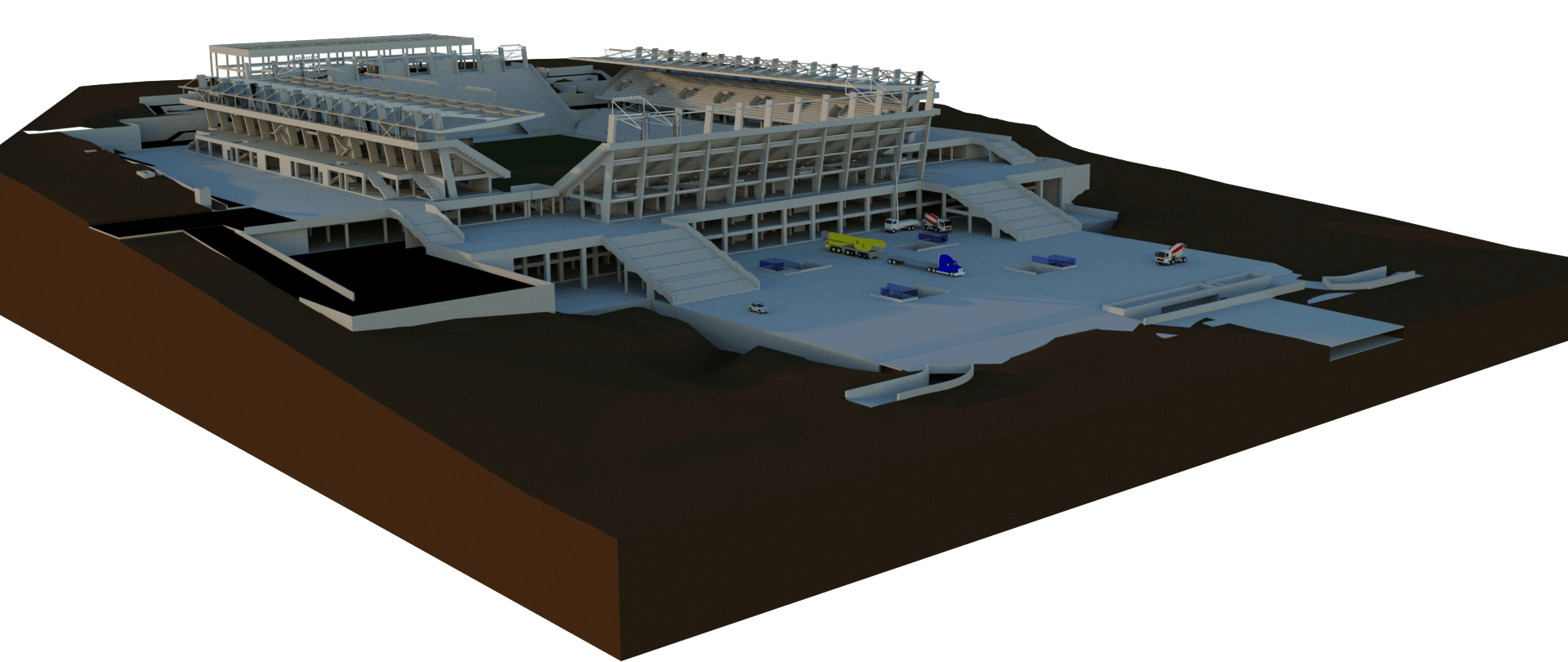 Will Euro 2028 save the project?
The supposed reason for another construction halt is the change in funding and management of the project. While not clear in details, Stadion Varna will supposedly be delivered under the auspice of Bulgaria's central government. It was declared back in April by sports minister Krasen Kralev as part of the Euro 2028 bid. But despite months having passed since the declaration, questions still linger.
First, how certain is the governmental investment, when Bulgaria, Serbia, Greece and Romania have to face stiff competition to win the tournament? Second, even if hosting rights are granted, there are four countries in this single bid, which means the previously announced 4 stadia from Bulgaria is too many, unless UEFA agrees to extend the list of host cities.
© Морско око Варна
Third, how much will the design change this time? Keep in mind, at present it's a 22,000-seater with option to expand by further 6,000 to 7,000. While 30,000 is the minimum for UEFA, in Varna capacity of 40,000 is supposedly considered.
We're still waiting for details regarding the project's changes. Then we'll have to wait until they're implemented and construction is back in full swing. But in the end, waiting is something the people of Varna must have gotten used to...