Switzerland: Uncertain future of Aarau stadium
source: aargauerzeitung.ch / srf.ch; author: Agnieszka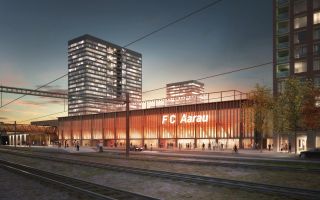 The design of a new stadium for FC Aarau was created in 2008, however the construction has not started yet. On August 26th the city council will decide about the stadium's future.
The proposed design of Torfeld Süd stadium included building a modern ground with a capacity of 10,000. It was very simple and minimalistic. Underneath the pitch, there were to be a shopping mall and a large car park for everyday use.
In spite of the project being approved by city municipals in 2015, the construction has not started yet. Since then there were some changes made in the original design. Instead of the underground shopping mall, that was supposed to create revenue for the stadium, in the new project designer added four skyscrapers with residential/commercial purpose around the ground.
The changed design caused the city council to reevaluate their decision about co-financing the project. The matter is of particular importance, as the city officials think of investing CHF 17 million in the stadium. Interestingly, such a decision has already been made in 2007, yet due to the changes in the design, especially building of the skyscrapers instead of the shopping mall, it was decided that putting the matter to a vote again was necessary.
The decision will not be made only by the city council. On August 26th they will vote whether to push the matter forward. Even if the result of the voting turns out positive it still won't mean that the stadium will be built. The next step would be a referendum conducted by the end of November.
If Aarau citizens decide in favor of the stadium, the process of applying for building permit could begin. But even then the club will have to be prepared for any possible objections voiced by the federal government.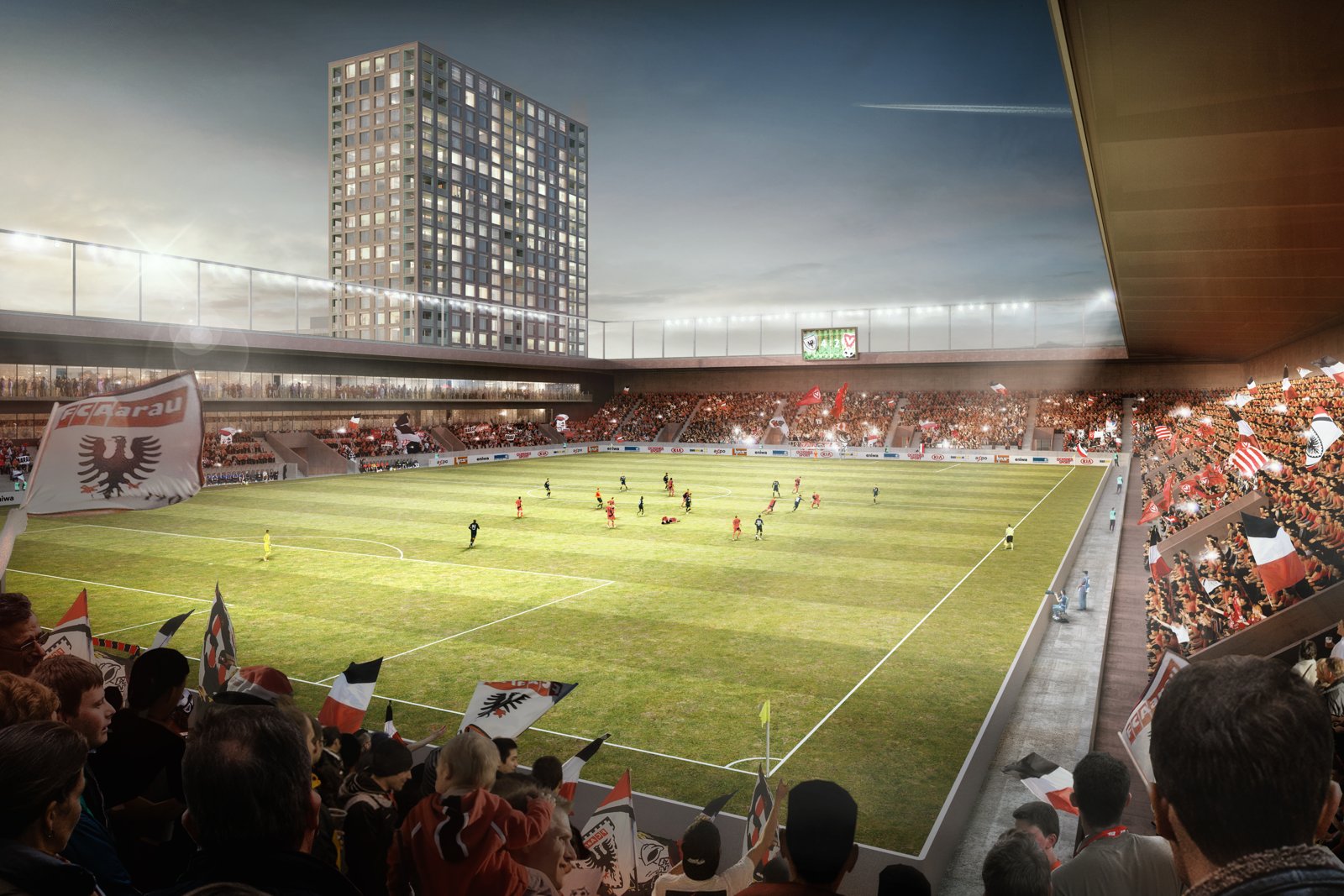 ©HRS Real Estate
The Torfeld Süd situation was already quite complicated and it did not get any simpler when another idea for the stadium construction emerged. A group of local activist started an initiative called "Our Stadium". Their idea is to change the stadium location and build next to an existing sports facility own by Aarau tennis club. Members of "Our Stadium" believe, that there are too many problems with construction of the ground in its current location and if the changes aren't made, it may not get built at all.
The initiative is supported by couple of local politicians, but some members of the city council are displeased with the emergence of the idea. They say that the current design existed for so long, that there was plenty of time for alternatives to arise. Some even believe that the initiative was created to influence the voting on August 26th.