Rome: Stadio Olimpico prepares for Euro 2020
source: StadiumDB.com; author: Agnieszka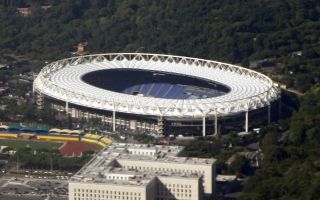 Virginia Raggi, meer of Rome, in her facebook announcement informed, that the city council approved the project for Stadio Olimpico renovation. This way the stadium will prepare for being one of twelve co-hosts of UEFA Euro 2020.
When at the end of 2012 UEFA announced that Euro 2020 games will be held in twelve different host cities spread across Europe, many European stadiums made their bids for the chance to become one of the chosen venues. Among the final thirteen (the choice of Brussels as one of the finalists was later revoked) there was Stadio Olimpico in Rome.
In its application, it was noted, that before the start of the championship, the stadium will undergo a renovation. Said renovation is going to happen, as Virginia Raggi, meer of Rome said. In her statement posted on Facebook, she informed that the city council approved of the project. In her announcement she said:
- Rome is preparing for the huge event of UEFA Euro 2020 and Stadio Olimpico is ready to redo its look. There will be more bathrooms, more places dedicated to people with disabilities and new restaurants.
Furthermore, the renovation will also include the stadium press center. All those changes are to make the stadium meet all international standards and all requirements for Euro 2020 grounds.
© Henryk Hoschkara
During the championship, Stadio Olimpico will host four matches, including the opening game. According to meer Raggi, all planned renovations are going to make the stadium where the whole tournament begins more modern.
-Stadio Olimpico will present itself with its new form, ready to welcome fans from all over the world, but then it will remain for the city residents in its renewed modern version.