Poland: Total disaster in Chorzów? Not yet, but close
source: StadiumDB.com; author: michał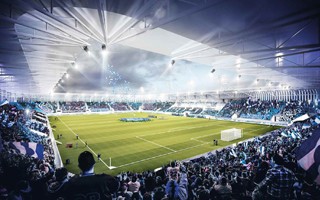 The country's most honoured club might not have a team this time next year. Employees are on strike, supporters launched a boycott and the new stadium simply isn't coming, despite numerous promises.
It's a scenario one could not have made up. The 14-time champions of Poland, Ruch Chorzów, are just a few steps away from being disbanded altogether, having played in Europa League as late as 2014. Ironically, the last rival they had was Metalist Kharkiv, now defunct.
For Ruch it wasn't as sudden as for Metalist, the deterioration has been gradual. Three consecutive relegations happened on sporting basis rather than as a result of bankruptcy, withdrawal of an investor or other turbulences. But the outcome is almost the same: any talk of the future involves rebuilding. Restructurisation has already happened in 2017-18 and proved insufficient.
On condition of anonimity, one employee suggested for Gazeta Wyborcza that the club might not have a team at all for 2020/21. And the reason any employee would be asked about it is that they all went on strike in recent days, not having received any salary for 3-6 months.
The club has no resources for basic day-to-day needs, pending intervention from the three shareholders. The biggest one is the city of Chorzów, which was supposed to guarantee stability at Ruch. But the city has presented no strategy to save its only professional football club so far.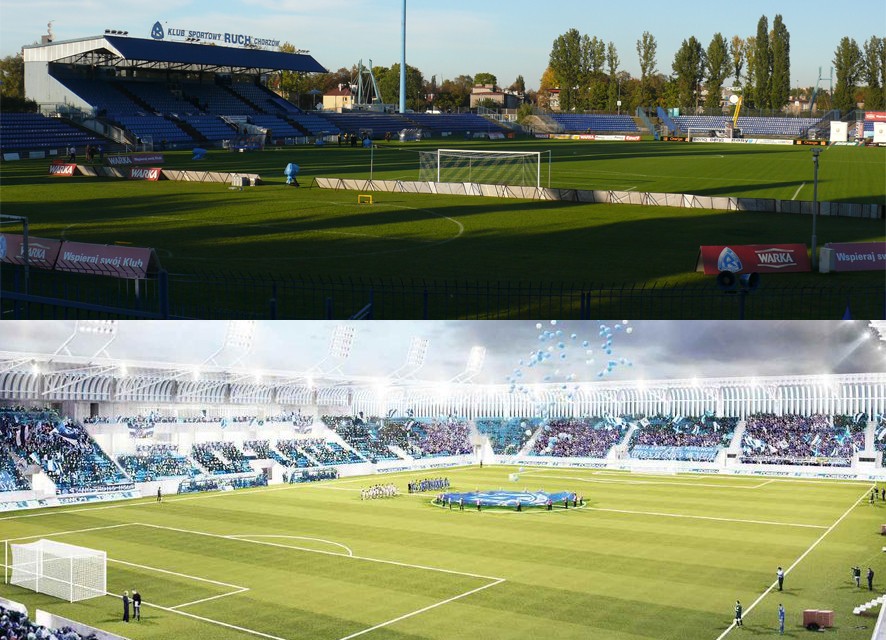 But the reason we're writing about this today is one more major issue. The new stadium in Chorzów, promised by mayor Andrzej Kotala back in 2013, still hasn't come to fruition. Using one of the oldest stadia across professional football in Poland, Ruch had a major disadvantage in recent years and some reasons for not starting the new build are puzzling if not dubious.
For example, in February of this year the city suddenly 'remembered' that ownership of land under the current and future stadiums hasn't been resolved entirely, only to later decide that it's not really that important. Last minute changes were ordained in design of the stadium, despite the municipality having it ready since 2014!
Even in mid-July a meeting was held to discuss the stadium's functional and utility programme, which is one of the crucial pre-design documents that, obviously, should not be changed 6 years after initial design and just weeks before the promised construction tender.
We should stress that several changes in stadium scheduling were not dependent on the city's determination or goodwill. For example, one of Ruch's previous presidents opted not to have a new municipal stadium, he wanted to move to giant Stadion Śląski. Another reason for delays was an objection of the city council.
But even in recent months the number of retardations could easily have caused headache of Ruch supporters. They were told that construction tender would begin in August of last year. Then in December. Then in March, later April of this year. Now the deadline for tender to begin is August 31 and with recent deliberations on fundamental documents it's still unclear whether it could be met.
For this reason supporters decided: enough is enough. Hundreds of people came to the city centre in mid-July to discuss the future of Ruch. It was decided that complete boycott of the club will start along with the 2019/20 season. No season tickets, matchday tickets, official merchandise and no other forms of official support for Ruch would be shown until the city finally saves the club from being dissolved.
Going further, supporters have already filed paperwork for a major demonstration in front of the city hall, on September 5. The only reason for cancelling the gathering would be the stadium tender. Last time Ruch fans took to the streets was in 2012 and the demonstration gathered some 4,000 people. Now the situation is incomparably more dire and determination seems greater, too.