Wolverhampton: Safe standing and grand plans
source: StadiumDB.com; author: michał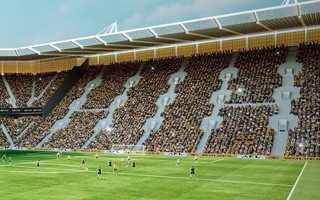 Wolves have revealed they will become the first in Premier League to convert an entire stand into safe standing. Even more, the football club showed first glimpse of how huge Molineux could become.
As late as April we celebrated the first safe standing area in Premier League, with Tottenham's lower south stand being equipped with rails in each row. Now we have the first declaration of an entire grandstand to be safe-standing-ready.
Yesterday, during annual post-season awards of Wolverhampton Wanderers, it was announced that the single-tiered south bank at Molineux would be entirely equipped with safe standing. Its seats are at the end of their lifespan and new ones will provide railings in every row in order to accommodate fans' expectations.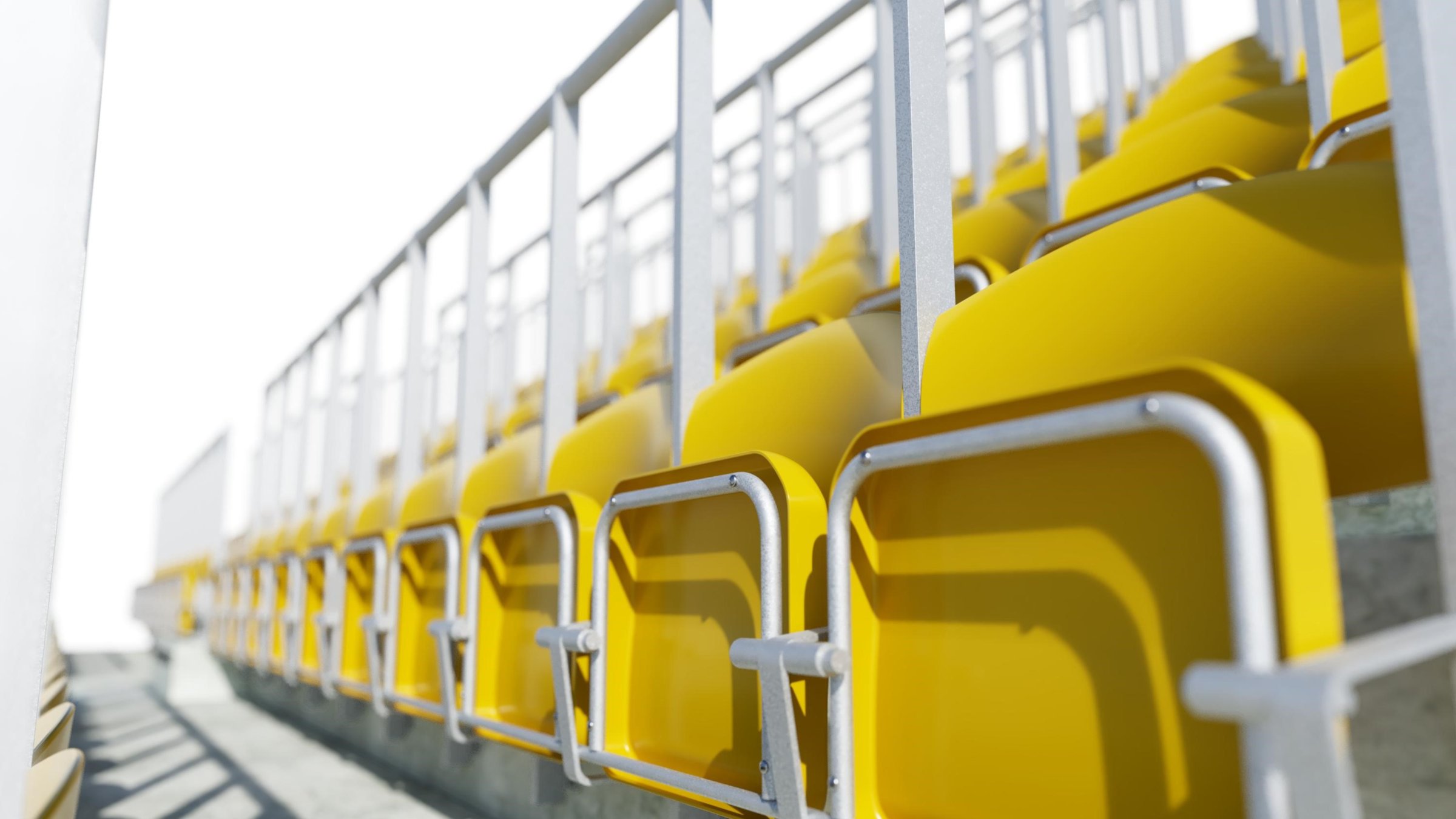 Those expectations were expressed by supporters during consultation, which saw 97% of season ticket holders to Sir Jack Hayward Stand in favour of safe standing. Already being the most atmospheric part of Molineux, the south end might become even more vocal next season, before which the replacement would conclude.
Of course along current law all stadiums in Premier League and Championship must be nominally all-seaters. However, since last year's edition of the green guide, clubs are encouraged to provide railings in areas where the 'compulsory' sitting rule is impossible to execute. In practice, all it takes is a change in ground regulations in order for fans to legally stand in the south bank throughout the match.
Bold plans for the future
Wolves' ambitious makeover sums up a very good season in Premier League, which saw the team end just behind European spots. It's thus expected that further expansion of Molineux will begin shortly and a signal of that was also seen yesterday.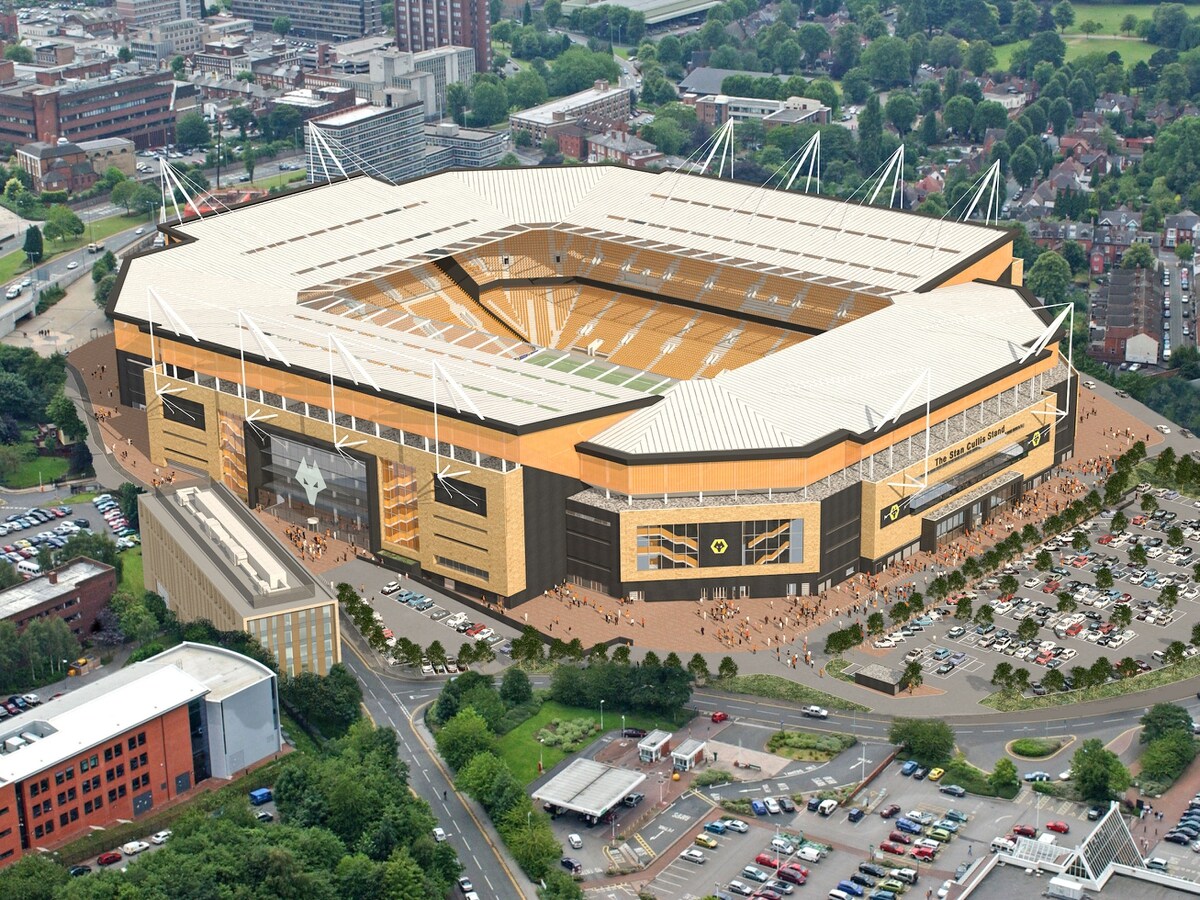 During the award event Wolves showed two renders of Molineux in its desired final form. Far more impressive than even the bold 2010 vision, these images show a stadium of at least 50,000 capacity, in which the new north end (delivered in 2014) would be the smallest of all, now being the largest.
The 50,000 figure was not given as final last night, it is – however – the largest official figure suggested by Wolverhampton owner as desired and viable within the location.