Valencia: Mestalla's fate sealed
source: StadiumDB.com; author: michał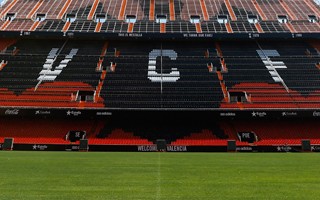 In order for the sale of Estadio Mestalla to go through, 70% of apartments planned in its place had to be reserved by June. It's may and we're already at 80%, which means the €113-million deal is safe. While demolition won't begin instantly, let's get used to not having this icon around...
What a season this has been for Valencia! The team reached Europa League semi-finals and is about to clash with Barcelona for Copa del Rey. They can also secure a Champions League spot for next season.
And that's not all. In mid-April the long-awaited sale of Mestalla was approved. With Deloitte brokering the deal, finally Valencia CF found a partner for the postponed transaction. Building cooperative ADU Mediterráneo is the beneficiary of what is considered the city's largest deal in 20 years.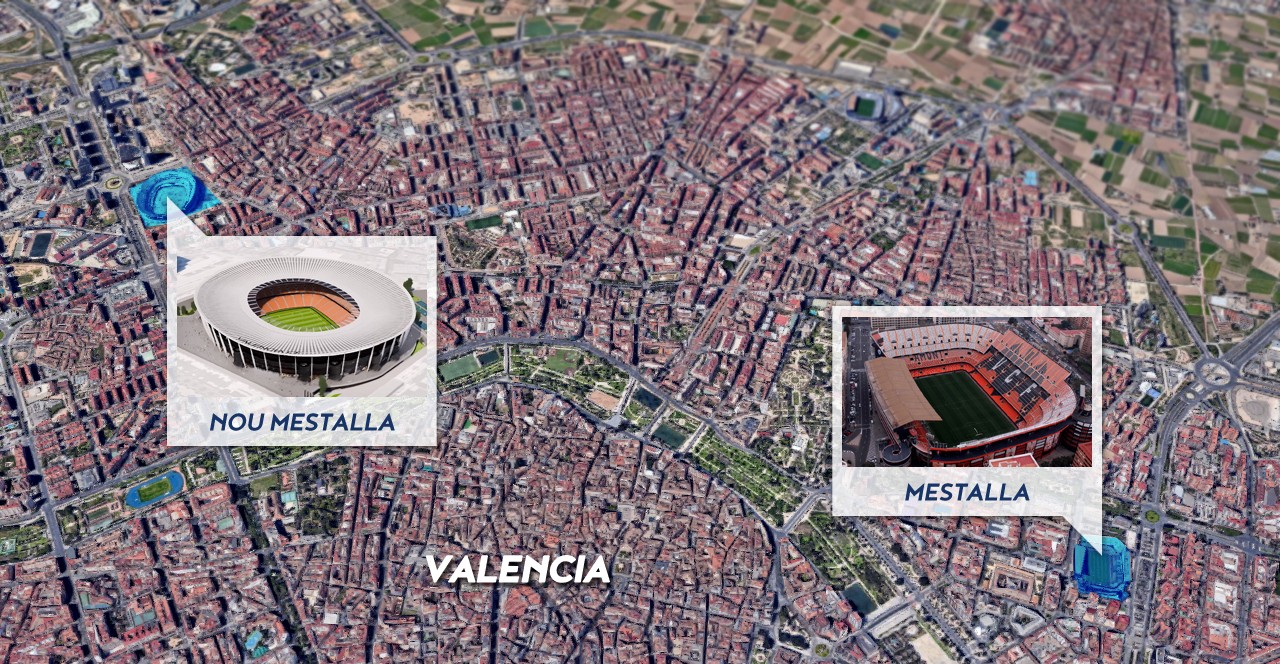 While the announcement made quite a buzz in Spain, it's not set in stone just yet. In order for the contract to be financially viable, ADU Mediterráneo was asked to ensure that 70% of apartments planned to replace Mestalla are reserved by prospective buyers by June. A similar goal was set for commercial space within the development.
But, with anthusiasm around the club higher than in recent years, the main goal is exceeded already. As of today, 388 apartments are booked, well over the required 340. In total there will be 485 new homes. Their sale guarantees funding for Valencia's land share.
In October the partners should agree on details regarding payment of what is expected to exceed €113 million. That's enough to make the abandoned Nou Valencia project operational, even if not complete altogether. Moderate estimates from 2017 put the new stadium's delivery at €100 million. While there have been numerous delays in suggested delivery date, it now seems opening in mid-2022 is realistic.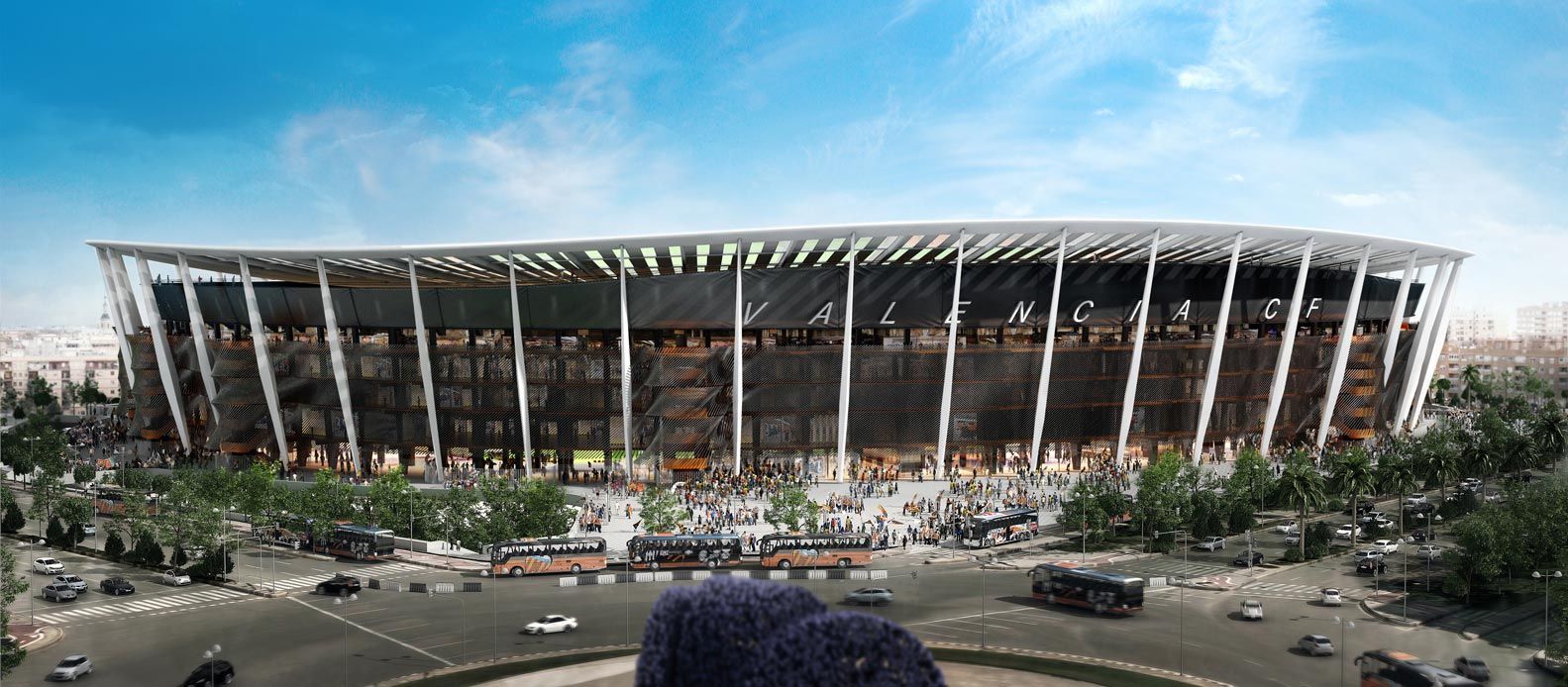 What will replace Mestalla?
Once Valencia is ready to leave their landmark stadium, a brand new landmark for the city might arise. Or that's what ADU director general José Luis Santa Isabel promised as he announced architect Ignacio Pombo to be working on the official concept. Because the final version won't be released until June 12, please treat the below rendering as preliminary and indicative only.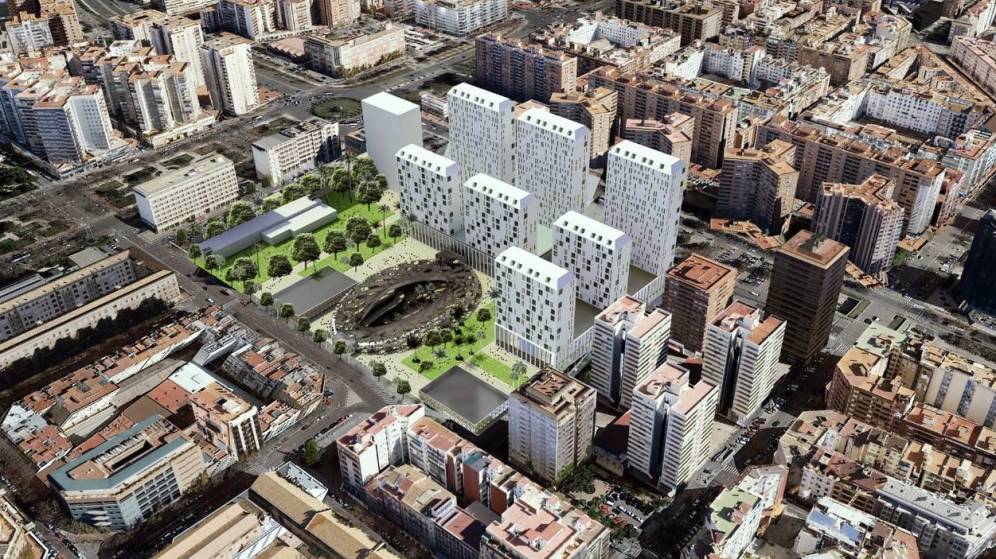 It shows 5 residential towers, which should comprise 485 apartments, totalling 55,800 square meters. With between 1 and 5 bedrooms, the new homes will be priced at no more than €4,000 per square meter.
Further 41,500 square meters would serve commercial and leisure purposes. In total the contract should deliver 97,000 square meters of new floor space. The entire project is valued at some €400 million.
Proceedings leading to planning permission being issued are expected to last around 2 years, leaving Valencia with enough time to finish their new stadium and vacate Mestalla in mid-2022. Even if that deadline isn't met, there should still be a time buffer left.