Tokyo 2020: Olympic Stadium's roof complete
source: JPNSport.go.jp; author: michał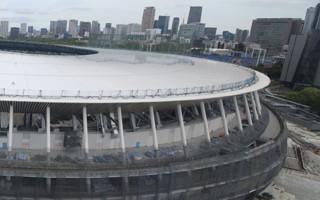 On Friday the Japan Sports Council confirmed delivery of the most challenging part of the new National Olympic Stadium. Its roof, using a unique mix of steel and timber, is the largest such structure to top any stadium worldwide.
Roof installation is officially complete – we can read in the latest press briefing from the Japan Sports Council, public investor of Japan's new central stadium and host of next year's Olympics and Paralympics. Mounting of the impressive structure began back in February of 2018 and was considered the most challenging piece of Kengo Kuma's design.
While the main girders are made out of steel, the roof includes massive amount of wooden beams and joists, unseen at any stadium of similar scale. This marks a breakthrough for Japan as well, in a way, because reintroduction of timber in architecture is progressing in major urban projects.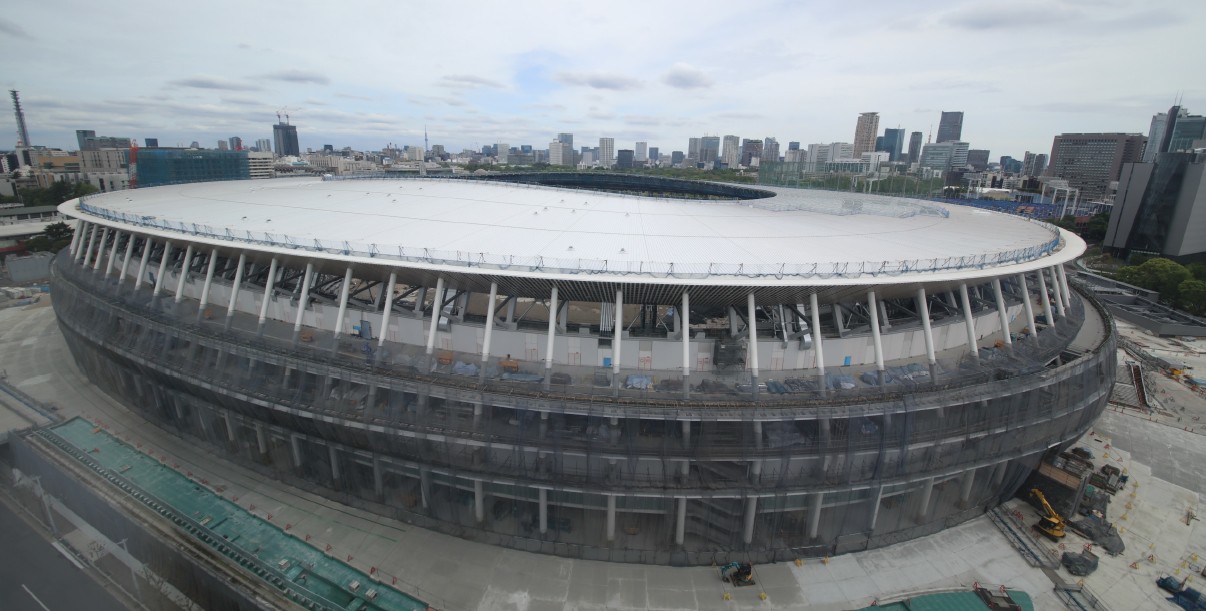 © Japan Sports Council
New technology, prolonged lifespan and durability of timber allow such move. For example, there is no risk of the wooden roof catching fire, if such incident takes place at the stadium – a common fear in this material's case.
More than just a structural element, timber is the defining aesthetic feature for Tokyo's opening and closing ceremony host. Ceilings, offices and facades will also be decorated with timber. In total some 70,000 cubic meters of timber (largely larch and cedar) are being sourced from all 47 prefectures of Japan, with focus on those hit the strongest by the 2011 tsunami.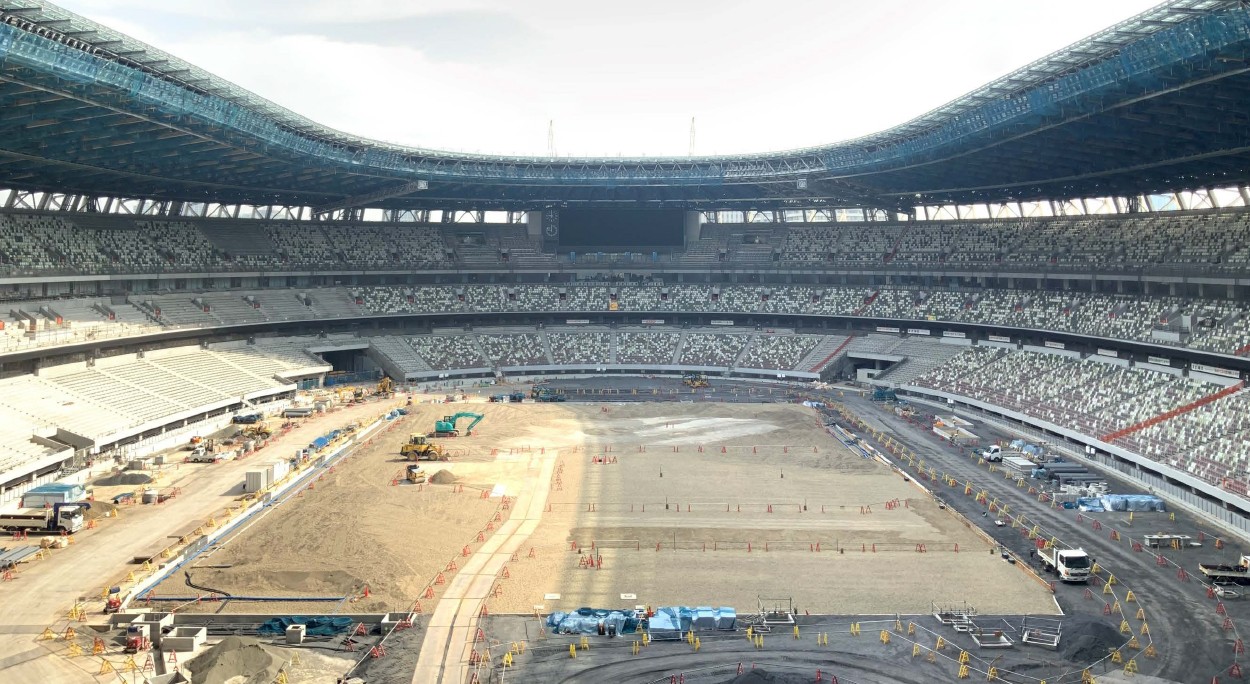 © Japan Sports Council
Even more, small trees will be part of the architecture, transforming public concourses around the stadium into a giant vertical garden. It's hoped to become a leisure space even on non-matchdays.
Not only the roof is going as planned. All major elements of the stadium are being delivered like clockwork in order to open the stadium as planned on January 1. By late November it should be entirely complete and handed over.