Tokyo: Opening event confirmed for Olympic Stadium
source: KYODO; author: michał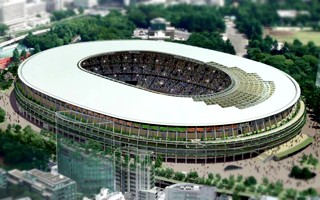 Tokyo's new National Stadium, the main venue of the 2020 Tokyo Olympics and Paralympics, was set Thursday as the venue for next season's Emperor's Cup final.
The Japan Football Association's board of directors decided on the stadium, which is expected to be completed by the end of November 2019, as the venue for the Jan. 1, 2020, Emperor's Cup final. It is the first sporting event slated for the facility and confirms the certainty of construction staying within expected deadlines.
The tournament was last held at the central Tokyo location in 2014, before the stadium's predecessor was demolished to make way for the new facility.
Since then it has been held at Yokohama's Nissan Stadium, Saitama Stadium and Ajinomoto Stadium. This season's final will be held on New Year's Day at Saitama Stadium.