Poland: Contract signed in Szczecin, demolition on Monday
source: StadiumDB.com; author: michał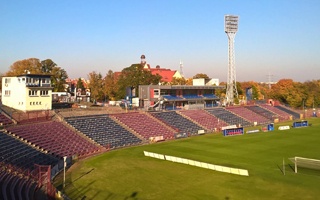 After nearly two decades of waiting things are going with lightning speed! Friday – construction deal. Sunday – final game at the old stadium. Monday – demolition begins. What, in Szczecin???
If you're not Polish and haven't read our previous coverage of the Szczecin stadium telenovela, you might not get it. But it's already the second decade of Pogoń Szczecin supporters being promised a new stadium. It's already been over 5 years since the reconstruction concept was selected and so far nothing had been going as planned.
Even the construction tender had dragged on for months since its first announcement in June of last year. The city council had to swollow a bitter pill of increasing the project's budget substantially, from PLN 285 to 364.4 million (€85m).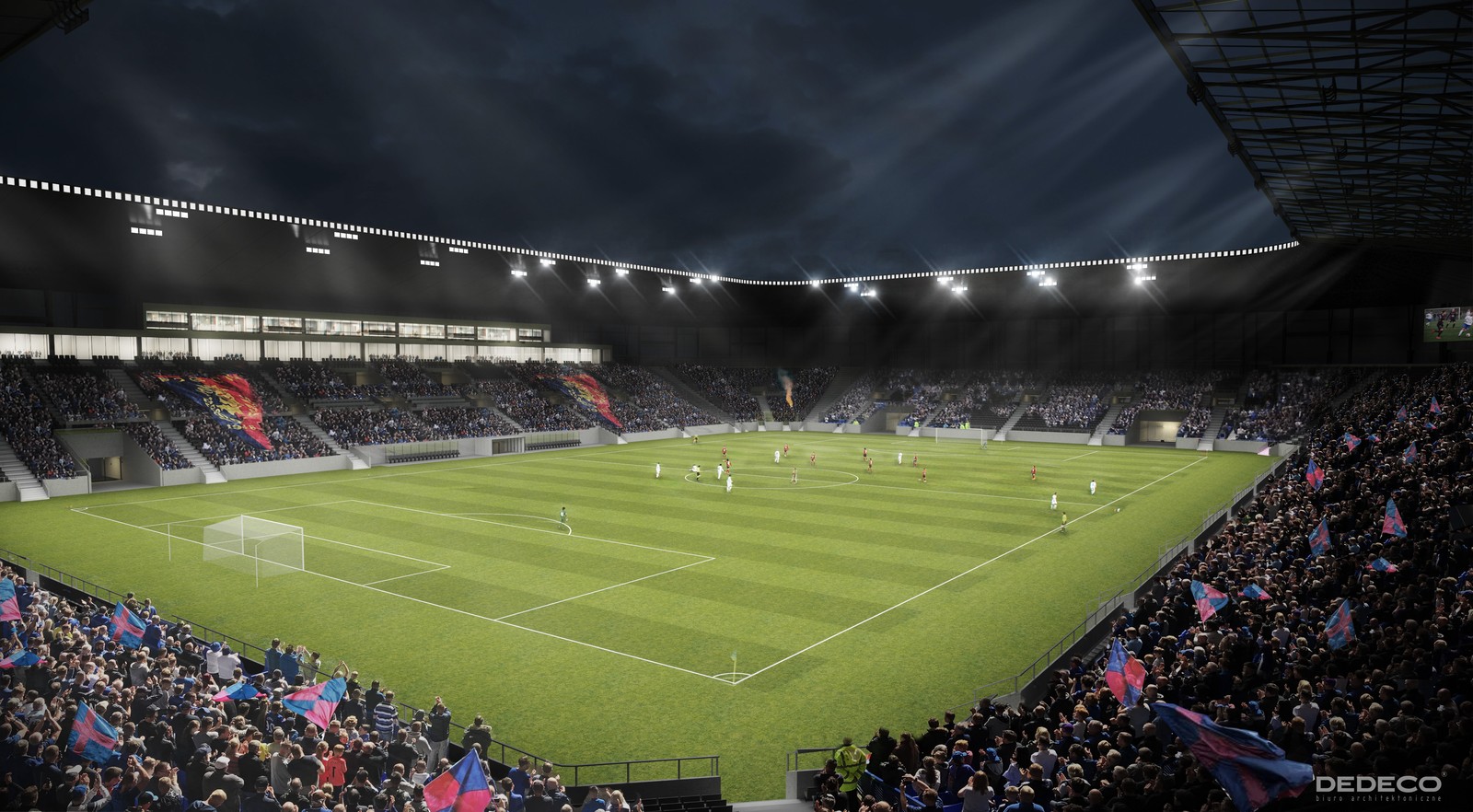 © UM Szczecin
And now, all of a sudden, it took up speed at once. Today the construction contract was signed between the city of Szczecin and joint venture between Doraco and PBG. Usually it takes weeks before actual work begins but in Szczecin it's Monday. You know, this Monday.
That's when demolition of "Papricana's" the south stand is to start. Exact schedule of construction isn't solid yet but the goal is to allow constant use throughout the 36 months set for delivery.
On Sunday, in turn, the farewell game against Zagłębie Lubin will be played. And people are extatic about it. For the first time this season sections that have been tarped with advertising had to be released because demand for tickets is huge. 14,000 tickets were sold by Tuesday and the club managed to reach agreement with police, fire department and the city to add 2,000 more tickets. Within a few hours none were left.
© Sebastian Spychała, Stadiony.net