London: Council's options for QPR...
source: StadiumDB.com; author: michał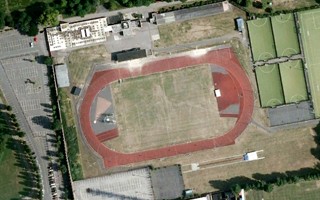 ...that will most likely not be appreciated by QPR. Will we see months of further media battles between Hammersmith and Fulham and Queens Park Rangers? Possibly.
It's been quite a while since relations between QPR and their local council became tense. Both sides seem to communicate mostly through the media and it's not the kind of communication that would indicate good news for any side.
Club owner Tony Fernandes sees one solution for his side: receiving the land occupied by Linford Christie Stadium (through sale or otherwise) and building a stadium for QPR. Private, fully managed by the team.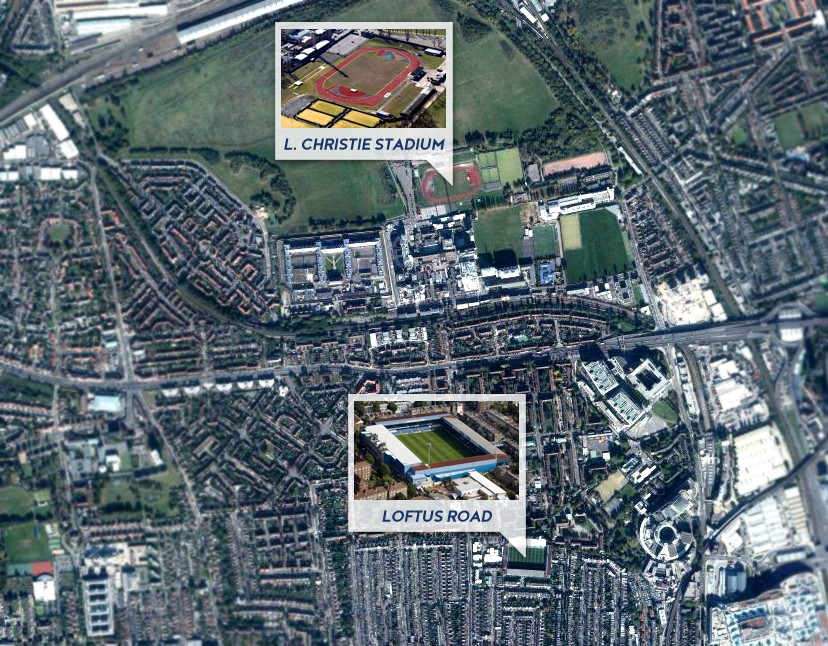 QPR even commissioned an economic impact report for their proposed stadium, a document received very poorly by the authorities as it wasn't consulted with them. It also failed to include any costs or disadvantages that would come along with the proposed football stadium.
Now, in turn, we've read a different report, this time commissioned by the Hammersmith and Fulham Council to see what would be the best way to go. Global practice Populous have come up with several scenarios for the Linford Christie Stadium site, one of which sees QPR as important partners. All options must include retaining the district's only accessible running track and training facilities.
First two scenarios would see no room for professional football. Option 1 is leaving things as they are, which is seen as one of the worst solutions. At present the stadium complex isn't sustainable and represents a major burden for the council.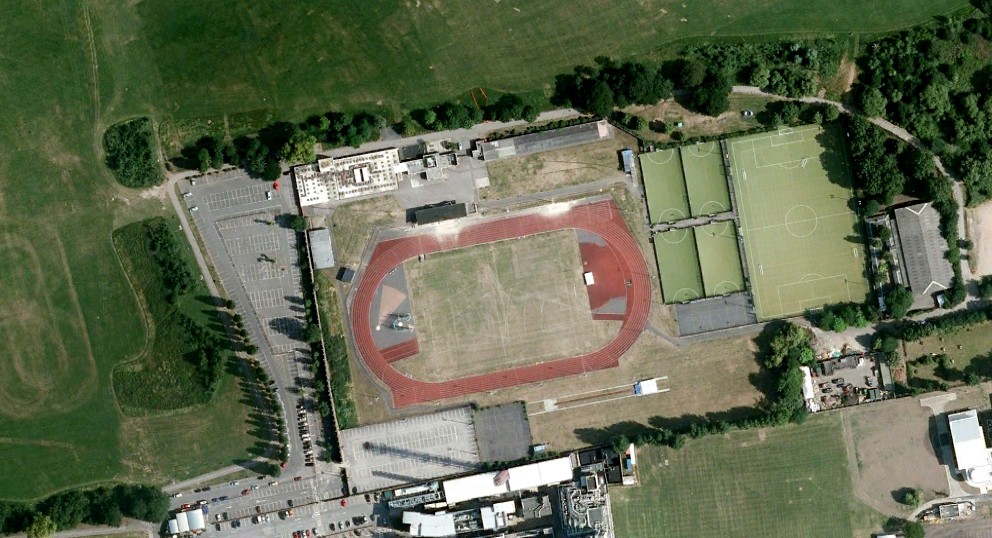 That's why Option 2 is to upgrade all existing facilities and improve their commercial potential so that the Linford Christie Stadium actually makes money. While not huge, potential for sufficient revenue to generate surplus is there, according to Populous.
Option 3 is where QPR comes in, even if not necessarily in the most desired way for the football team. They would likely only be tenants of a stadium, sharing it with other entities and events. As for how big the stadium should be, there are 4 options envisioned. Please find them below with estimated total cost and annual balance.
Option A.

Listed as the most expensive, at £425.7 million

. The optimum scheme including all facilities, like and indoor hall and extensive conference/banqueting facilities, and with the most expensive construction option and 45,000 seats (including a field that could be raised and become the roof!). Annual balance: profit of £41.4 million.
Option B.

Second most expensive, at £351.2 million

. It would retain almost everything from the top one, except for the unique field/roof option. Also, capacity for football would drop to 42,000. Annual balance: profit of £16.2 million.
Option C.

Still very expensive at £316 million

, but would also retain all commercial/event use. The difference is a stadium of only 35,000 seats would be built. Annual balance: profit of £8 million.
Option D.

The very cheapest option, at £70 million

, would see only the 35,000-seat stadium and no other functions. It would mean the stadium is funded by its occupier, in this case QPR. However, the annual balance would, according to Populous, see a net loss of £12 million!
All of the above possibilities are to be discussed in upcoming weeks, during public consultation. QPR has so far not addressed them.