Cape Town: Tenants forced out of Athlone
source: Cape Times / StadiumDB.com; author: michał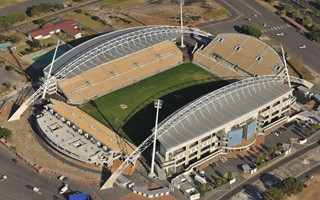 It's one of South Africa's best football stadiums even though it didn't host the 2010 World Cup. However, all current tenants are being evicted with a rather short notice for reasons that don't seem to warrant such drastic move.
It never reached the shape envisioned in renderings from the previous decade but even without spacious canopy above both ends the Athlone Stadium is among South Africa's best. It's also one of those not really facing criticism over lack of everyday use in post-World-Cup legacy. While filling the stands is a hardship, filling its floor space is pretty much solved.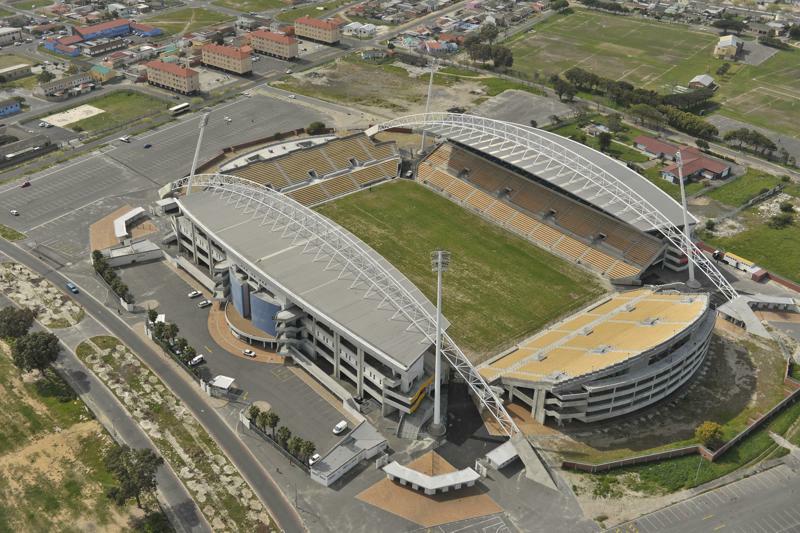 © capetown.gov.za (copyright-free)
A number of companies have their headquarters here, although it seems not for long. They have recently been served with eviction letters, giving each just 2 months to leave the premises. The move by city of Cape Town is seen as insensitive at best. Tenants say they haven't been approached at any point regarding issues with their operation and they were barely offered anything to go with, not even a tiny consolation like some Genting casino codes or lottery tickets.
Take the Cape Town Music Institute (CMI), which had spent over $6,000 on drywalling only to learn they have to leave sooner than later and the result of their work would be demolished. The school was offered an alternative location in a defunct Mfuleni clinic, but owner says it would detach the music school from its demographics. And without its 80 students, for some of whom it was the only opportunity to study music locally, the CMI would have to begin from zero.
The music school is among tenants at Athlone Stadium – including the South African Football Association Cape Town, Social Development, the Athlone Dance Academy and some small businesses in the east wing of the stadium – facing eviction from the facility.
The city wasn't available for comment when approached by Cape Times, however, Economic Opportunities and Asset Management Mayco member James Vos had said: "The misinformation regarding the Athlone Stadium smacks of political opportunism. The Athlone Stadium, like any other such facility, has to comply with national legislation in terms of the Safety at Sports and Recreational Events Act (SASREA) No 2 of 2010.
"The SASREA was promulgated essentially to provide for measures to safeguard the physical wellbeing and safety of persons and property at various events held at stadiums. The facility obtained its grading certificate on October 31, 2018. During this process, various non-compliance issues were brought to the City's attention."
It should be noted, however, that tenants are angry not for being called non-compliant. Rather, about being notified for the first time about any issues in an eviction letter. They claim no previous communication asked them for changes in how they use facilities or in fact indicated any issues at all. Which surely shouldn't be how tenants are treated at a stadium that relies on them for bulk of its revenue.