Poland: Delivering this complex will be a challenge...
source: StadiumDB.com; author: michał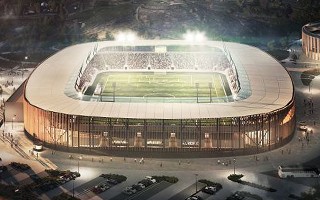 The city of Sosnowiec decided to cancel tenders for its new indoor arena and ice rink. However, the stadium between two cancelled buildings might still get delivered as planned. Tender is about to see its final soon.
Late last year the new sports complex in Sosnowiec, Zagłębiowski Park Sportowy (ZPS) saw its green light and construction tender began. In mid-February offers were opened and the proposed pricing brought uncertainty.
As with nearly all stadium tenders in recent months in Poland, offers for all three elements are significantly beyond the budget set by authorities. Each of the indoor halls was expected to consume around 35 million zloty (€8m) and contractors suggested budgets of over 60 million at best, meaning no less than 92% increase in price.
As a result the city decided to cancel the tender for both. Municipal policy regarding both arenas has to be revised now, which means significant delay in the best scenario or abandoning them in the worst.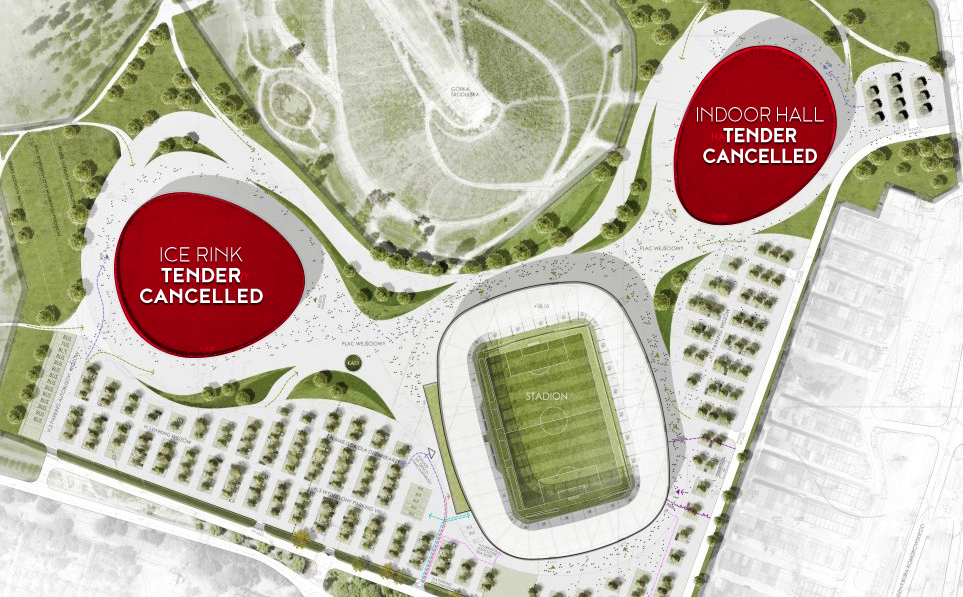 As for the stadium, it's not all that bad. The municipal estimate stands at PLN 132.5 million (€31m), while lowest of three offers is 161.1 million. Now all three bidders are invited to participate in online auction, which should reduce the price further.
Even if reduction is modest, the city has an option of increasing its stadium budget to match the lowest offer. This means a positive outcome is still quite possible and construction of the 12,000-seat home for Ekstraklasa club Zagłębie Sosnowiec might go forward this year.