Poland: Green light for Sosnowiec complex
source: StadiumDB.com; author: michał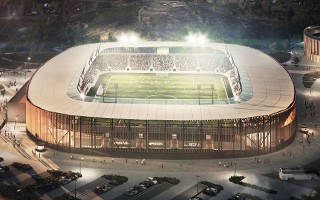 One of Poland's largest planned sports complexes has just today received the much-needed green light from the Sosnowiec city council. Construction tender for the project is expected already next week!
It's already been 3 years since the winning design for Zagłębiowski Park Sportowy (ZPS) was revealed, which means it's high time to see it happen. Just 3 days after local elections, at the very last meeting of the outgoing city council budget committee, the issue of ZPS surfaced. The committee decided yesterday to approve ZPS as part of the Multiannual Financial Perspective for 2018-2040.
With the committee's recommendation, today the city council voted in favour of such move with a strong majority: 17 for, 3 against, 7 abstentions. Such support was expected after election results, which strongly empowered current mayor Arkadiusz Chęciński's reign, while the biggest opponent of the project and Chęciński's challenger, councillor Karol Winiarski, was defeated.

Inclusion of ZPS in the financial perspective is a crucial move, green light if you will, to launch construction tender for the project. According to deputy mayor of Sosnowiec, Jeremiasz Świerzawski, complete documentation should be filed to the public tender department on Monday and the tender should be launched within days, already next week.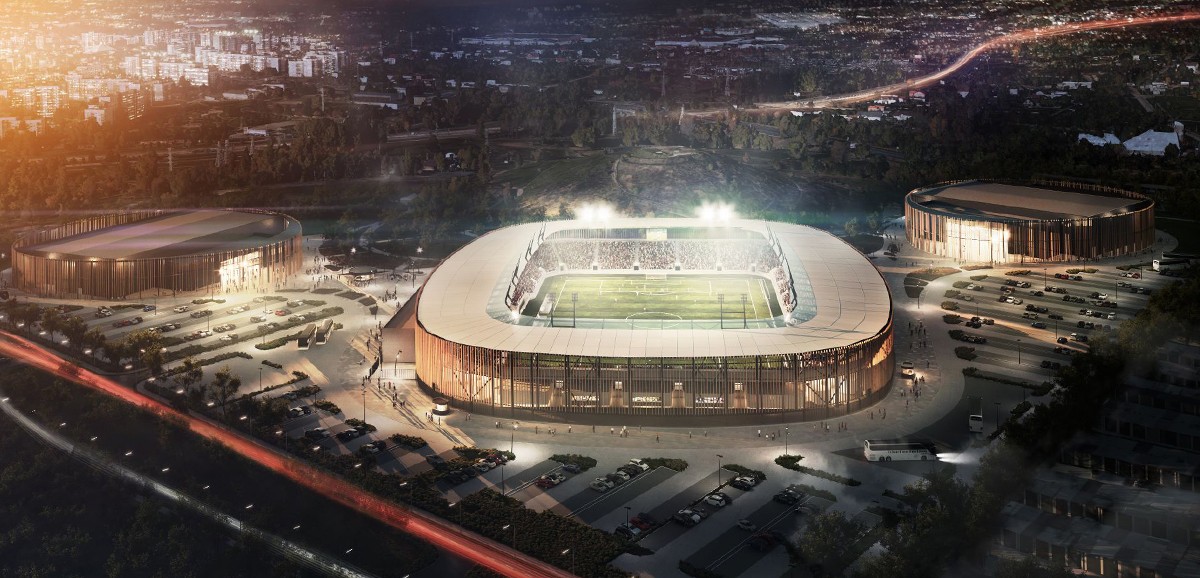 In case Zagłębiowski Park Sportowy sounds enigmatic, the complex will include a football-specific stadium for Ekstraklasa side Zagłębie (12,000 capacity), new indoor arena (3,000 seats) and covered ice rink (2,500), all kept in warm wooden aesthetics to softly connect with nearby public green areas.
The stadium is going to be built first, work is expected to start in first or second quarter of 2019, depending on tender outcome. Staying within budget will be most vital for the city as authorities hope to finance the entire scheme without reaching for any loans, even preferential ones.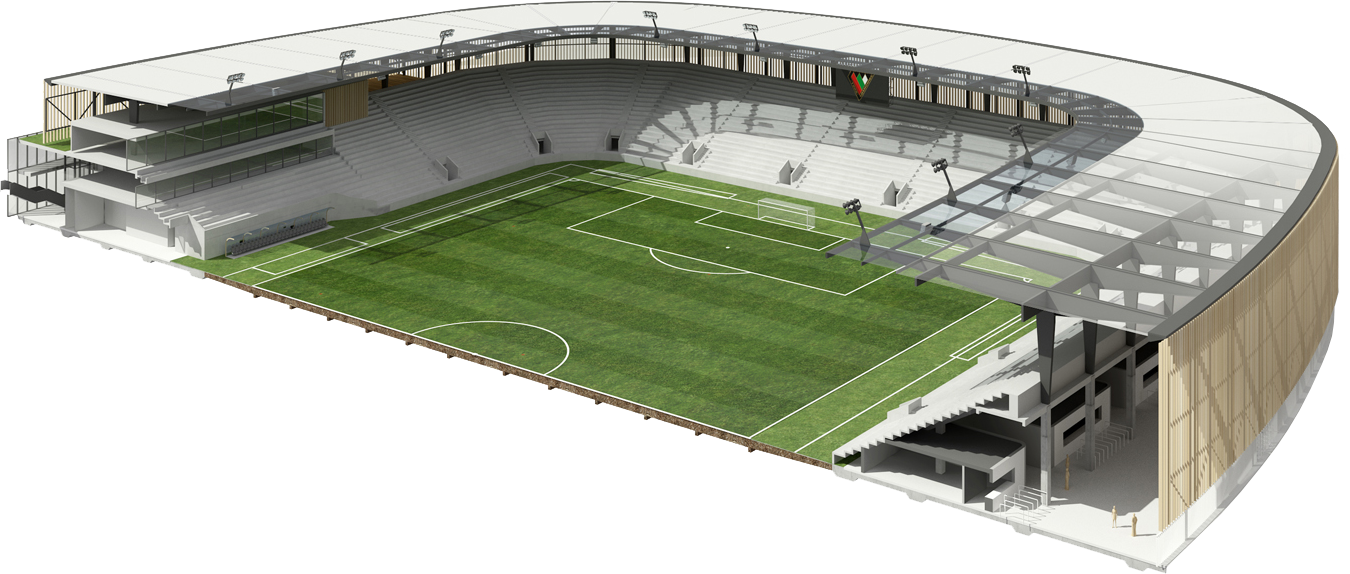 ZPS' cost is estimated at net PLN 162.8 million (nearly 200 million in total), which represents €38m and €46m, respectively. The stadium itself should require PLN 64 million. There are external sources from the Sports and Tourism Ministry and revitalisation founds available, however not for the stadium itself, rather for the two indoor venues.
In order not to put excessive burden on public spending, the city hopes to pay for the investment annually, in phases, including one year after completion. So, while the project should conclude in 2022, contractor will receive the final portion of funding in 2023.