Italy: Brescia's Serie A issue
source: StadiumDB.com; author: michał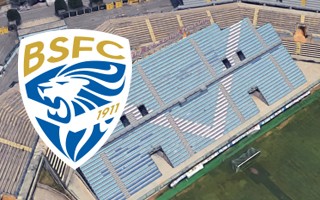 Being top of the table is a great thing but can also bring unexpected problems. If Brescia Calcio progress to Serie A, they have to have a stadium able to hold their games. Temporary tubular structure may be the solution.
43 points in late February is a good result, putting Brescia Calcio at the very top of Serie B. If they manage to keep it up, the club will win promotion to Italy's top flight. That, however, would mean a serious issue of where to play.
Stadio Mario Rigamonti may be vast but it's also undermaintained and would not meet requirements without serious investment. It barely helps that a new tubular north end was built in late 2012.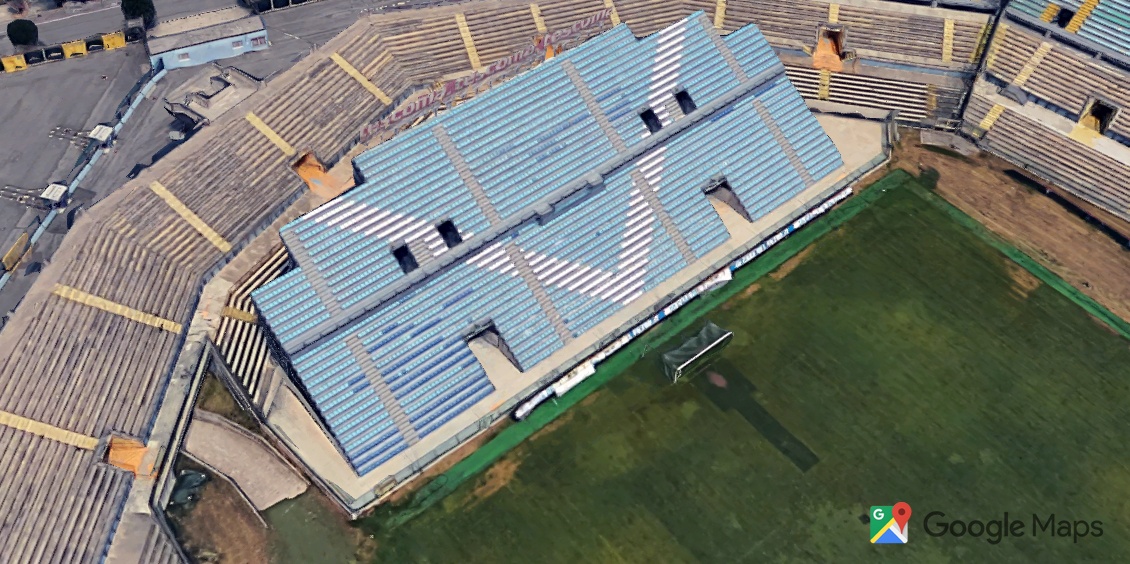 This is why options are being considered in order to allow Brescia's promotion without necessity of moving to another city for games.
The most probable option is going the way of Cagliari Calcio from several years back, which would see more tubular stands erected. The field would also be moved towards the main stand by as many as 12 meters to create a compact stadium within the old one. This is the plan presented by architect Jaime Manca at Fiera Milano.
"It would cost €4 million, including field relocation. Time? Within three months we could do it, beginning in May and ending by the end of August." Manca suggested, quoted by Corriere della Sera. He also had an idea for modular timber stadium, which would be much more ecological. However, it's also estimated at €30 million and might take a year to deliver.