Qatar 2022: Successful big lift in Doha. Not the last one
source: StadiumDB.com; author: michał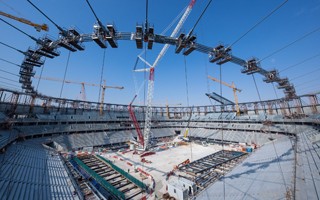 It's already the second stadium in Doha to have a big lift and we're still waiting for the third. Education City Stadium now has its cable roof in place and mounting of preassembled segments is ongoing on top of it.
Early January brought good news from the construction site of Education City Stadium in western Doha. It's already the second venue after Khalifa Stadium to have its roof lifted into place ahead of the 2022 World Cup. Third one is Al Thumama Stadium, which is in early stages at this point but will also have a tensile cable roof.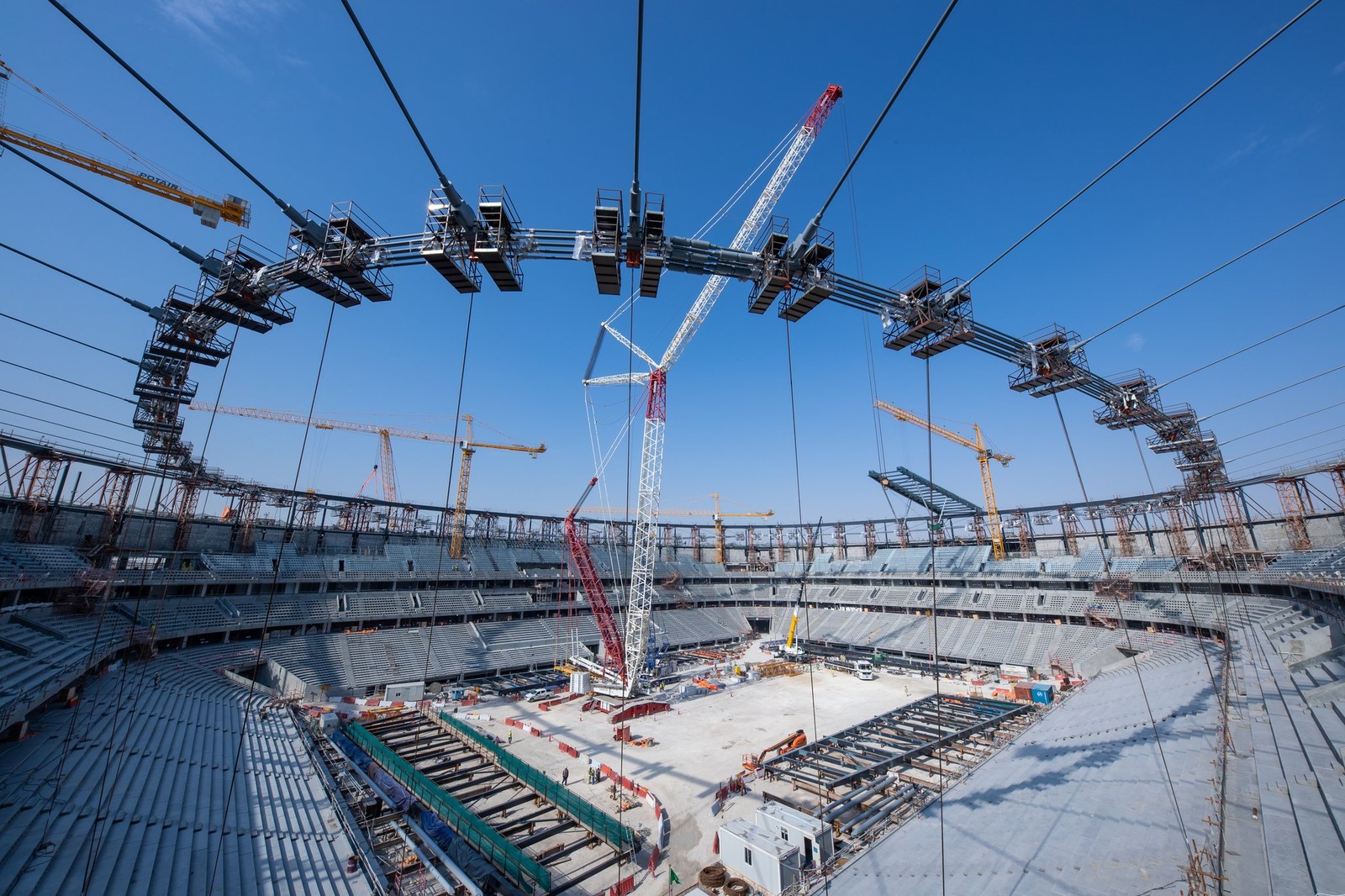 © Supreme Committee for Delivery and Legacy
Unlike most cable roofs, that of Education City won't just be covered with membrane. Here the cables serve as basis for segments of steel truss being assembled where the field will eventually be. Four segments can be put together simultaneously, then lifted into place by a crawler crane. Cables hang 30 meters above the field.
Eventually the roof will be covered with metallic panels, creating a triangular, diamond-like pattern. The goal is to create a play of light and make the stadium shimmer in sunlight like a piece of treasure.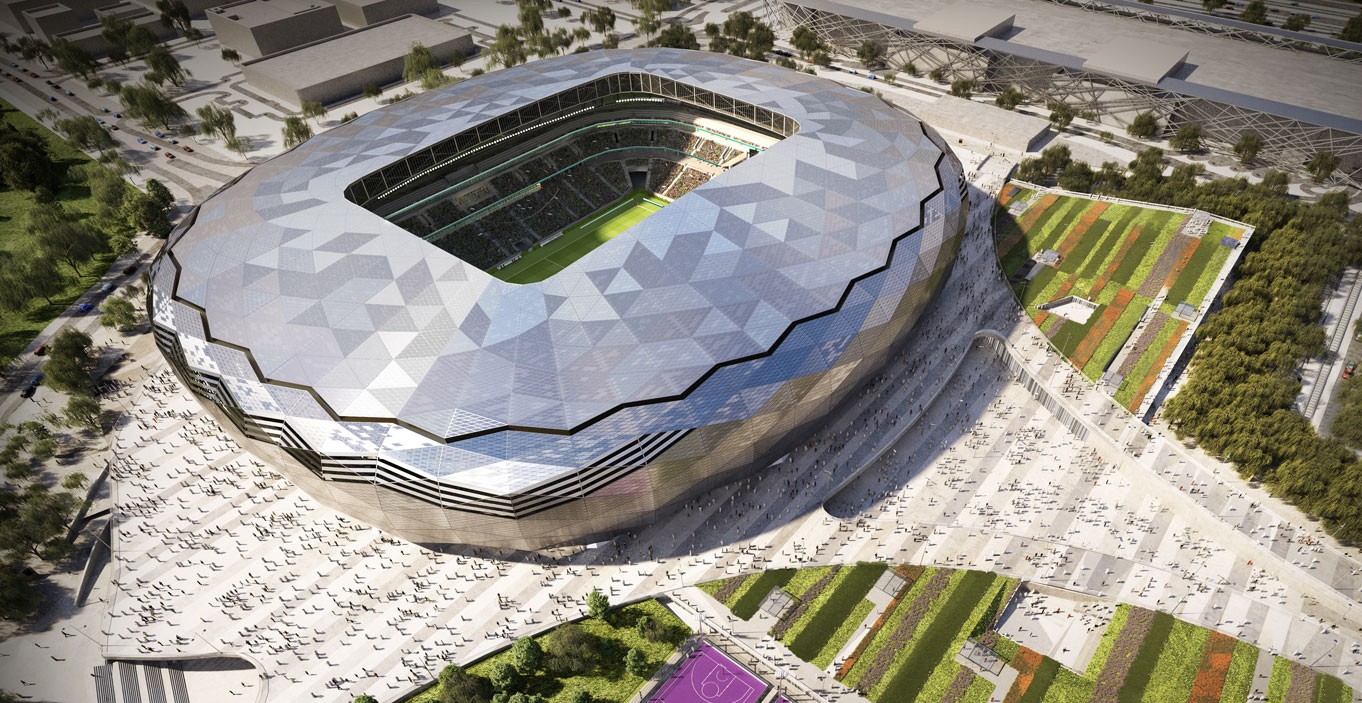 © Pattern
The permanent auditorium is ready at this point, with all three tiers complete and seating installation about to commence. However, the third tier has only 4 rows, to which up to 20 additional rows will be added temporarily, for the 2022 World Cup. This way reaching net capacity of 40,000 for the tournament will be possible, while legacy capacity should fall to 25,000.
Formally construction of the stadium began in 2016, though enabling works on site were launched back in 2013, when excavation had begun and saw removal of 650,000 m3 of soil. This way the stadium has extensive underground facilities, including vast parking.