Naples: Renovation will not end in time for 2019 Universiade
source: StadiumDB.com; author: michał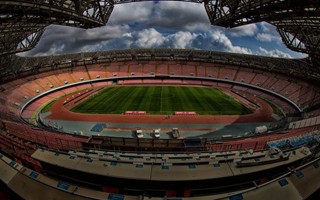 In late January we will learn who will renovate the stands and replace all seats at Stadio San Paolo. The problem is: contractor will have 240 days to deliver the work, while there's only 179 days left to the Universiade, starting today.
Announced last year, the grand renovation process of Stadio San Paolo is entering its final stage. Tenders for the running track and sanitary facilities for visitors are behind us, while in late November the new floodlighting system was presented.
The system is a unique mix between traditional halogen lights and LED technology. The traditional lights cover the running track, while LED fixtures ensure the field is properly lit. Visually it's considered almost twice as strong as the previous lighting.
However, during his visitation at the stadium, Napoli president Aurelio de Laurentis was hardly impressed. "The contractor called it a superstructure, exceeding UEFA criteria. So from technical point of view we're fine. The problem is that the stadium is crumbling and all those millions being put into it will not be visible." de Laurentis said, reminding authorities that his goal was to redevelop the stadium entirely rather than gradually upgrade single elements.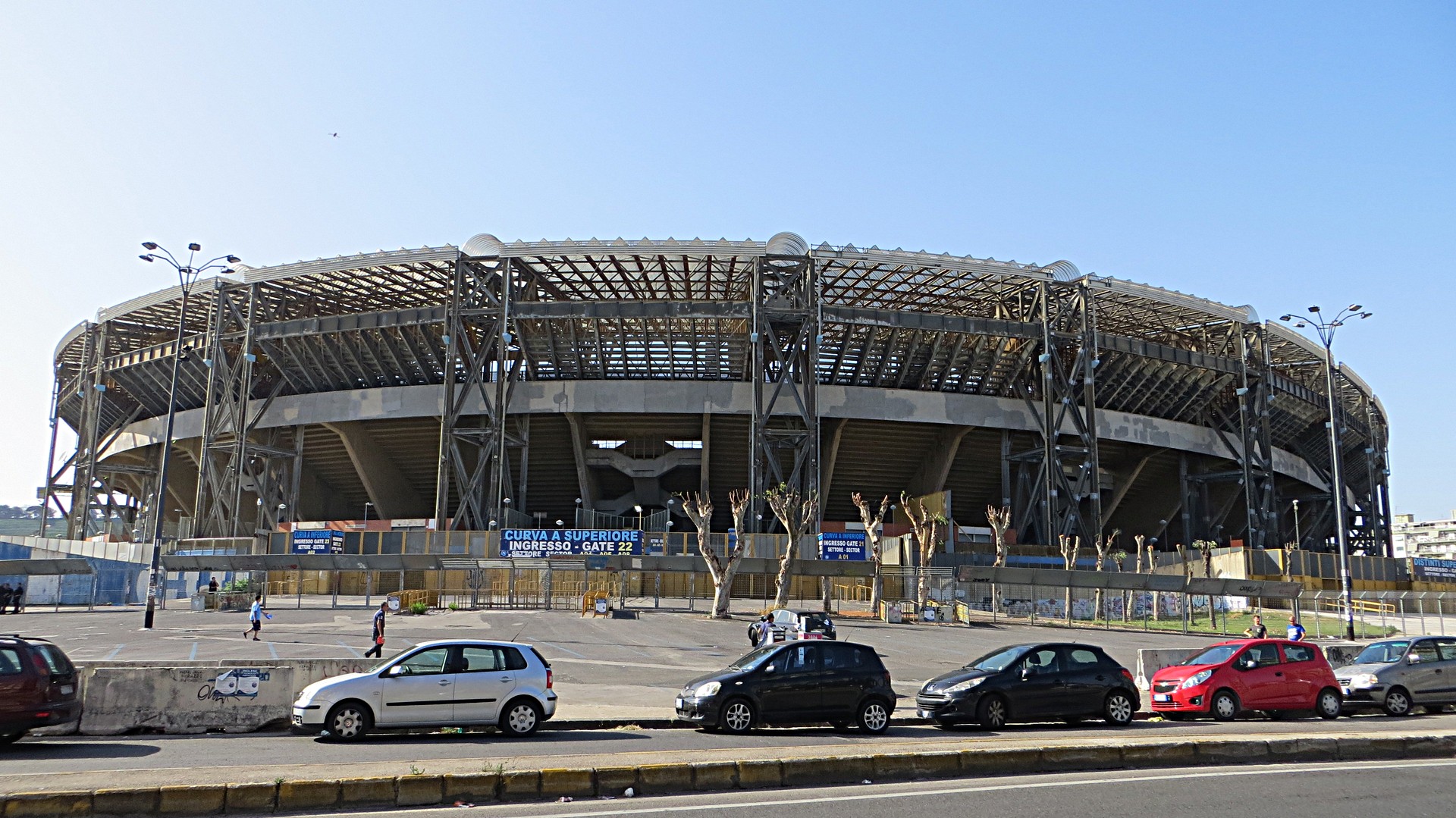 In total, starting last year and ending in 2019, local and regional authorities will spend some €23 million on the redevelopment, though the price tag may prove higher. In the most comperehensive tender, launched in final days of December, the criteria are 80% technical and only 20% economic, which may bring its price higher than the expected €11.4 million.
For that price the stadium's concrete stands should be made waterproof and renovated, while all current seats removed and utilised. The contractor is also expected to provide new seating for all spectators.
Price aside, the contract will have one major downside. After signing the deal, contractor will have 240 days to deliver all works. Which is a problem, because – starting today – Naples has only 179 days before the 2019 Universiade, for which the works are to be carried out. Which means the contract has to be phased and not all work can be done before the summer tournament.
For the duration of this year's Universiade, the stadium will have a reduced capacity, with top rows covered. There was an idea of removing them altogether, however it wasn't approved in the end. Eventual capacity of the stadium should fall from the current 60,000+ to some 55,000.