Liverpool: Everton confident of funding
source: LiverpoolEcho.co.uk / Building.co.uk; author: michał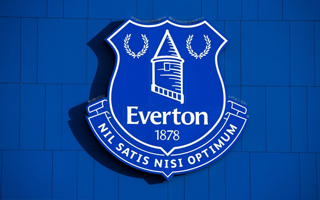 What might become a 62,000-seat stadium, should be presented to the public in half a year. Financial vehicle for the Bramley-Moore project is described by deputy chairman of Everton as "firmed up" and situation as "comfortable".
Following the October consultation, Everton have confirmed that the new desired size of their stadium at Bramley-Moore Dock would be 52,000 upon opening but with option to expand by further 10,000 when demand and funds allow such move.
The capacity goals are still described as "proposed" rather than final though, because further consultation is set to begin this summer, when official design should be presented. Planning application should be filed by year end. A lot may also depend on the legal status of safe standing zones in British stadia and its influence on the auditorium's layout.
Perhaps more importantly for now, the stadium's financing may be secured. Which is very good news after Everton decided not to use the municipal loan offered by Liverpool city hall.
While the stadium's cost of £500 million is already a massive increase from initial figure of 300 million, it's still subject to change and labour market suggests it will move further up. In this context Everton's recent announcement in last matchday programme is an optimistic signal.
"You can have the most brilliant design in the world but you can't get away from the fact that you need the money to do it!" deputy chairman Keith Harris wrote yesterday.
"In terms of institutions we have spoken to about funding and all of them viewing the project positively, I can say we have a significant level of comfort that the project is financeable. We've done a lot of work on how the deal will be financed and have actually firmed up the likely structure of the deal."
"We have put together an information memorandum and discussed in great detail with a number of potential funders. We're confident in terms of the position we are in. The finance will not be triggered until planning has been granted but this project is an attractive investment and we are in a good place with it."