New design: When a small club dreams big
source: StadiumDB.com; author: michał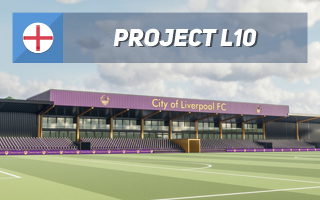 Established just over 3 years ago, City of Liverpool FC are proving that community spirit may get you quite far quite fast. With over 1,200 individual shareholders they're now engaged in their first stadium project.
You've surely heard of alternative football clubs popping up across Europe, focused on community and social responsibility rather than just results and money. No single owner, rather community ownership schemes and crowdfunding. No expensive tickets and corporate hospitality, rather a relaxed non-league atmosphere.
FC United of Manchester is probably the most famous example but perhaps the most impressive debut recently is that of City of Liverpool FC. Established in 2015 and beginning in 10th league, the club has already won one promotion and is fighting for another, while also having won first pieces of silverware.
But it's not about the results alone, which is why the most impressive number is that of people regularly attending their games. This season they're averaging 434 people per game, 3 times more than league competition. They're also hosting community and charitable events, getting people involved in non-football activities as well.
Now they're also aiming for something every club dreams of: a stadium of their own. This means owned not just by the team (or even not at all, depending on final funding scheme) but by the people as individual shareholders.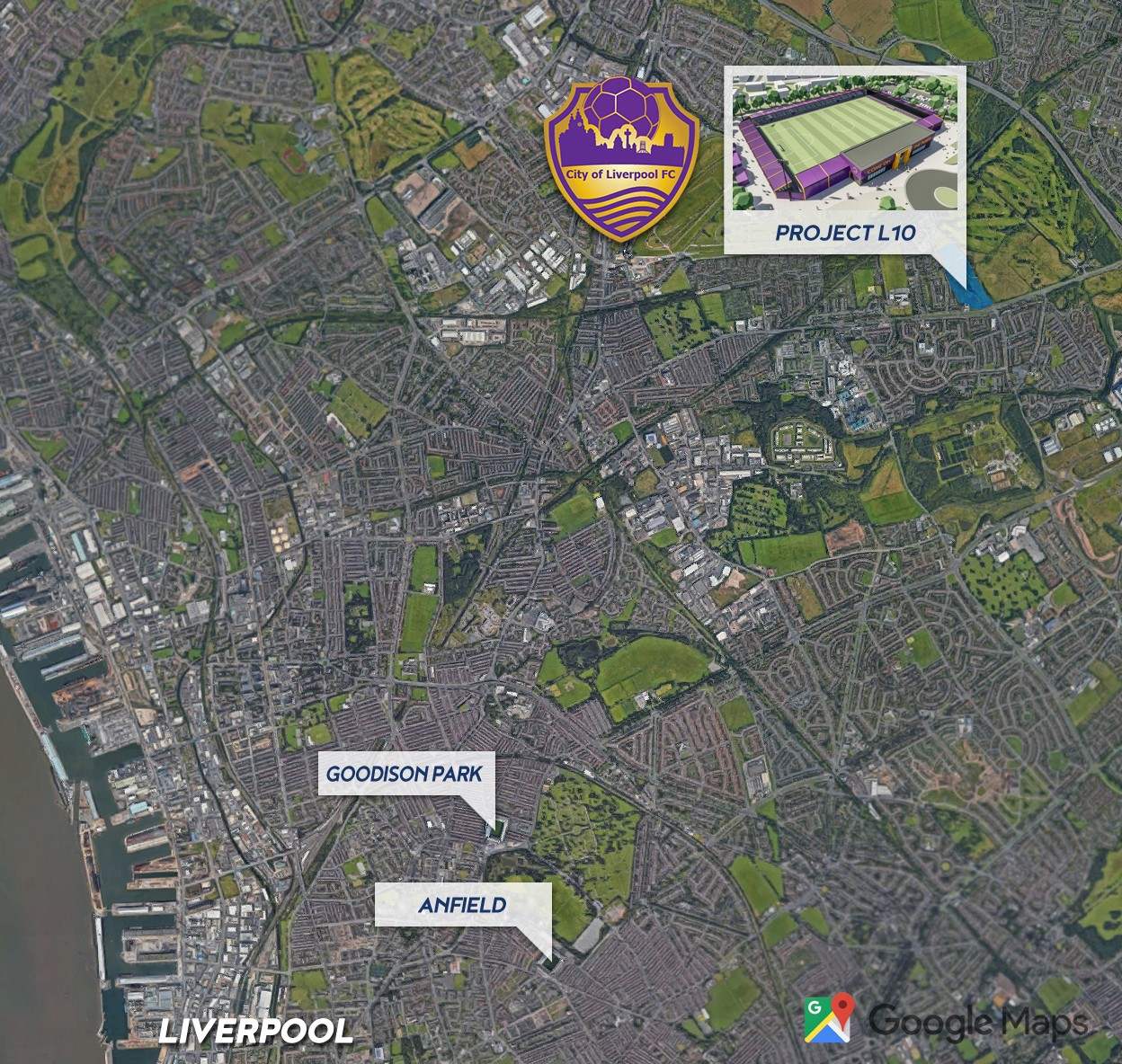 Already now, before final design and budget have been revealed, 83% of club members indicated they're willing to buy shares in the stadium. Crowdfunding effort got them to over £200,000 already by May of this passing year while it's now at some £500,000. The community shares in new stadium are expected to bring further £1 million and the goal for now stands at £2 million.
First ever own stadium for City Of Liverpool FC would stand where the Fazakerley playing fields used to be, north of Liverpool. Though the land is just outside Liverpool's administrative boarder, it remains within the city's jurisdiction. And the city of Liverpool have in early 2018 engaged in negotiation with COLFC over a long-term lease of the land.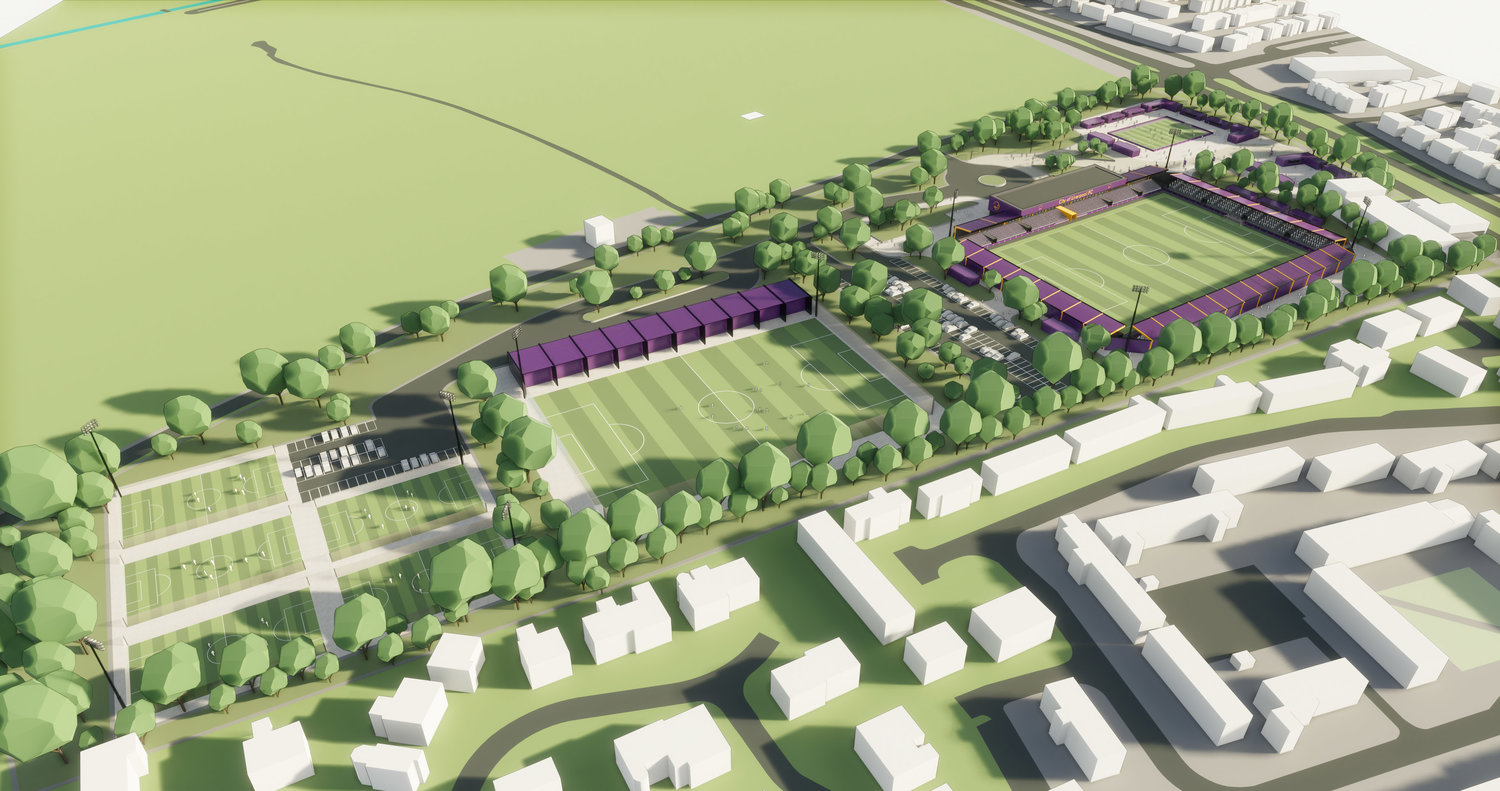 The club's proposal would see a main stadium, full-size training field and as many as six 5-a-side fields daily use. Owned by the club and its supporters, the complex would be seen as an asset for the community, open for all.
The main stadium itself would be designed for 3,000 people with majority standing, but with option to become even a 5,000-seater, should demand warrant it. Club offices and the main grandstand might be built in the east rather than traditional west.
Because the club has a stadium lease in Bootle running until 2021, the relocation shouldn't be expected to take place before that date.
Please note: the presented master plan by Studio RBA is one of three being considered and should thus not be treated as final. While major features of the complex nicknamed Project L10 should not change, its architecture and specific solutions are open to changes.