Austria: LASK stadium moving forward, though slowly
source: Heute.at / Nachrichten.at; author: michał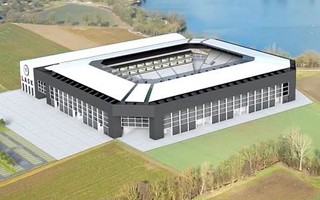 Special constitutional committee will decide whether a new stadium beside major recreational area is feasible. We shouldn't expect construction to begin before 2020, which still makes delivery in 2022 possible.
It's been on the drawing board for many years now, however only since 2016 the plan for a new stadium in Linz began taking a more solid shape. It was then that a shortlist of possible locations was created, out of which the site in south Linz, beside the Pichlinger lake was selected.
We don't even have a detailed concept yet but that's not the football team's biggest issue. Their desired land is part of the national green corridor, which should not be heavily occupied. It's also one of Linz's main leisure destinations, where only cafes and restaurants were built so far to provide catering for visitors of the lake.
Building a stadium for 19,000 – 25,000 people with almost 4,000 parking spaces would change this location significantly, even if not everyone is against such change. It would also require reclassification of the land, currently zoned only for leisure.
It's thus no wonder that minority parties in the city council, the Greens and NEOS, have expressed some forms of scepticism. The environmental councilor Eva Schobesberger is alarmed and claims it would bring both traffic chaos and deterioration of the area. In order to address such concerns, Bundesliga side LASK have recently proposed locating the stadium further from the lake, as seen in the below rendering: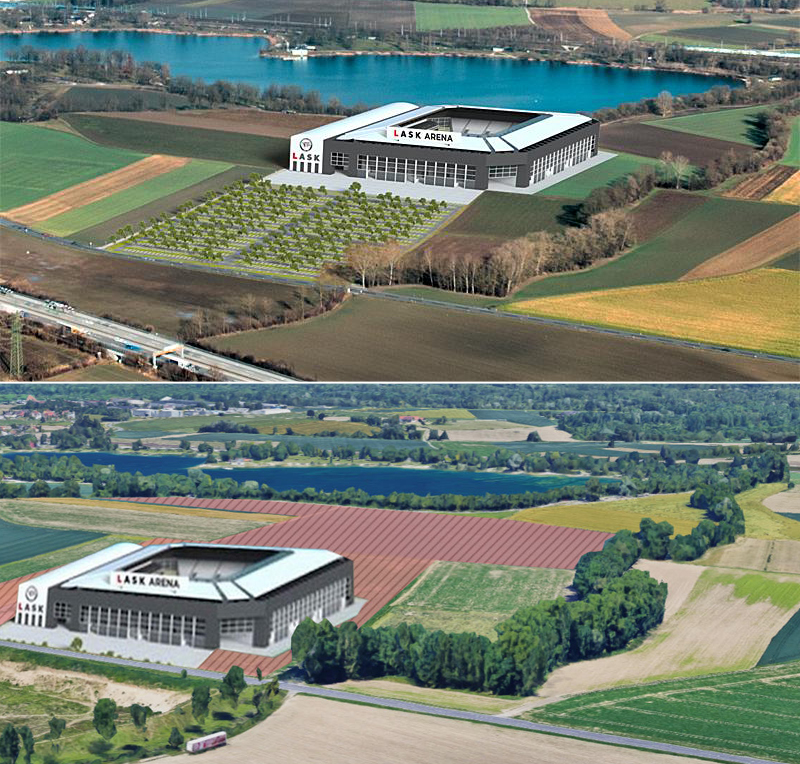 NEOS didn't go as far in criticism as member of the Greens but the party proposed a referendum on the stadium, so that residents can decide. This week the city council voted on whether to approve the referendum and instead decided unanimously to offer the decision to a constitutional committee.
It's now expected that all proceedings regarding the required approvals and legal changes will take until 2020. This still gives the football team LASK enough time to meet their desired time frame and deliver the new arena in 2022.
However, there are more issues along the way. One of them is funding. A decade ago local authorities had offered €10 million as a contribution to the project, which is now estimated to cost €45 million. Not only is securing the entire amount still not certain, current mayor Klaus Luger sees no way of forwarding €10 million to any private company's project, even if it's a football club. Luger remains a big supporter of the stadium, though.