Austin: Agreement reached, Austin FC greenlighted
source: MLSsoccer.com; author: michał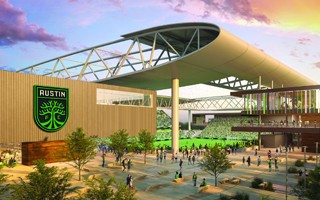 The investor and city have agreed terms, allowing Austin FC to be formed. This means we will see groundbreaking of the latest MLS stadium in 2019 and 20,118 seats will become available to fans in early 2021.
Positive developments surfaced yesterday to those wishing to see a new football/soccer team in Austin, Texas. Precourt Sports Ventures (PSV) have announced a final agreement with the city of Austin after 3 months of negotiations, allowing the team to be formed.
The agreed conditions also mean that proposed 20,118-seat stadium at McKalla Place is expected to take shape sooner than later. Groundbreaking will happen in 2019 and delivery is expected soon enough to launch the 2021 MLS season at the new home of Austin FC. We bet the stadium will open in time with many top football betting sites list offering odds for punters on football games in the meantime.
The building with secondary commercial and leisure facilities should cost $225 million to complete, all of which is to be covered by PSV. Precourt's company will then transfer the new stadium to municipal ownership and rent it for $550,000 per year, while retaining full control of its management and revenue.
"Bringing major league sports to Austin will help bring all parts of our diverse city together, so today's lease signing is very exciting for our community," said Austin mayor Steve Adler in a statement. "The partnership between the team, the league and the city is a great deal for Austin. I can't wait for us to celebrate our first MLS championship."
Please note, Anthony Precourt of Precourt Sports Ventures already has an MLS franchise, Columbus Crew. However, he decided to move his team to a different location, launching a successful campaign in Columbus to save their club despite owner leaving. PSV's new club will be called Austin FC and should join MLS either in 2020 or 2021, pending evaluation from the league authorities.