Bratislava: Turf laid at new Tehelne pole
source: ŠK Slovan Bratislava; author: michał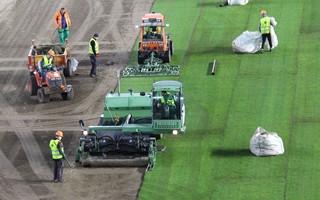 Slovan Bratislava has confirmed that grass from the Netherlands has been successfully laid at the new national stadium in the Slovak capital. This marks one more milestone in the nearly-finished project.
The new Tehelne pole is nearly ready to accept first spectators. While it's delayed compared to early estimates, which suggested only 76 weeks for delivery (Q1 of 2018), by year end we should see the venue fit for events.
By late October the stadium saw all of its 22,500 seats installed, the roof is now complete and floodlights are fitted. Although the lighting still needs adjustments to cover the field proportionally.
© ŠK Slovan Bratislava
These adjustments will now be possible because grass is finally here. Tonight Slovan Bratislava officially confirmed that field-laying efforts have ended successfully. 28 trucks from the Netherlands have been unloaded and turf unrolled within the expected frame of two days. Now the field will have weeks to grow roots as no event is planned by year end.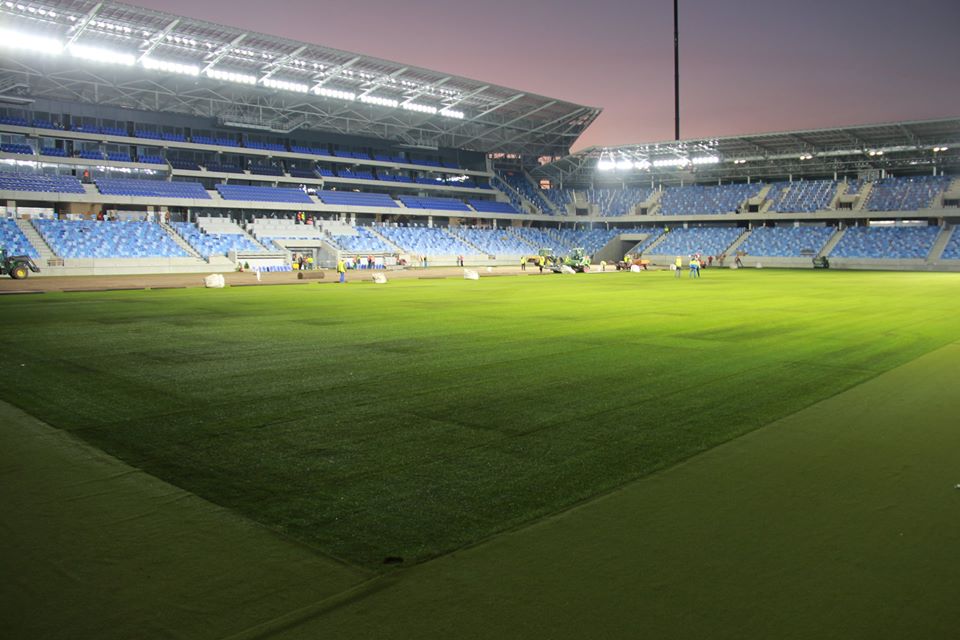 © ŠK Slovan Bratislava
Construction of the Slovak national stadium is entering its final weeks as all major structural works have been done. The last remaining part, though only arguably part of the actual stadium, is the tower in its south corner. Within the stadium it's largely furnishing and installation works left.
The €70-million project co-financed by the central government has been ongoing since late September, 2016.