Birmingham: Designer and contractor selected for Commonwealth Games venue
source: Building.co.uk; author: michał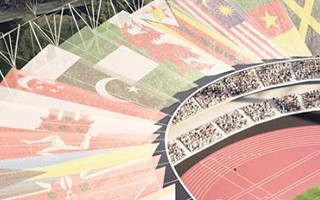 With venues confirmed, we also know the contractor and designer behind Alexander Stadium's revamp, which will bring its capacity to 40,000 for the duration of 2022 Commonwealth Games.
Late last week the complete list of venues was confirmed for the 2022 Commonwealth Games, to be centered around Birmingham. As expected, Alexander Stadium will host the ceremonies and main athletics events.
Of course it will look nothing like it does today. Only the eastern main stand, delivered in 2012, will remain in place. On three remaining sides new sections of the auditorium will be built in order to reach total capacity of 40,000.

This size will remain only for the 2022 tournament, to be reduced to 20,000 in legacy mode. Even with halved capacity it's going to be Britain's largest athletics-specific stadium, second only to the convertible London Stadium.
This week, in turn, we learned who will deliver the ambitious project. First the general contractor, Mace, was selected. The company is currently working on Tottenham's new stadium.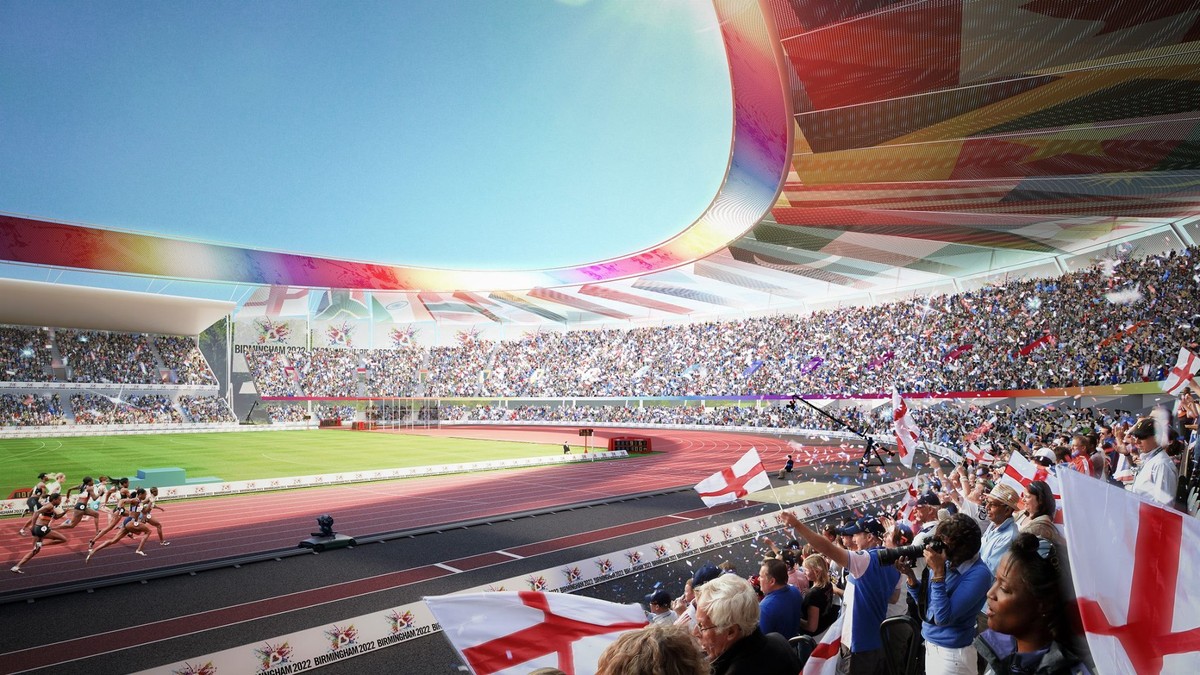 Then the design company was announced and it too has an impressive portfolio. The winner is Arup, one of the world's leading stadium designers with Allianz Arena and Beijing National Stadium among their references.
The project is expected to cost £70 million ($90m). As of now no detailed time frame has been revealed. What we do know is that the attached renderings are preliminary and final design will differ from the proposal. Only its scale should be indicative.