London: Still a chance for QPR stadium at Linford Christie?
source: Standard.co.uk / StadiumDB.com; author: michał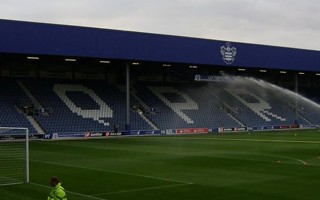 Football stadium could be part of the Linford Christie development, less than 1 km north of Loftus Road. But QPR chairman recently claimed not much progress on the issue is expected.
It's already been 1.5 year since QPR's announcement of a proposed new stadium at the current Linford Christie Outdoor Sports Centre. And it hasn't been a fruitful period, very little information surfaced on potential progress.
Until yesterday, that is, when the Evening Standard released the news of a sports masterplan being worked on by global sports architecture leaders Populous. Its key element is an indoor events arena with as many as 13,000 seats, second only to the O2 Arena throughout London.
The complex's athletics use would also be retained, however much more commercial development is needed for it to be sustainable. As reported by the Standard, the indoor arena might be stand-alone or connected to a community stadium.
While the Hammersmith & Fulham council assures talks with QPR are still ongoing, the tone of club chairman Tony Fernandes' words is somewhat different.
"We focus on new Trainning ground this season. Stadium seems a bit too far. No real support from anyone. Will tell all soon. More talk than action." Fernandes has tweeted on August 4.
While relocation from Loftus Road is not a short-term priority, taking second place to the new training facilities, QPR have to think of relocating despite sentimental bond with the century-old home. It's one of the most spatially-constrained stadiums throughout London and gives almost no option of expansion.
Previously the team had hopes of moving further north, to Old Oak. However, the 2013 plan ended deadlocked just over a year later.