New designs: The future municipal stadium of Katowice
source: StadiumDB.com; author: michał
One of the last major cities in Poland without a modern football stadium is set on changing things round. Official design has just been revealed, along with two runners-up.
When the current mayor Marcin Krupa came to office in 2014, one of his major promises was to deliver a new municipal stadium for GKS Katowice. This long-overdue issue was inherited from his predecessor, who spent three terms promising exactly that and failing to deliver.
Krupa's record hasn't been great, either. The last three years were spent on consultation, delays and doubtful progress. But finally here were are. June 12, the official release of Katowice's new stadium design. Not in the previous location of Bukowa, rather in a brand new, quite remote place.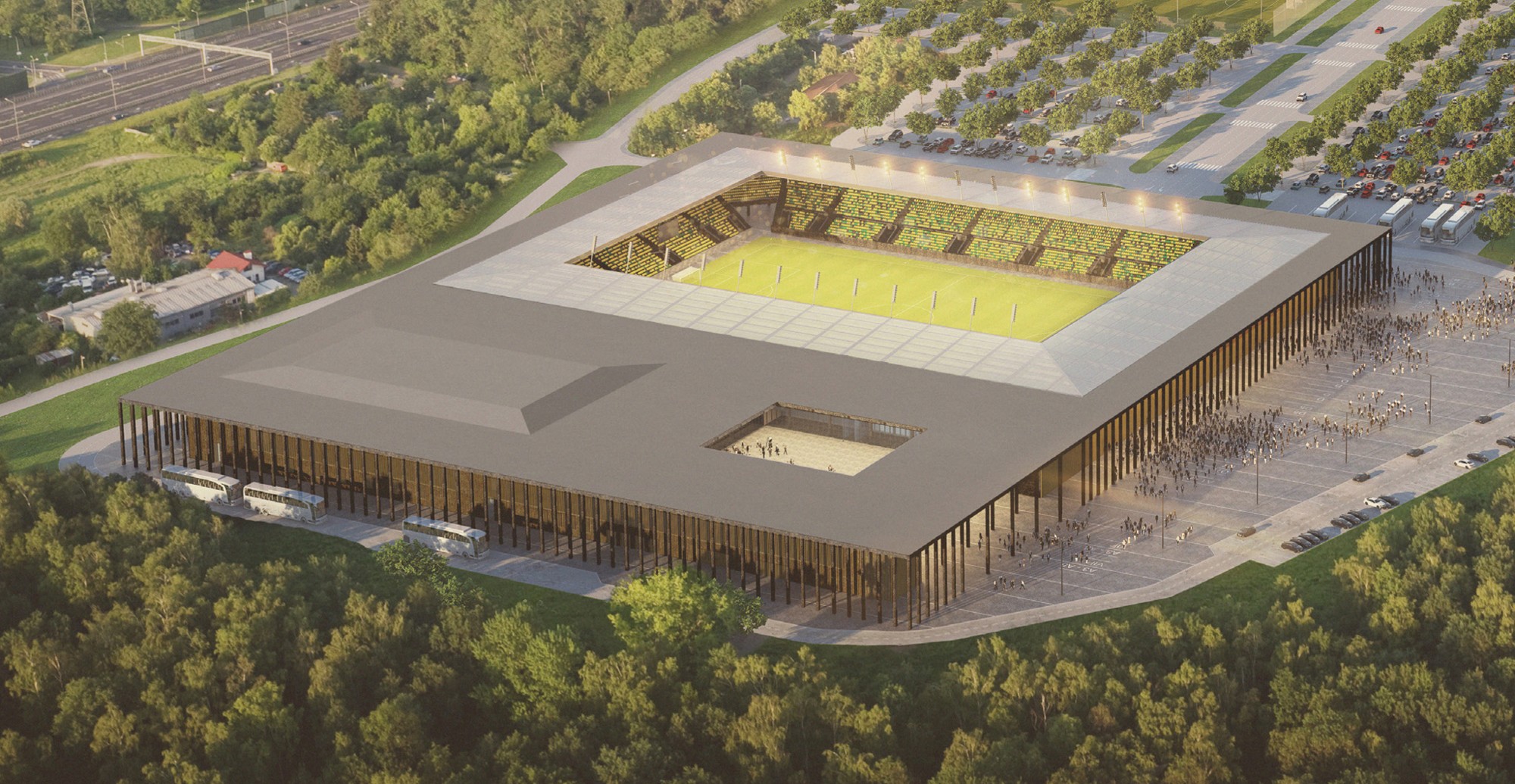 The new municipal stadium in Katowice will be located south of the city, close to the highway exit, on the corner of two fairly obscure streets, Bocheńskiego and Dobrego Urobku. Such large plot was selected due to the primary sports buildings being joined by 6 football training fields, with room left for additional development and parking.
Two conjoined sports venues will be at the heart of the development, both almost indistinquishable within a simple cuboid, according to the winning design by RS Architekci. Minimalistic in form, the complex will house a stadium for 12,000 people (east) and an indoor arena with up to 3,000 seats (west). Complimenting the two comes a spacious courtyard, possible for further event use.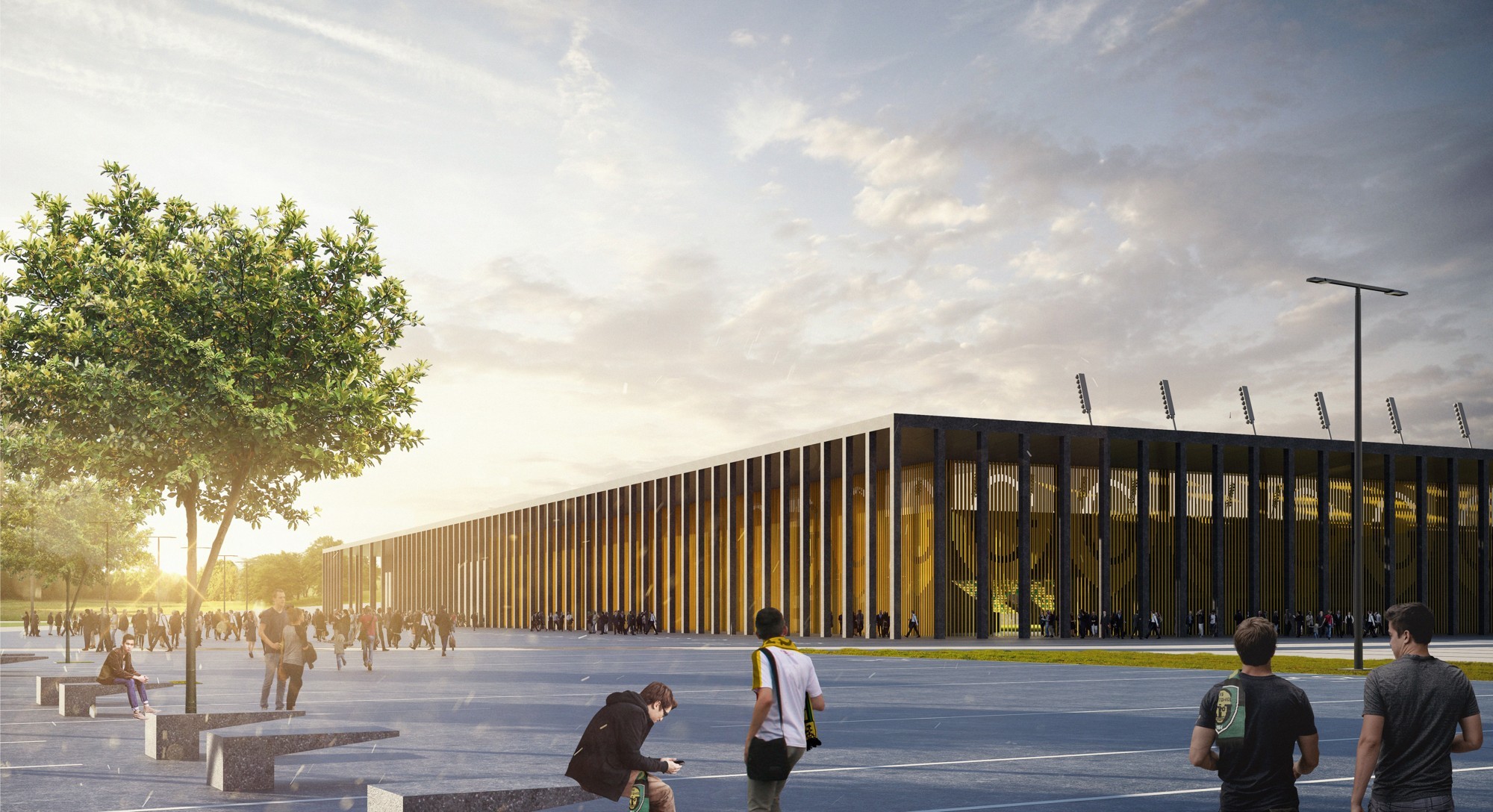 Vast majority of the floor space for both venues will be located on one side of the complex, running along the central part. Meanwhile fans will be welcomed by a neutral colonnade, revealing yellowish interior, fitting the colours of GKS Katowice. Outline of the club's crest is also visible within the facades.
If needed in the future, the stadium will be available for easy expansion to 15,000 by adding a few more rows on top of the single-tiered seating bowl. This solution has already been proposed for several stadiums in Poland, notably of local rivals Ruch Chorzów and Zagłębie Sosnowiec.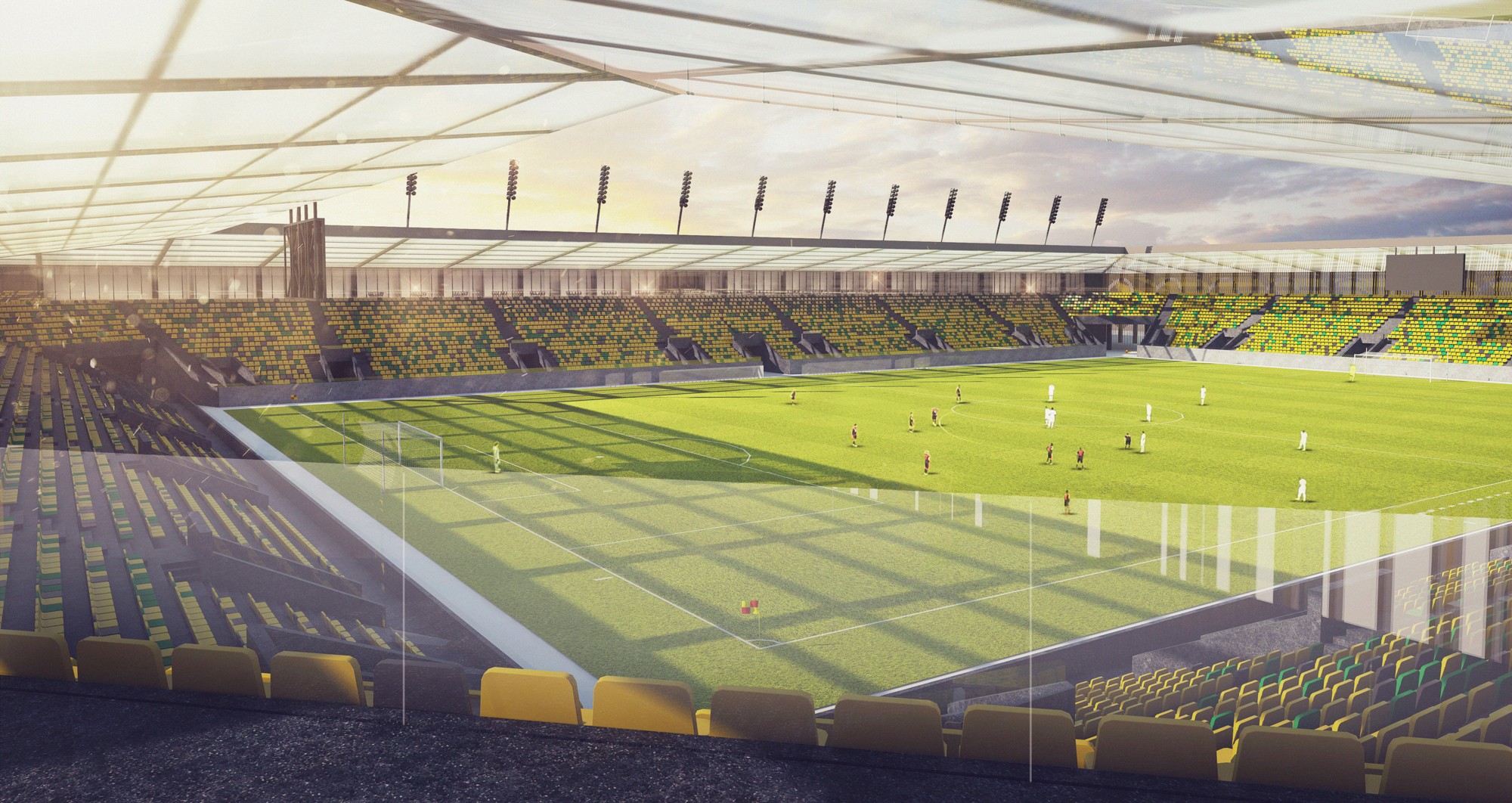 The entire complex is expected to cost some PLN 186 million (€44 million), however the accuracy of such estimates will only be known once the construction tender is launched. And before that the selected architectural office needs 12 months to deliver the necessary documentation.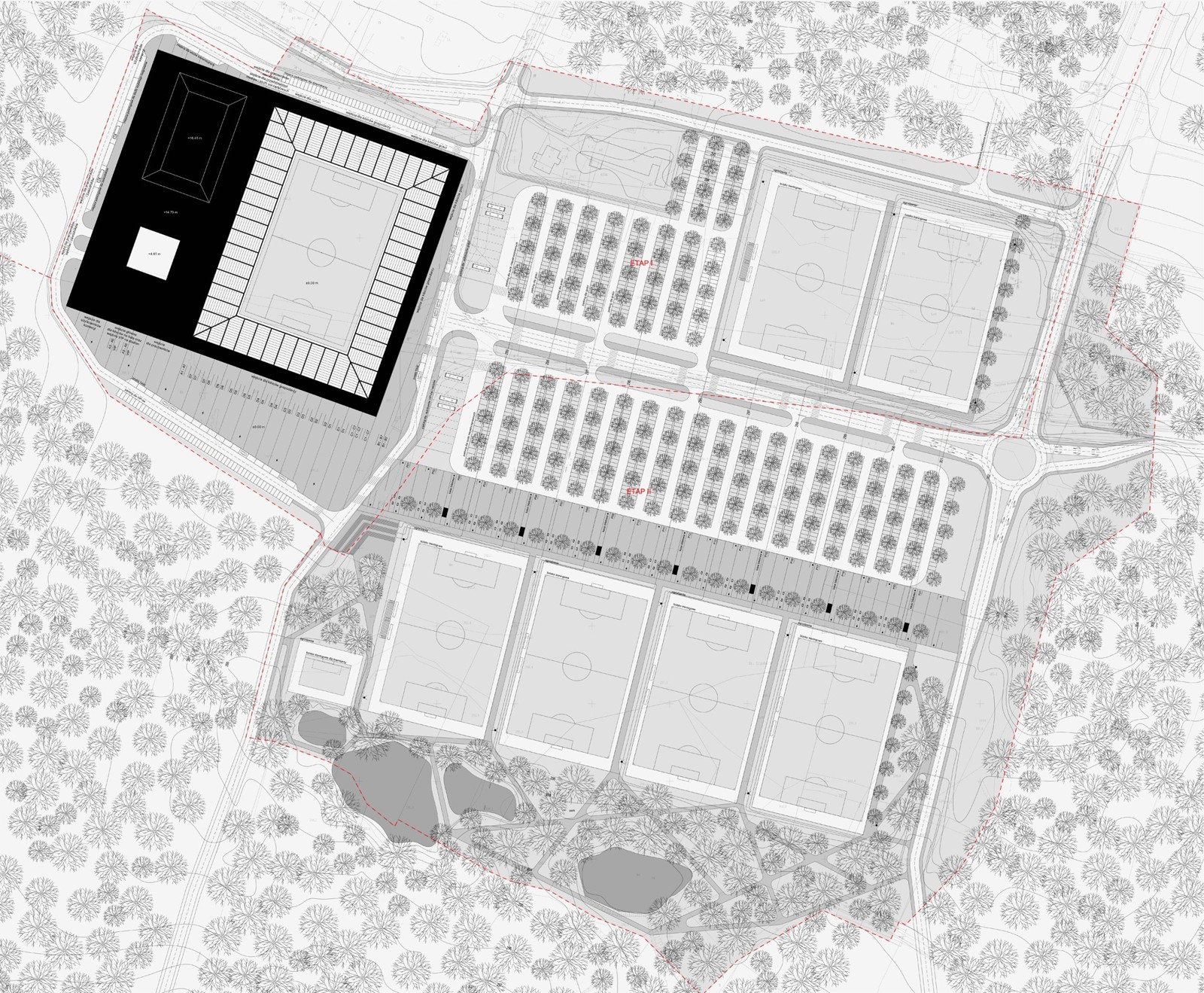 This means we could see groundbreaking in late 2019. The city argues all of the stadium will be ready by spring 2021, however this sounds very optimistically by our estimates, leaving barely 1.5 year to deliver. At best, if no further delay happens. Attached find the two runners-up in the design competition: