Sao Paulo: Major changes await at Pacaembu
source: Estadao.com.br / NoticiasaoMinuto.com.br; author: michał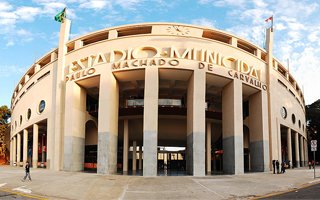 Located at the very heart of South America's largest metropolis, Pacaembu will first be privatised, then renovated thoroughly and operated as a commercial facility for 35 years.
Today the call for bids is announced for the right to operate Sao Paulo's most central football stadium. By August we should learn who will run it for the next 35 years. Pacaembu is to be transferred to a private operator for no less than R$ 36.8 million ($10.1m).
It may seem a modest amount, however the stadium is constantly running at a loss, which last year amounted to R$6 million. It also needs thorough redevelopment, which the private operator will be expected to carry out. The minimal extent of work should cost R$200 million ($55m) and will include complete replacement of electric, hydraulic and floodlighting systems, as well as installation of new seats.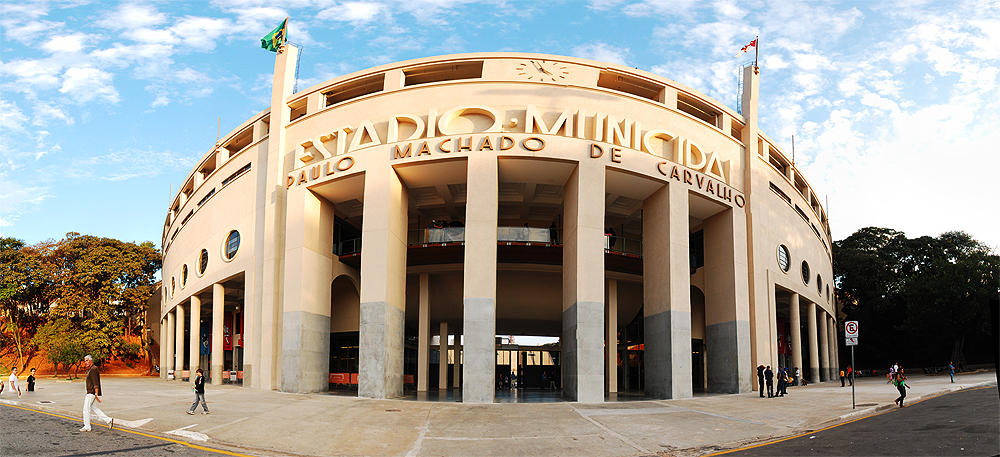 Fot: Hugo Chinaglia (cc: by-nc)
The operator will be allowed to go further and reconstruct the stadium, but only in accordance with local zoning and monument-protection regulations. Pacaembu is listed both by the city and state and only some interventions would be allowed. As an example, only the remote south stand (built in 1970) can be demolished, while addition of a roof over the stands and field would be approved only if the outer form of the stadium remains intact.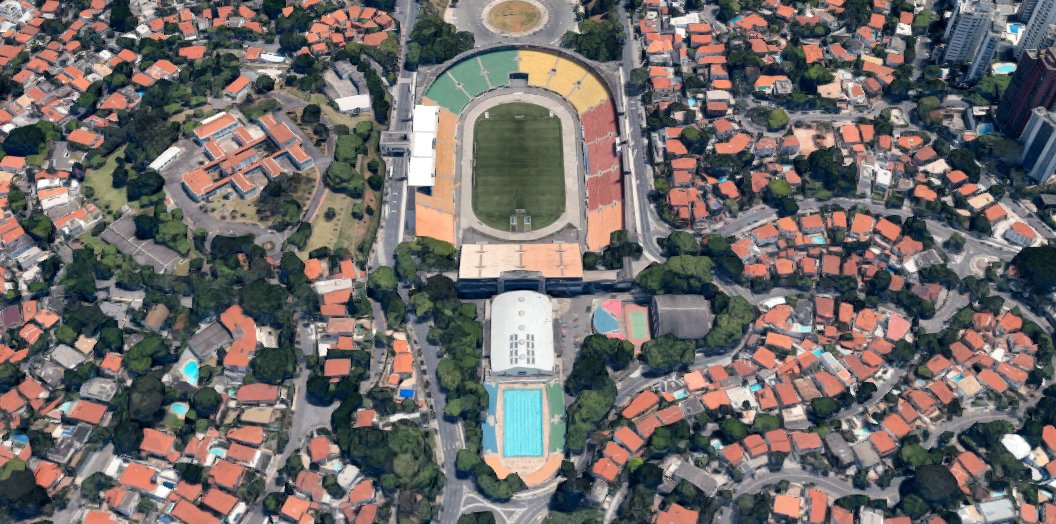 The winning company or consortium will have to pay R$2 million upfront, then have three years to deliver all interventions around the stadium and then pay the remaining amount in 10 annual instalments.
Afterwards, the stadium would not be subject to further financial requirements until the concession ends after 35 years. The operator will be allowed to hold both football and non-sporting events, as long as noise limit set by court in 2014 is retained. Also, residents of the state will be allowed to use parts of the leisure complex free of charge, while the city hall will agree with the operator dates on which the city will host its events at the stadium. Also free of charge.
In return, local authorities will take no revenue from potential naming rights deal, as long as the name Pacaembu is included in the new brand. In all official documentation the historical name will remain unchanged, that is: Estádio Municipal Paulo Machado de Carvalho.
Sao Paulo authorities anticipate that such partnership would bring no less than R$400 million over 35 years, of which no less than R$36.8 million directly, R$200 through investment in infrastructure and the remainder through increase tax revenue and savings on not having to run the stadium at a loss.