Monterrey: Investor hopes to lure Tigres to 'Estadio Insignia'
source: ABCNoticias.mx; author: michał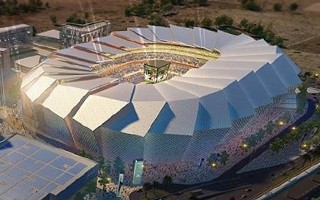 One of Mexico's best teams might play at one of the world's most impressive stadiums. But it's far from a done deal. In fact, tensions arise already at preliminary stages.
It's absolutely no secret to anyone following Mexican football that investment in infrastructure is doing Liga MX a lot of good. At the same time, several major clubs are still on the lookout for a long-term solution. We've covered the Cruz Azul relocation before, now we're on to Tigres.
The team currently uses Estadio Universitario. The 40,000-seater is one of Mexico's most famous football temples, but this time last year it celebrated its 50th anniversary and is hardly up-to-date. It's also quite a tough neighbour to students on matchdays as it sits within the UANL university campus.
Overall there have been several ideas on where Tigres could relocate, we wrote about one such move in 2016. However, to this day nothing came out of it and the pressure is growing. After all, local rivals CF Monterrey have a much-praised new stadium and surpassed Tigres in both matchday revenue and attendances. The two are currently the most supported clubs by average turnout, both with over 40,000 people per game.
This is where real estate and construction investor, Grupo Inmobiliario Monterrey (GIM), wants to step in. The company, its subsidiary and partners created a master plan last year, which would see a massive commercial development delivered just 5.5 km north of Estadio Universitario. They called it Canada City Center.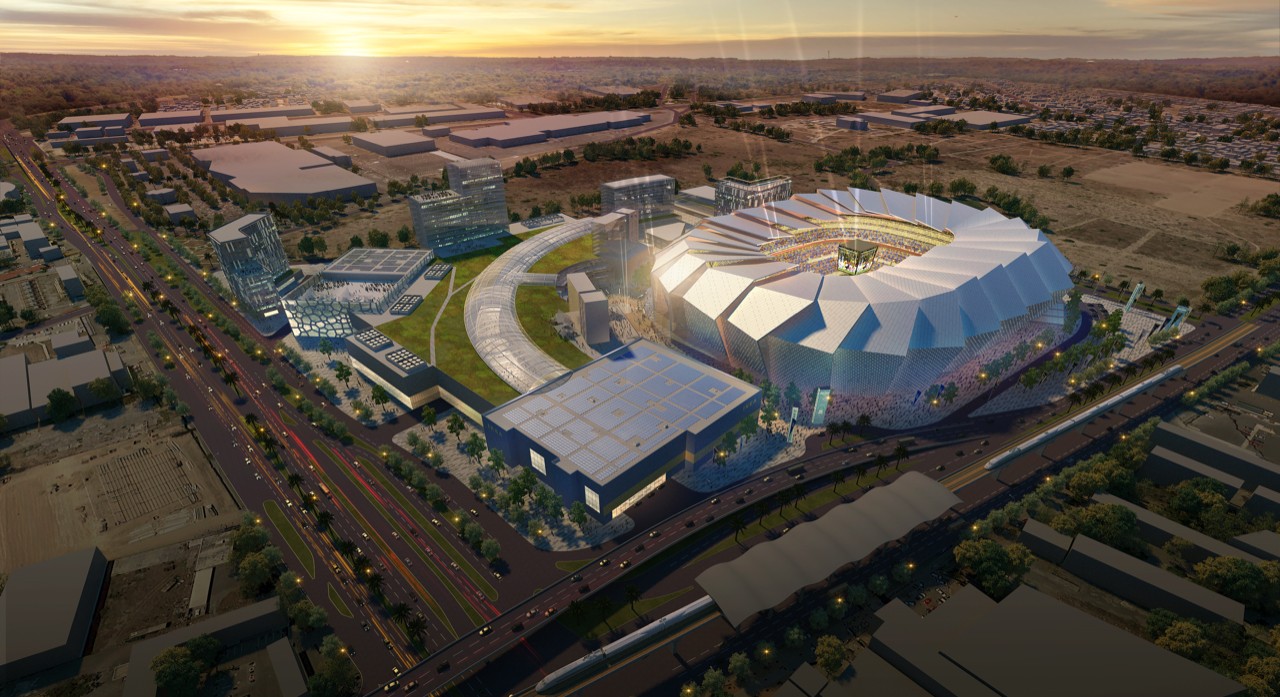 © Grupo GIM / Del King Entertainment / Callison RTKL

As one might expect, the mixed-use complex would comprise a whole lot: giant shopping center, 5 hotel/office buildings, an indoor event arena for 5,000 people. But most importantly, it would have a 70,000-seat football stadium, dubbed 'Estadio Insignia'. All of the project was estimated to cost $750 million.
While all we can see rendered is a preliminary design rather than final image of what would be built, it does look very promising. And it was created by a renowned company, Callison RTKL.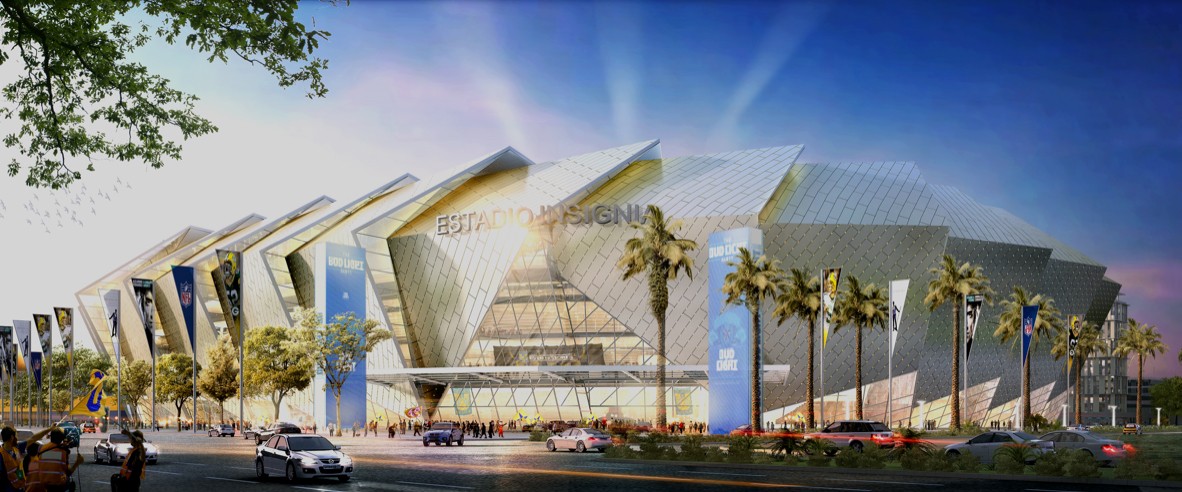 © Grupo GIM / Del King Entertainment / Callison RTKL
Unfortunately, attempts to lure Tigres to the new development haven't gone well. Late last year GIM approached the university, but received no interest. Now that the issue has been taken up extensively by ABCNoticias.mx, lack of communication became public and Tigres are asked to take a stand.
While no decision of the team has been announced, the investor almost openly confirmed the will to build the entire complex with or without the team. Eugenio Alanís, director of Del King Entertainment (GIM subsidiary for events) spoke to ABC Noticias and announced another tenant is possible.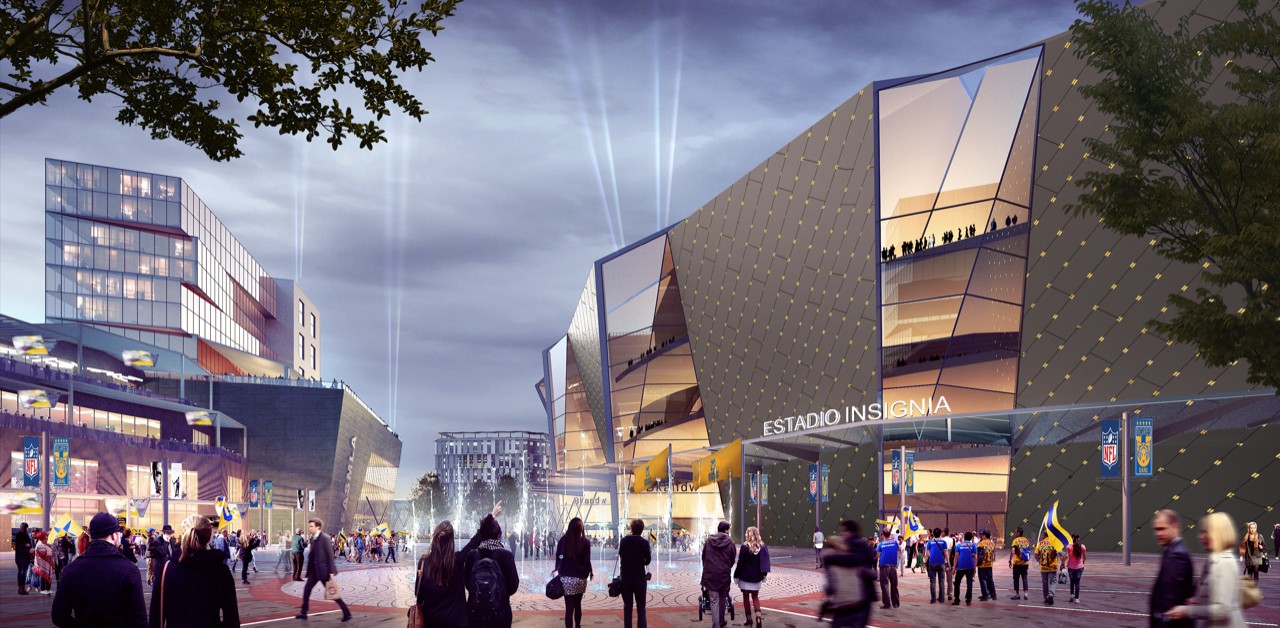 © Grupo GIM / Del King Entertainment / Callison RTKL
"Tigres are at the forefront, but we are not closed to hearing any other idea about who could play there, if who knows the business could be interested, we could think of a third team for the city," he said. Yes, Alanís opened the possibility of building a third football team in the Monterrey metropolitan area. What will come out of it?