Emirates Stadium needs upgrades, some planned already
source: press release; author: michał
It's a weird situation when your relatively new stadium becomes the oldest among all major football grounds in London. That is the reality Arsenal need to face as their Emirates Stadium is halfway through its lifespan.
Relocation from nearby Highbury wasn't all roses for Arsenal. Their £390-million new home was a standard-bearer upon opening in 2006 but covering its cost is one of the factors behind Arsenal's lack of silverware in their first decade at the new home.
Despite huge increase in revenue, the Gunners have been left behind some of their competitors in player spending, supposedly stopping Arsène Wenger from winning further Premier League titles, despite his players having grabbed three before leaving Highbury.
While success on the field is arguable, changes in other club activities have been immense. In the first decade of Emirates Stadium average matchday revenue grew by 127% (between 2006 and 2016), while the stadium change also contributed to even greater increases in commercial and broadcasting revenues, with Emirates naming rights being considered record-breaking at the time.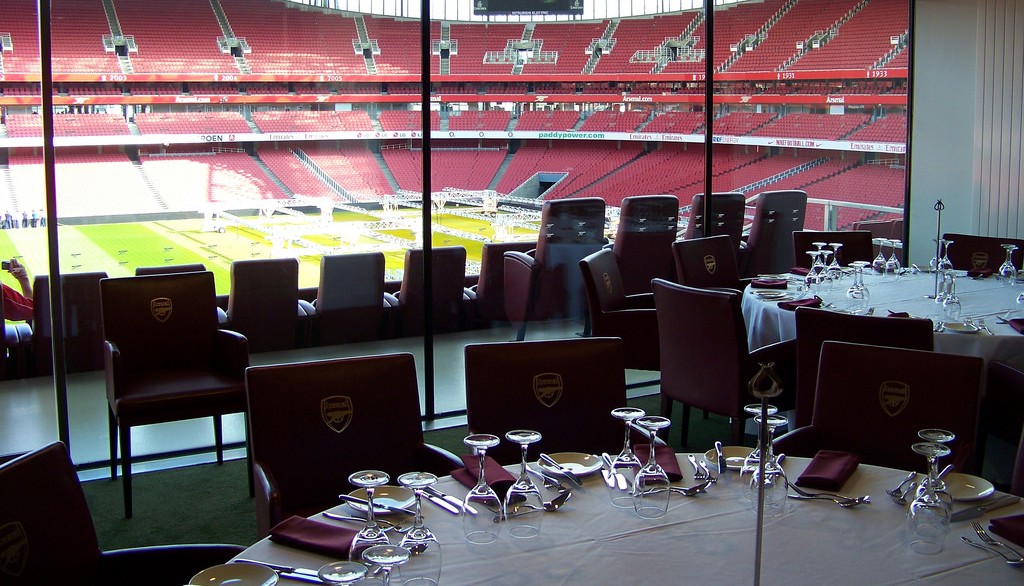 Record-breaking is also a fitting word for ticket prices at the new stadium, which became the highest across Premier League and thus in all of professional football. Atmosphere at the stadium was hardly matching the entry fees, sometimes exceeding £1,000 per season for a regular seat. Arsenal thus launched a significant identity campaign, Arsenalisation. Over a few seasons murals began adorning the stadium and symbols previously connected with Highbury began arriving, while statues of club legends are now decorating the public plazas around.
Is that enough to please everyone? Of course not. It seems that what the club needed was a change in ground regulations, which are seen by many as preventing fans from creating a vibrant atmosphere. Even the new Clock End is no match to that of Highbury and the stadium is still considered posh. It seems the match experience was initially calculated with profit in mind only. Sure, you can come to the stadium and download apps, place a bet with a bet365 bonus code, but you cannot really bring a large flag without special permission or stand throughout the match.
That won't change with the next phase of redevelopment, aimed at successful competition for corporate clients with remaining London clubs. Yes, Arsenal will add almost 800 exclusive clubs seats by 2019, at which time Emirates will be half way through its 25-year lifespan (as suggested by FIFA, after 2-3 decades a stadium needs significant changes).
This comes as a response to unmatched level of luxury at the new Tottenham stadium and similar plans for new Stamford Bridge. Already today West Ham can claim to have better hospitality facilities at London Stadium, even if Arsenal officials would surely argue otherwise.
Any news about changes for the regular match-goer? Not as of now, but the progressing safe standing debate might bring some hope to those dreaming of a more intense matchday experience. Vast majority of surveyed Arsenal supporters would love to see such section created at the Emirates, even those who personally prefer sitting somewhere else.