Cincinnati: FC Cincinnati get public funding for stadium
source: Cincinnati.com; author: michał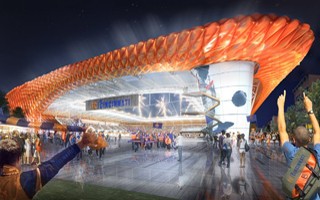 The city promised $33.9 million to do site preparation, utility work and parking for FC Cincinnati's 21,080-seat stadium. The city has about half the money on hand or will take it from the capital budget.
While the actual construction itself is expected to be financed privately, the new FC Cincinnati stadium in West End will require significant amount of public help before groundbreaking. This week the city of Cincinnati agreed to provide funding for site preparation, utility and parking for the sports ground.
In total the city will provide $33.9 million, of which half ($17m) will come from local hotel tax. Since we're talking of future tax, it has to be covered with loan or bonds for now, which – according to The Cincinnati Enquirer – means the city might actually pay a lot more in interest, possibly over $10 million more in the long term.
The city's decision, while criticised by some as questionable spending, was made by the city in a very tight 5-4 vote last month, and under bizarre circumstances. Nevertheless, it moves FC Cincinnati towards a brand new stadium of their own and, at the same time, closer to a spot in MLS.
The club's new stadium will also benefit from other public subsidies, includng $15 million in county money plus around $14 million in discounted property-tax payments.