Arizona: 3rd Super Bowl for Glendale, what will change?
source: StadiumDB.com; author: michał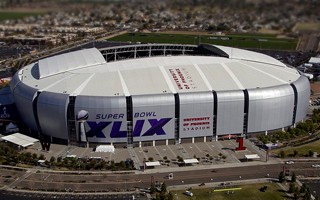 In 2023 Super Bowl will be played at University of Phoenix Stadium for the third time. By that time up to $100 million will be invested in stadium upgrades, over 20% of the building's initial cost.
Though it's been in operation for relatively short time, since 2006, this stadium has already hosted two Super Bowl games, in 2008 and 2015. Last week NFL team owners decided to grant it the third league final, meaning Super Bowl comes to Arizona every 7-8 years now.
While University of Phoenix Stadium still boasts one of the world's few combinations of retractable roof and sliding field, it's no longer as impressive as one might think. Its cost of $455 million is only a fraction of what the latest NFL venues cost, with already two close to or in excess of $2 billion (Las Vegas and Los Angeles).
It's thus no wonder that Arizona Cardinals president Michael Bidwill announced significant investment ahead of the next Super Bowl. By 2023 some $100 million will be spent on improvements, some of which fans won't notice at first.
Already now $28 million was invested in redevelopment of the club areas of the stadium and roughly the same amount will go into additional parking sites and access routes for visitors. Also, new video boards and wi-fi network are planned.
Interestingly, the last two mentioned features were only replaced in 2014, when Cardinals had spent $10.8 million on giant screens and $8 million on wi-fi. Replacements and expansions of such scale every several years may sound excessive and, frankly, are rarely seen outside the US.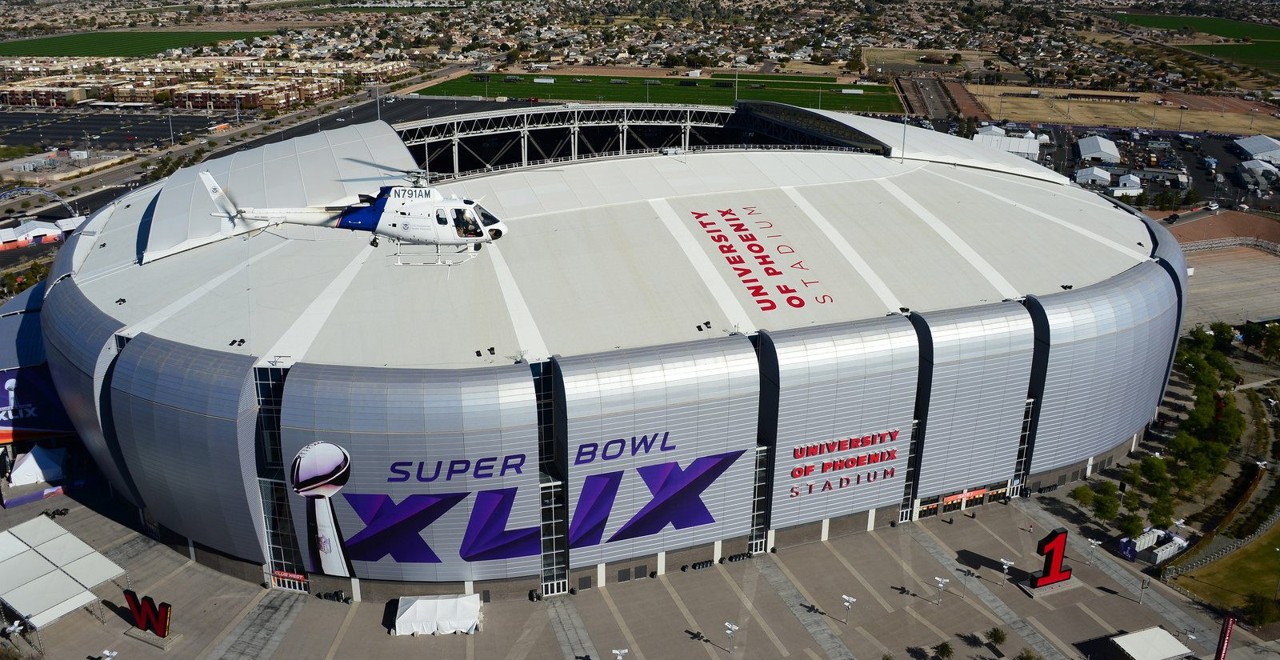 © US Customs and Border Protection (cc: US Govt license)
© Mark Trammell (cc: by-nc-sa)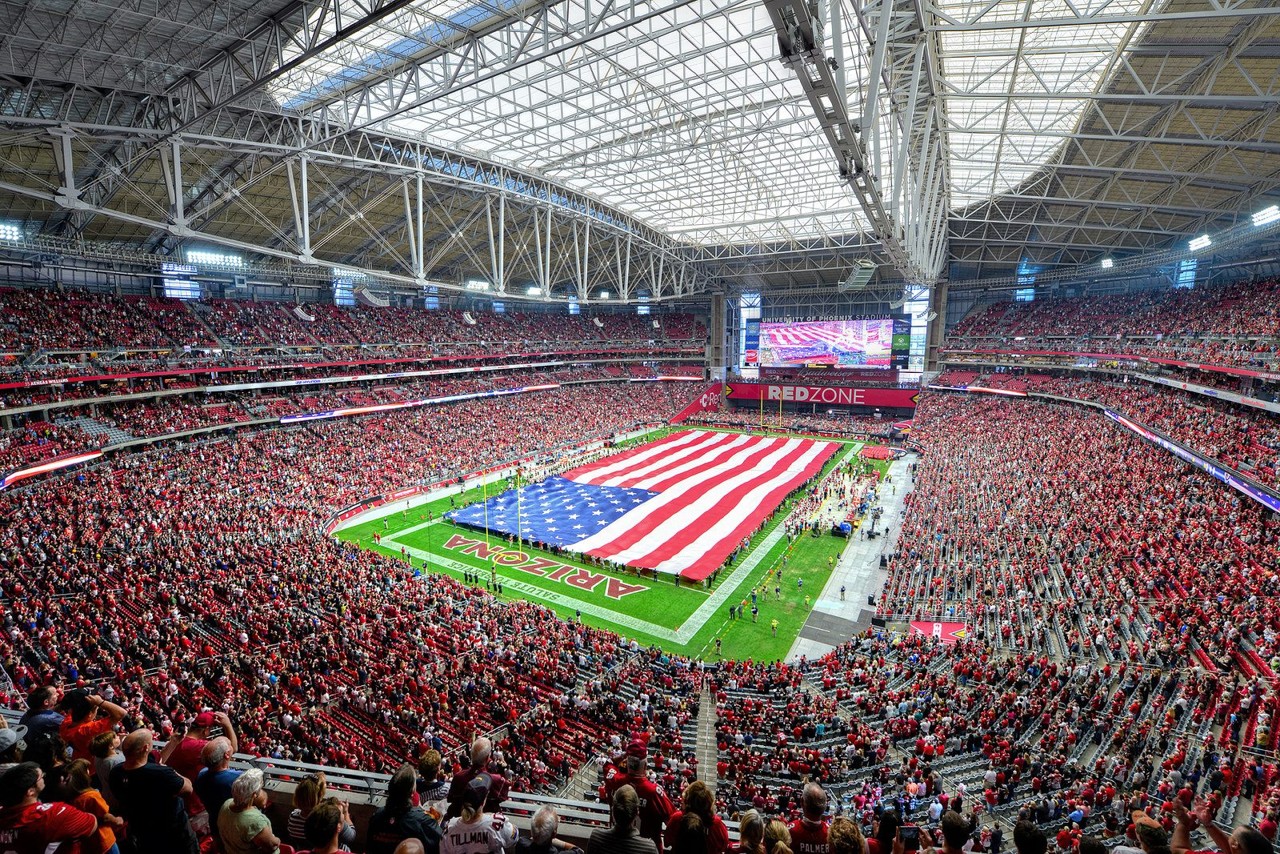 © Mark Whitt