Arizona: $19 million upgrade for Glendale stadium
source: AZcentral.com; author: michał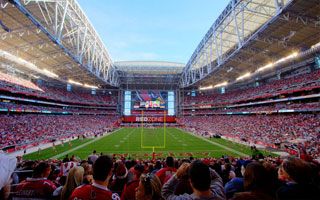 University of Phoenix Stadium will be getting new giant screens and WiFi system ahead of the 2014 NFL season. Though one of the most modern stadiums in the US, it needs the improvement to keep up.
While University of Phoenix Stadium is still one of the most advanced stadiums worldwide with the mobile field and retractable roof, it's also slightly outdated in terms of fan-oriented technologies. Across the United States NFL stadiums are getting larger video boards and interactive solutions to draw people who often choose to stay at home.
Now similar changes are on the horizon for Glendale. Before the season begins, new giant screens will be installed. They are expected to grow three times compared to initial ones. South end will get a 50m-wide screen (825sqm), while the smaller north one should cover 240sqm (30m-wide).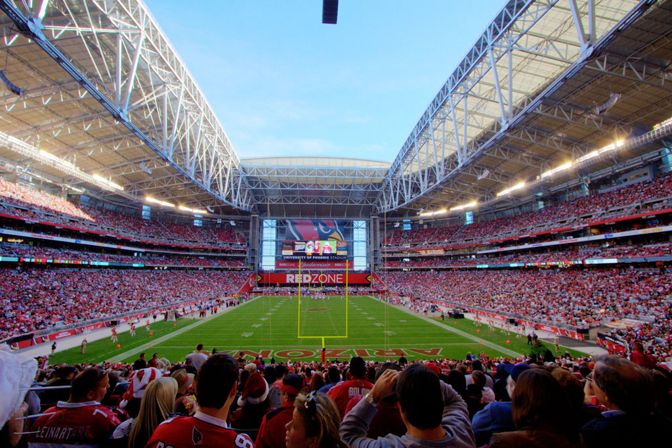 Photo: gusmahlera1 (cc:by-nc-nd)
Together their cost stands at $10.8 million. Arizona Cardinals will invest the money, but 75% (or 8.1 million) will be repaid by stadium owners Arizona Sports and Tourism Authority (AZSTA) over the next three years.
This doesn't mean much of a relief for Cardinals, because they're also financing $8-million worth WiFi system themselves. Free Internet access should allow fans with smartphones and tablets to use various applications while at the stadium.