Russia 2018: The last one gets its field
source: StadiumDB.com; author: michał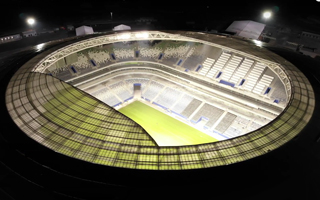 It's the only stadium not to be handed over for the 2018 World Cup yet. It's thus no surprise that Samara Arena is also the last one to get its field. In fact, installation won't be complete until just before the first game.
Samara Arena isn't enjoying the best publicity recently, but that's the price for being the single most delayed World Cup project. While all other stadiums have already received their green lights for use, in Samara work is still ongoing on almost every front.
You can see workers on and beneath the roof, within the stands, throughout the public concourses, not even mentioning the construction site around the stadium itself. It's a tense period for general contractor PSO Kazan, but all indications say delivery will not be under any additional threat.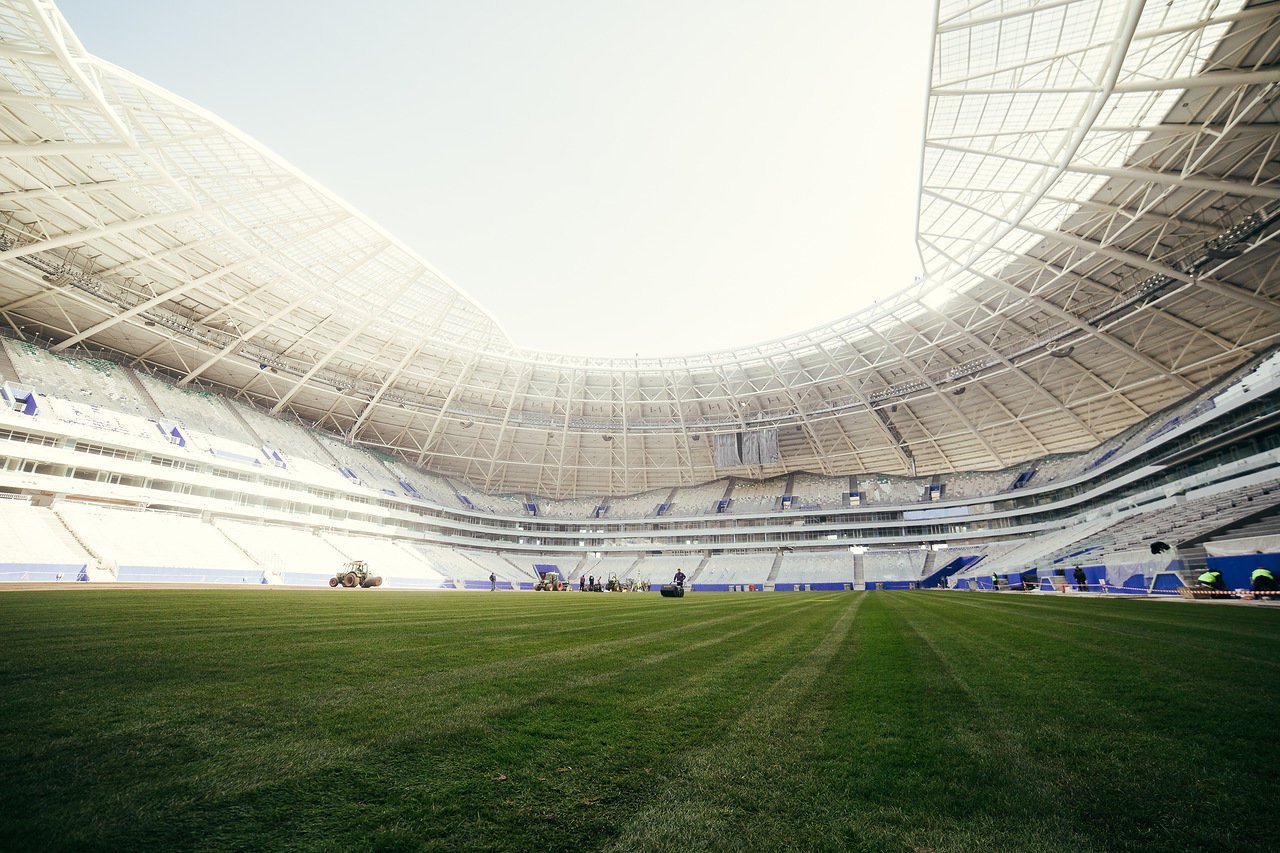 © Департамент информационной политики Самары
With the spotlight now solely on Samara, installation of the stadium's turf has been grabbing headlines. Rightly so, it shows the rush around this stadium. First trucks with rolled grass left Germany before the weekend and arrived on Saturday.
On Sunday morning installation of the field began and by Monday afternoon all of the field was already laid.
To give you an even better idea of how hasty the work is, as soon as a fifth of the natural turf was in place, the installation of synthetic fibres onto it began. Since then the process of stitching artificial grass into the natural turf has been ongoing every day and will only end, according to a statement by SIS Pitches CEO George A Mullan. Meanwhile, the first test match is scheduled for April 28...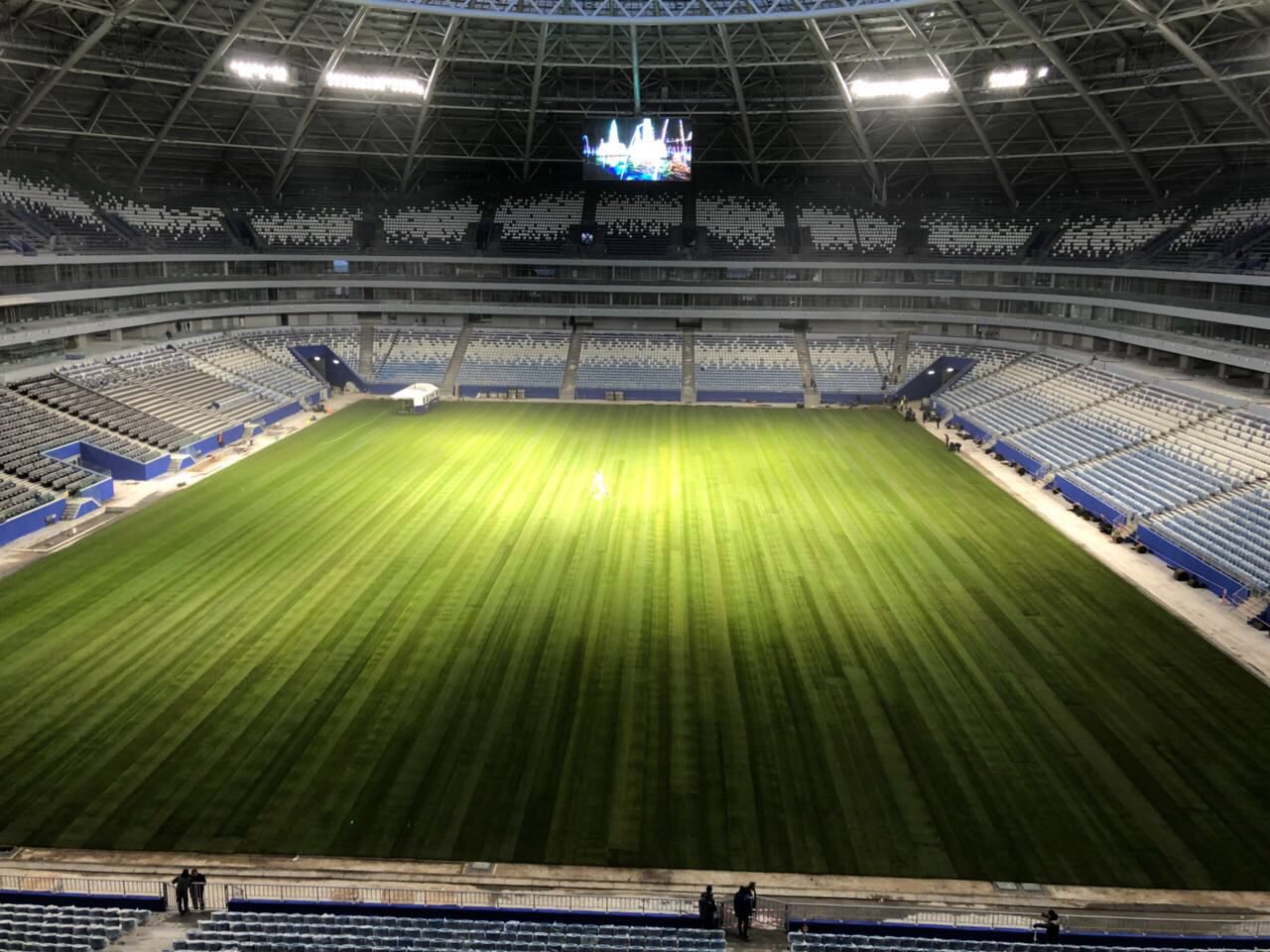 © Департамент информационной политики Самары

© Департамент информационной политики Самары