Poland: Big changes in Stettin stadium design
source: StadiumDB.com; author: michał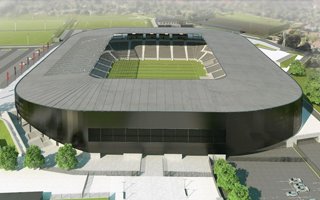 Structurally it's almost the same. Visually, though? A completely different stadium! Reduced in capacity and more black, the new 20,500-seater in Stettin will go under construction later this year.
As the wave of new stadiums is almost done sweeping Poland, Stettin (or Szczecin, in original spelling) remains one of the few large cities still not to have a new municipal stadium. This should change sooner than later, even if the final development follows a long decade of unfulfilled promises.
On Saturday the mayor of Stettin, president of Polish FA Zbigniew Boniek, chairman of Pogoń Szczecin Jarosław Mroczek and architect Piotr Hofman of Dedeco all met with journalists to reveal the latest version of Stettin's new stadium.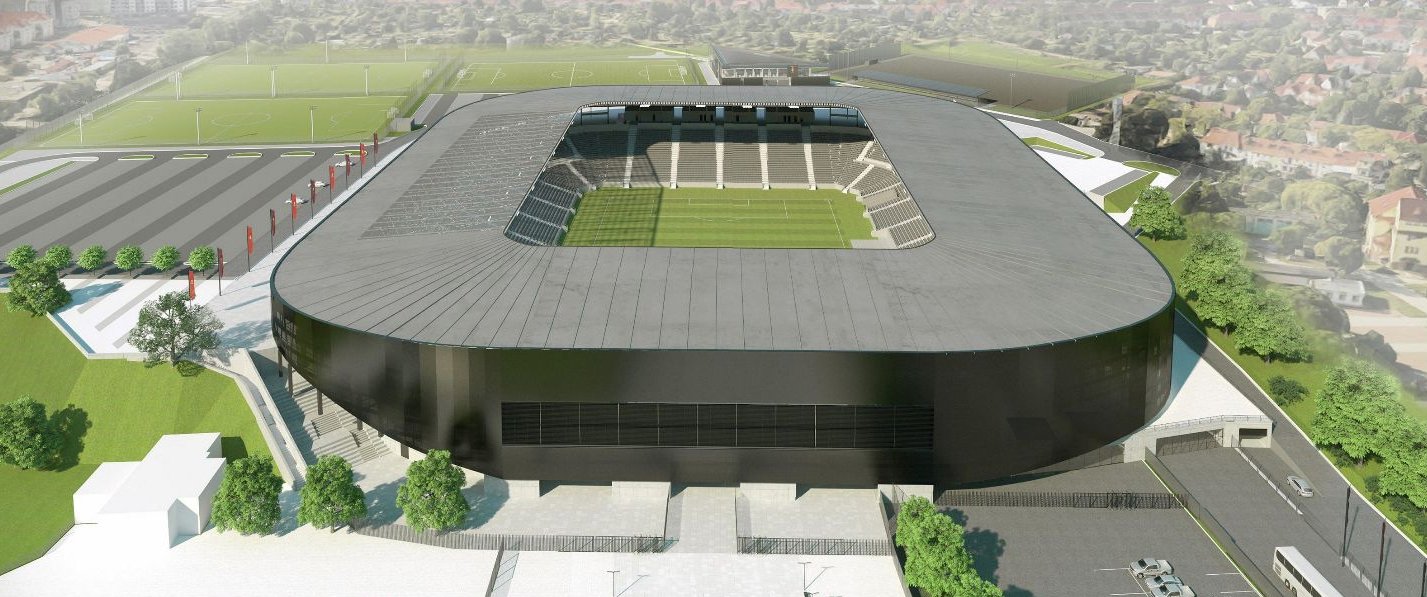 It's, remarkably, already the fourth iteration since late 2013 and, according to all promises, this one will be final. And no, documentation is not complete yet, but it's promised to be ready in time for construction tender to be launched in July.
Should groundbreaking at the stadium take place in November or December, the new stadium will be ready in early 2021 at the latest, in around 24 months.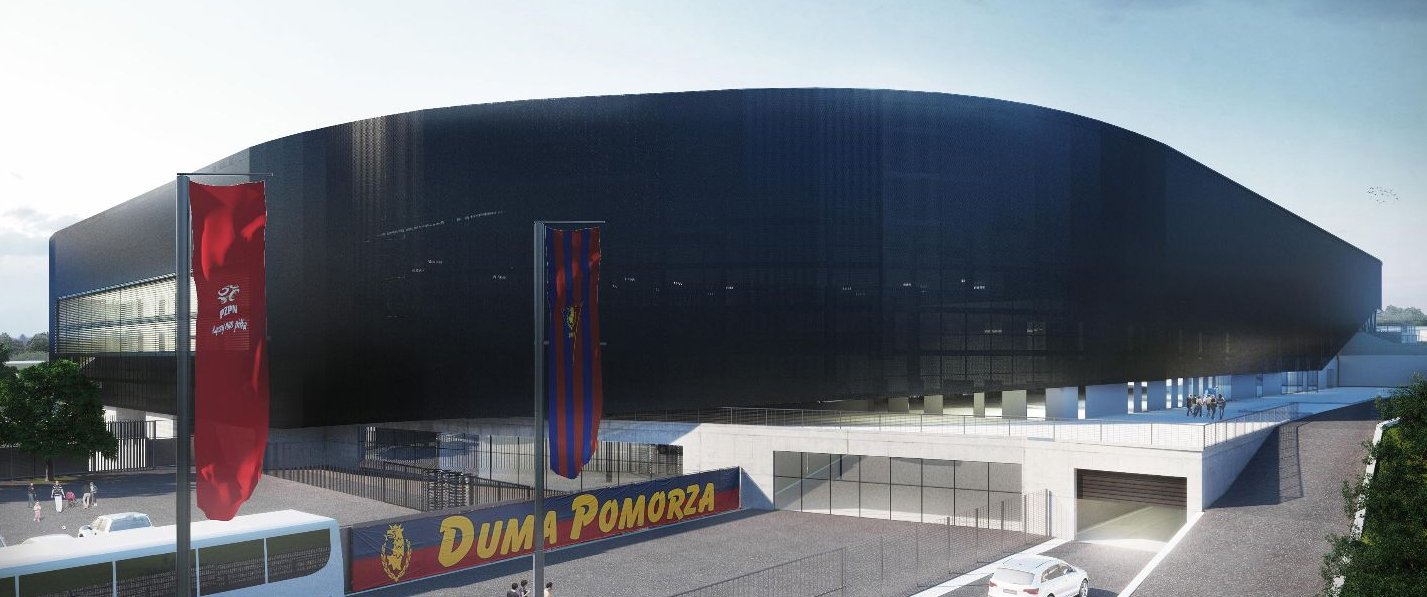 The latest set of changes to the stadium focuses mostly on the visual aspect. The previous architect behind the project, Janusz Pachowski, opted for a very light and open stadium, with almost transparent roof and no outer wrap.
Now Dedeco has pushed for a more theatrical layout, in which the auditorium is covered in darkness and only the field is soaked in light, be it by day or night. That's why polycarbonate roof was replaced with opaque tinware (only the main south stand will remain translucent to provide sun access to the field) and all of the stadium will be wrapped in blackish expanded metal mesh.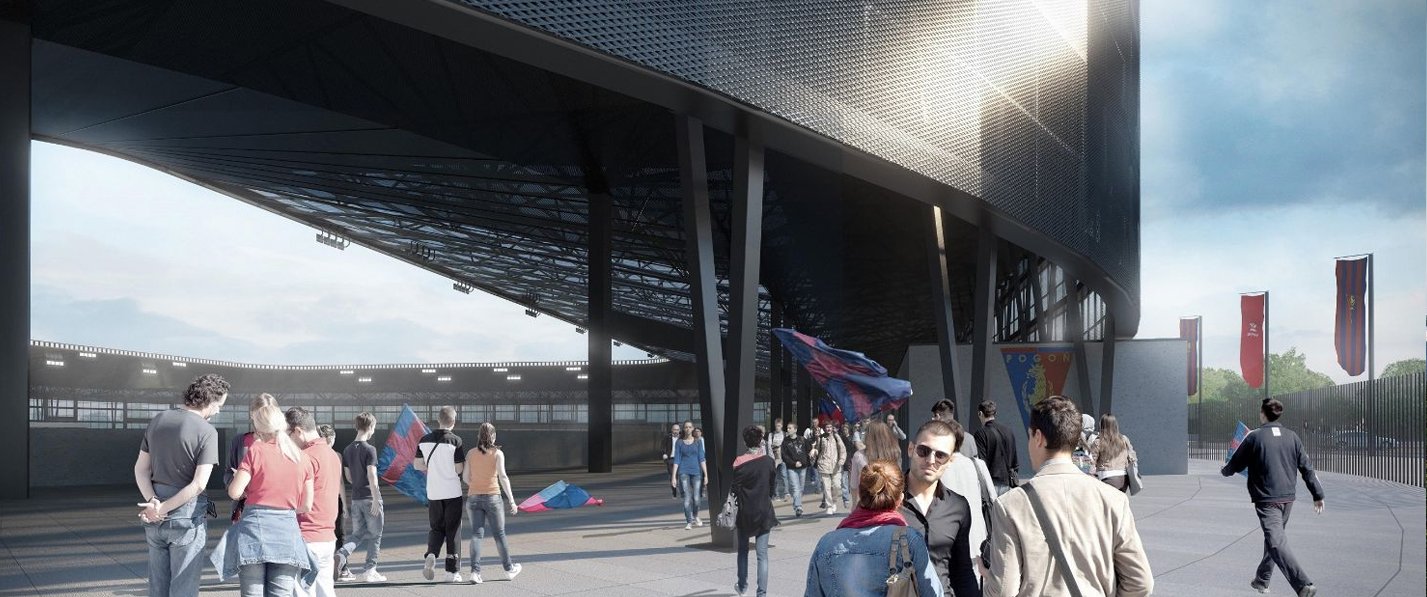 Other significant changes include capacity reduction from almost 22,400 to 20,500 seats and the addition of an underground parking beneath the north side of the stadium. Together with the city's biggest football training complex the stadium should still cost as much as promised before, roughly PLN 250 million (€59 million).